Health and the People
This workshop allows students to study for themselves some of the key books on health and the people. Highlights include Vesalius, Pare and Jenner, among many others.
About the workshop
This workshop allows students to study the history of medicine, specifically looking at surgery, anatomy, infection and disease and public health. It offers your students a unique opportunity to access resources of both local and international significance. Students will engage with primary source material including the works of Andreas Vesalius and Ambroise Pare.
At certain times of the year it may be possible to extend this workshop with a visit to the School of Medicine.
Suitable for: Key Stages 3 and 4
Subject(s): History, Biology and Science
Duration: Half a day to 1 day
Availability: Please get it touch for available dates
Group size: Up to 32 students per workshop on campus (if you wish to include more students, we can discuss alternative options - please add this information to the 'Any other details' section of the booking form).
N.B. We can deliver the history and archives part of this workshop in school or online upon request. Email lib.outreach@ncl.ac.uk for further information.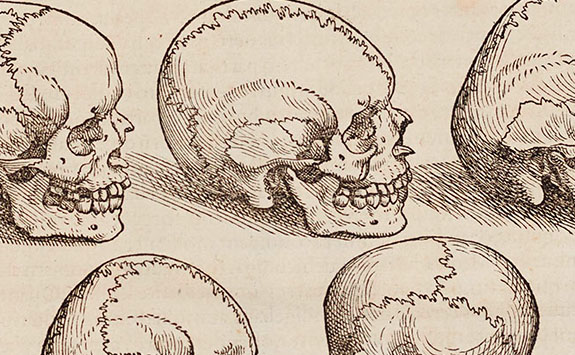 On the verge of beginning GCSE it's a wonderful taster for them. Primary written and physical evidence was available. It made the history real and immediate...