Learn about the impact of the First World war on the local area.
About the workshop
In this workshop your students will use primary sources from Newcastle University archives and Special Collections to learn how the First World War affected people in the local area. They will read letters written by local men who 'joined up' and found themselves living and fighting trenches or flying planes above the battlefields. They'll also do a guided walk around the campus, learning about how some of the University buildings were used during the war and looking at war memorials.
Suitable for: Key Stage 3
Subject(s): History
Duration: Half a day to one day
Availability: Please get it touch for available dates
Location: On campus only
Group size: Up to 32 students per workshop on campus (if you wish to include more students, we can discuss alternative options - please add this information to the 'Any other details' section of the booking form)
N.B. We can deliver the history and archives part of this workshop in school or online upon request. Email lib.outreach@ncl.ac.uk for further information.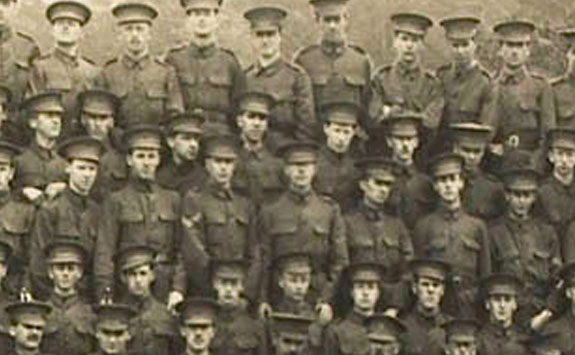 This brought a sense of reality to the work... This definitely enhanced their learning experience.
The children realised that the people that died in the war were local, with families that came from their local area.
It had a huge impact on their knowledge on WW1, and the effects it had on the community in our local area.
A great day that inspired the children and fully engaged all involved staff too!