Our Impact
See how our high-quality academic work is benefitting people across the globe.
Changing the world for the better
A new technique to prevent transmission of mitochondrial disease
Approval of eculizumab and establishment of a national service to treat patients with Atypical Haemolytic Uraemic Syndrome
Ataluren: the first approved oral treatment for Duchenne muscular dystrophy
Human-derived limbal cell transplant to treat chemical burns of the eye
Erdafitinib, the first-in-class treatment of bladder cancer
Fibrofind, a stable human alternative for testing anti-fibrotic drugs
Aspirin to decrease the risk of colorectal cancer for patients with Lynch syndrome
Peptest, a quick and simple test for reflux
Skimune, a test for adverse immune reactions to compounds including chemical cosmetics and novel pharmaceuticals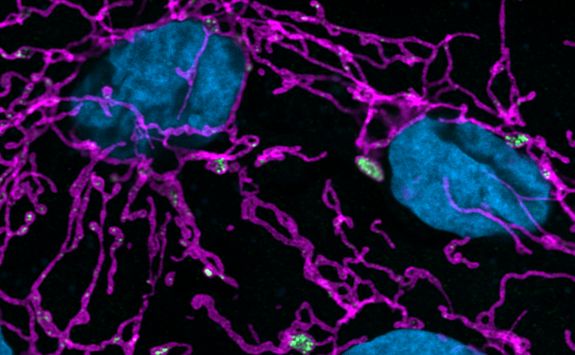 Spin-out companies
We have an excellent track record for producing spin out companies from applied research with a significant role in the development of new products and services. Spin out companies also contribute to the development and vitality of the region through new jobs and revenue creation.
Aelius Biotech
Aelius Biotech is a contract research company specialising in modelling the mucosal surfaces of the aerodigestive tract. Aelius' Integrated Model Gut System is a lab model stretching from the mouth to the large intestine which can be used to test drug delivery and absorption, screen formulations, develop and test functional foods and study pre- and pro- biotics. Aelius Biotech aim to help customers understand, develop and test formulations at the vital pre-clinical stages. Visit Aelius Biotech website.
Atelerix
Atelerix offers a transformative hydrogel technology for the storage and transport of viable cells including stem cells and cell-based assays at ambient temperatures. This overcomes the barriers presented by the current need for cryo-shipping as it is simple, cell-friendly and offers immediate access to stem cell therapies. Visit the Atelerix website.
3D Biotissues
3D Biotissues transplantable corneas using 3D bio-printing. The company is a leading provider of cutting-edge technologies in corneal 3D printing. Founded by Professor Che Connon at Newcastle University, using knowledge of corneal biology gained after 20 years of performing cutting edge research into a fundamental understanding of how the cornea works. Visit the 3D Biotissues website.
CellulaREvolution
CellulaREvolution's mission is to be the leader in continuous cell culturing technologies, providing our clients with highly sophisticated and innovative products. The company has expertise in the design and bioactivity testing of peptide-based molecules for biotechnological applications. We have also developed a smart coating, demonstrating the concept of continuous cell manufacture. Visit the CellulaREvolution website.
Demuris
Demuris is a drug discovery and development company employing state-of-the-art platform technologies in natural product discovery, design and production. The starting point for Demuris' portfolio of new drug development often lies in a unique collection of Actinomycete bacteria. These organisms can manipulate the behaviour of surrounding organisms, including bacteria, fungi, plants and animals. Visit the Demuris website.
Newcells Biotech
Newcells Biotech's expertise is in the production of induced pluripotent stem cells and their differentiation into a wide range of reliable and reproducible cell and tissue types. The company aims to provide customers engaged in drug discovery, pre-clinical development and disease mechanism investigation, with the best quality cells and services. Visit the Newcells Biotech's website.