Our Work in the Faculty of Medical Sciences
Our Equality, Diversity and Inclusion team includes two Academic Director of EDI (Joint Directorship), an EDI Officer, and project support for our Athena SWAN application.
If you need to contact any member of the team, please connect with us.
Raising awareness
Every year we host an annual Equality, Diversity and Inclusion week. The first was in 2019 following our successful Faculty Silver Athena SWAN Award. We then scheduled a series of events and a plenary by our esteemed guest speaker Athene Donald.
We also run annual Faculty events for International Women's Day and other awareness days.
We run a series of training and awareness sessions called EDI Bitesize. We tailor these sessions to topics and issues relevant for the Faculty. We have run sessions on:
reasonable adjustments
discrimination law
other Equality, Diversity and Inclusion projects within the University
We run a full programme of EDI Bitesize events every year.
The Faculty organises Newcastle's annual Soap Box Science event. It promotes the innovative research of our female scientists across a range of scientific disciplines to the public.
Researchers from our faculty engage with schools to run:
workshops
interactive learning experiences
careers events
The aim is to raise aspirations of students.
Read this case study about our MiniMed programme.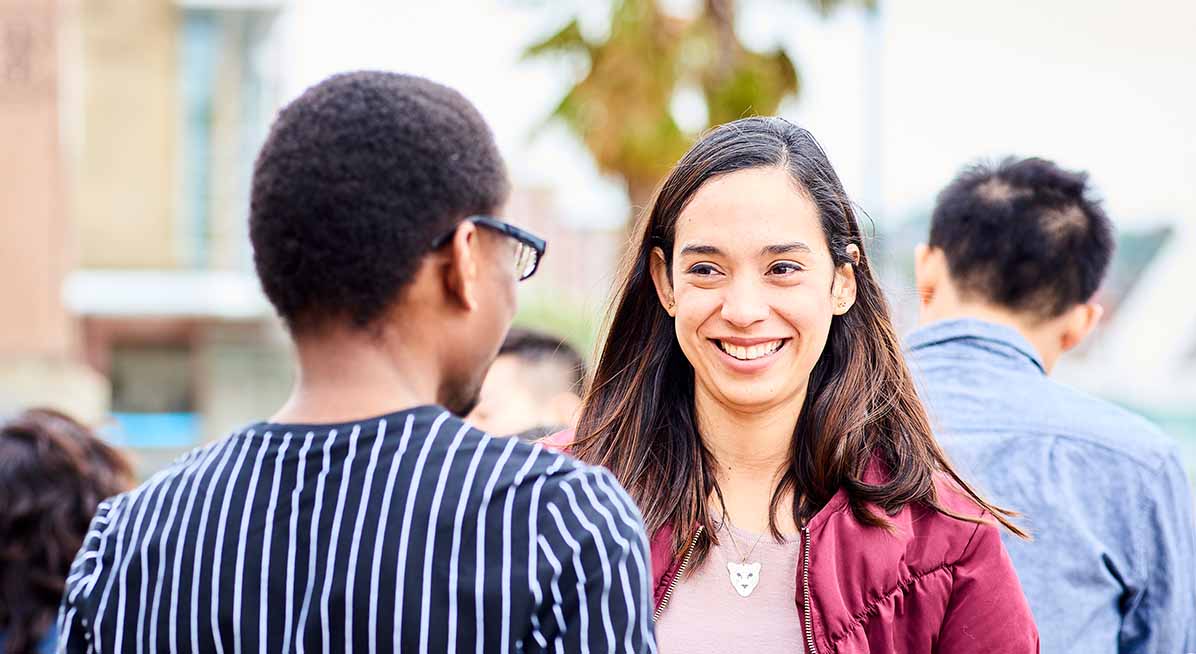 Networks
Our Equality, Diversity and Inclusion Team works with many networks which are open to all members of the Faculty.
NU Women organises a range of events and activities across the year. They support the career aspirations and progression of all female staff across the University.
The Parent's Network is for anyone who has or is expecting children. The Carer's Network focuses on those who act as carers.
Both networks are open to staff and students. They provide an opportunity to meet other people in a similar situations. This means you can discuss issues and problems, find support, and access information.
The Disability Interest Group provides a support network for all staff who consider themselves to have a physical or mental disability.
The Rainbow Network is for members of the University community with the purpose of:
supporting LGBT+ staff and students
challenging heteronormativity
promoting inclusion of people of diverse genders, sexualities, and relationships
The BAME network aims to create awareness of colour issues, and provide a forum which members can go to for support. It also gives a voice to BAME staff and PGR students within the University.
NU TechNet is a staff network run by technicians, for technicians, to give them a voice within the University.
It plays a major role in identifying and driving some of the Technician Commitment initiatives. It also aims to re-enfranchise technical staff, giving them confidence and making them feel valued.
Many technicians can feel isolated in their work. The network aims to provide a support network for technical staff and to share good news and best practice across the faculties.
For our commitment to furthering the careers of technical staff as part of our Athena SWAN Charter.
For students, there are a range of Students' Union Officers to support you throughout your studies as well as a whole range of societies to join. There are also dedicated student-facing EDI officers in some schools.
Policies and documentation
A wide range of policies are in place to ensure equality at work for staff. For parents, the University also has a useful Parents Information Pack. If you would like to discuss any issues or need further information, please connect with us.
For students, the first point of contact is the student wellbeing team. They will help with any specific queries about the support that is available.
If you are or will become, a student parent, information is available on the wellbeing site.
Other relevant sources of wellbeing policy information for students include:
Working together
We also support the work of local charities. We host talks from the Angelou Centre and Riverside project, and talk to staff and students about their work. We also organise regular collection boxes for local refugees and food banks.
Members of our team collaborate and exchange good practice with a range of other universities across the sector.
We have run workshops at the annual Advance HE Equality, Diversity and Inclusion Conference on a range of topics.
They include:
sharing information from parenting surveys
supporting change in other institutions
We collaborate with Equality, Diversity and Inclusion teams across the University. We run cross-faculty forums and information sharing events. These help those around the University to share good practice and develop joint initiatives.
Earlier sessions have explored intersectionality, and issues in Higher Education.
Embedding change
A lot of the work that we do happens below the surface, aimed at changing the culture of the organisation.
We encourage local teams to start interventions around identified issues. This could be encouraging a gender balance on:
committees
speakers at events
supervisory teams for research students
We recognise that female academic staff are less likely to apply for promotion. The Faculty encourages the identification of women's promotions champions. They discuss readiness for promotion and support the application process.
We identified lower numbers of female applicants applying for fellowships compared with men. There were also lower success rates for women. The Faculty aims to address this by finding alternative research funding for women applicants. Our initiatives include:
a scheme of training on unconscious bias for all staff
financing a local unit redeployment scheme to increase job security for research staff on fixed-term contracts
leading a university-wide review of parenting and childcare support for staff and students as part of the 'For Families' project
Social media