Study with us
Join our vibrant student community.
Postgraduate research
We have a vibrant and diverse postgraduate research student community (PhD, MD, MPhil). We currently have 170 full and part-time postgraduate researchers. The majority of our home students are in receipt of scholarships / fellowships, while our international students are typically in receipt of government sponsorship from their home countries. Our studentships are advertised widely, including on the University postgraduate study pages and www.findaphd.com.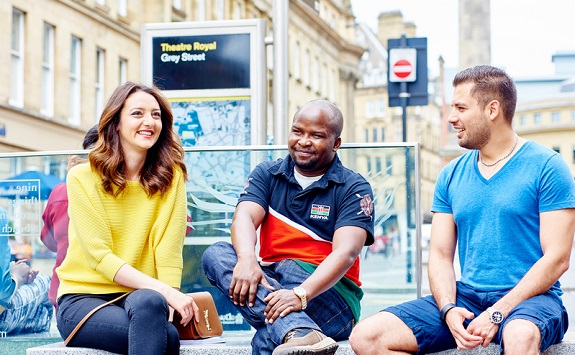 Postgraduate training
Our postgraduate students can access subject-specific and generic skills training through the FMS Postgraduate Training programme. They have the opportunity to audit selected modules from Masters courses, engage with training provided by the Policy Academy, Media Skills groups and other faculties within Newcastle University.
Each student is aligned to one or more of the FMS research themes and is encouraged to present their work at theme events and annual research days. We have an active PGR student support group run by the students which meets bi-monthly.
PHSI has a diverse community of students and researchers creating a unique atmosphere, which allows PhD students to build successful careers, contribute to society, make connections, improve existing skills and most importantly develop new ones.
Clinical researchers
We work with a broad range of clinicians to further their research skills and expertise and help develop future clinical academic research leaders. We work closely with NHS partners to develop bespoke training packages that supports each individual's training needs.
We have a strong track record of supporting successful applications for personal awards and fellowships across the pathway, including funding from NIHR, MRC, The Wellcome Trust and major charities. Support is coordinated through the Clinical Research Office. Contact them to start discussions with the relevant research training lead.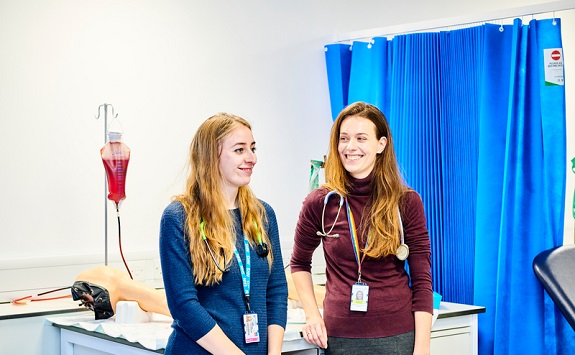 Research-led teaching
Academics in PHSI actively engage in research-led teaching. We have close links with all FMS schools. Our staff lead and/or contribute to a range of modules at both undergraduate and postgraduate level. We are strongly involved with degrees in the School of BNSS:
My supervisory team allowed me to develop as a confident and independent researcher, while guiding and supporting my plans and goals. I have also had the opportunity to work with those in practice to ensure my research remains relevant and impactful
We lead on the delivery of the following postgraduate taught programmes:
My supervisors are supportive and kind while allowing me to gain independence, the academic environment is highly connected with inspiring research and knowledge being shared and there is always someone to go to for any advice that I need