Engagement and Outreach
Taking our research out of the lab and inspiring the next generation of bioscientists.
We are passionate about engaging the public with the research that we do.
We are enthusiastic participants in national initiatives including:
Bespoke Projects
We are skilled in creating bespoke projects tailored to communicate our own research. For example, Genetics Matters is annual event designed to showcase our genetics and rare diseases research. It features a mix of talks and fun hands on activities, whilst providing updates on research and potential treatments. We are keen to find innovative ways to engage people with our science. Art is one such powerful medium to communicate scientific ideas. We are proud to have been part of a number of projects combining science and art. Our Centre for Bacterial Cell Biology has an ongoing collaboration, Illuminating Bugs in Glass, with artist Derek Hill. Examples of some of our initiatives are highlighted below.
Illuminating the Self
This is a multifaceted engagement project involving collaboration with artists, theatre companies and game designers to explore the CANDO project. A cross-disciplinary project developing a combined gene therapy and bioelectronic implant to prevent seizures in those with focal epilepsy.
Illuminating the Self explores the use of technologies within the brain as well as what it means to live life with epilepsy. Find out more
Image credits: Out of the Blue, installation of 106 items of embroidered underwear, Susan Aldworth, 2020. Photograph by Colin Davison at Hatton Gallery.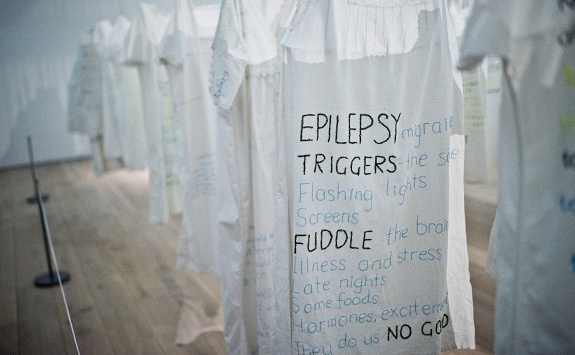 Adaptive Defence
An elusive enemy, always adapting and raising new defences against our weapons. Our weapons systems are failing – what can we do?
This is a short-film, partly based on the performance created with theatre company Cap-a-pie during their Performing Research sessions. It explores Dr Paula Salgado's research on C. difficile, a bacteria which can infect the bowel and cause illness.
The original cast developed and performed the script, in collaboration with the Tyneside Cinema team, who directed and edited the final film. It explores the raising concerns of antimicrobial resistance and C. difficile infections in a creative setting that bring the risks to new life.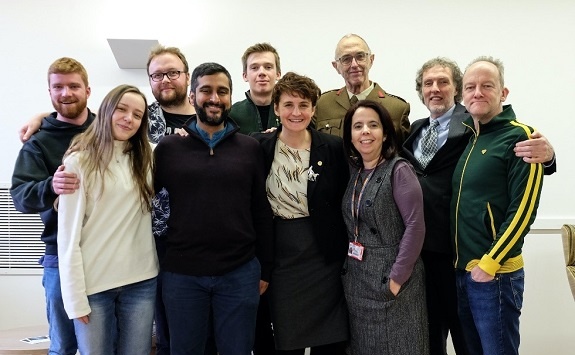 Cell Detectives
With a passion for science, technology and experimentation, the Cell Detectives were formed in 2018. They have a range of fun activities, workshops and games which give people the chance to use cutting-edge scientific equipment.
The Cell Detectives are made up of scientific facility and research staff working at Newcastle University. Their backgrounds range from advanced light and electron microscopy, flow cytometry through to lab automation. Just like super-hero scientists with special powers, The Cell Detectives call upon advanced scientific technologies to help them (and the public) examine and understand the microscopic world.
The public are transported to our disease crime scene to examine tissues and cells. They have the chance to use our specialist lab equipment and question our professors in their fight against disease!