Engage FMS
Supporting patients and members of the public to become involved in research.
Importance of Engagement
The faculty has a team supporting researchers to do patient and public involvement and engagement (PPIE). There is a range of training, support and engagement opportunities for researchers.
To stay updated with engagement news make sure to follow @EngageFMS on twitter.
In this video, Lizah Van Der Aart, a research associate from our Faculty talks about her experience of public engagement.
Working with Communities
The Faculty has worked with organisations across the creative arts sector for engagement. The team has led on large scale creative projects to promote new ways of engaging with communities.
Multiverse Lab
Multiverse Lab is a collaboration across the university, NIHR and NHS with unfolding Theatre. We created a pop-up installation that toured around the North East and north Cumbria. The lab gathered opinions on health, wellbeing, and social care to create a library of voices. Over 3000 people engaged with Multiverse lab during its run. The hope was to influence the future of health research with this living library of voices.
We Are So Much More
We Are So Much More was a creative writing project created with Mustard Stories Arts. We worked with patient groups around the North East to explore living with long term conditions through creative writing. Over 40 members of the public wrote pieces for the published anthology. The published book details real lived experience. We created a toolkit so researchers can use creative writing techniques in their engagement.
Sucking Eggs
Sucking Eggs was a piece of theatre created with Alphabetti Theatre. We worked with the National Innovation Centre for Ageing and VOICE to create a theatre performance about ageing. Older adults from the North East helped create the script using stories from their lives. Over 500 people watched the show during its run which gained four and five star reviews. We used the performance as an opportunity to talk about ageing research and experiences of growing older.
Events
The Faculty engagement team manage a diverse programme of engagement events. These events provide opportunities for FMS researchers to engage with members of the public.
SciScreen Film Festival
We want to use the creative arts as a medium to help engage the public with medical science research. Working with independent cinemas we host free films, with panel discussions following screenings.
The festival uses well known films to encourage people to think about health sciences in a different way. Previous screenings have shown films such as: Pride, Last Christmas, and The Matrix.
Big Queer Science Show
The faculty developed and put on the first Big Queer Science Show. This was a science cabaret show promoting queer researchers. The show was held on international LGBTQ+ person in STEM Day on the 18 November 2022 and was the first of its kind.
The show used live performance including drag, comedy, and live music to share health science with the audience. Our 2022 performance at Brinkburn Brewery sold out with rave reviews.
Soapbox Science
We host an annual Soapbox Science event in June each year. This novel public outreach platform promotes women scientists and the science they do. Events are similar to the established Speaker's Corner in London's Hyde Park. Women scientists stand on soapboxes in public spaces and speak about their work. This international science engagement initiative aims to:
allow people to engage with science in unexpected places
promote the visibility of women scientists.
liberate speakers to share their work outside of a traditional setting and engage with a different audience.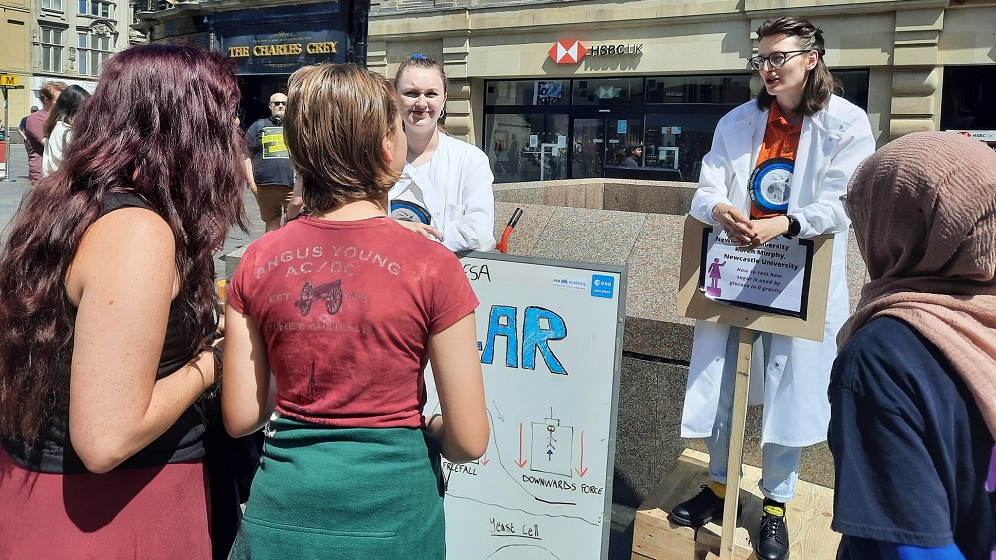 Soapbox Science Event in Newcastle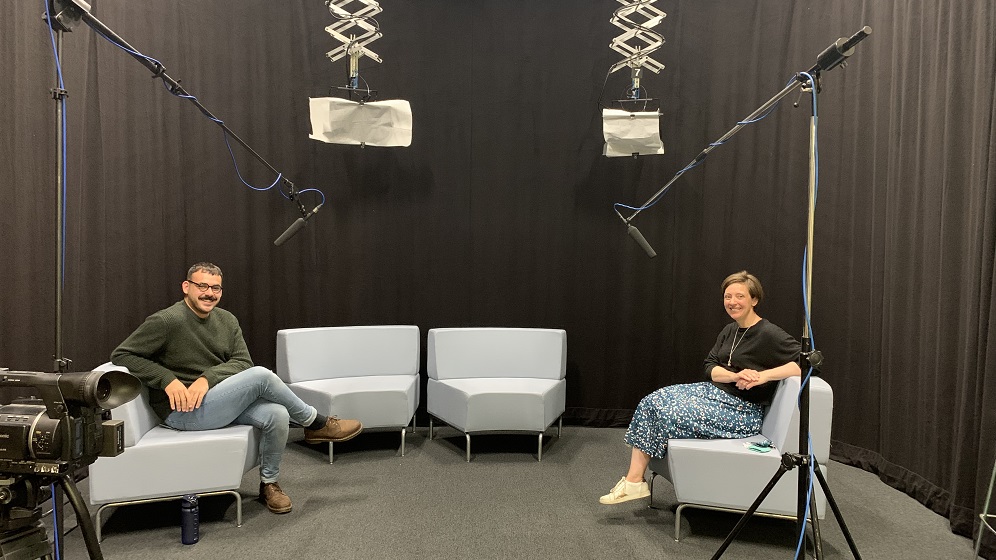 In the studio recording an episode of the Why Aye Research podcast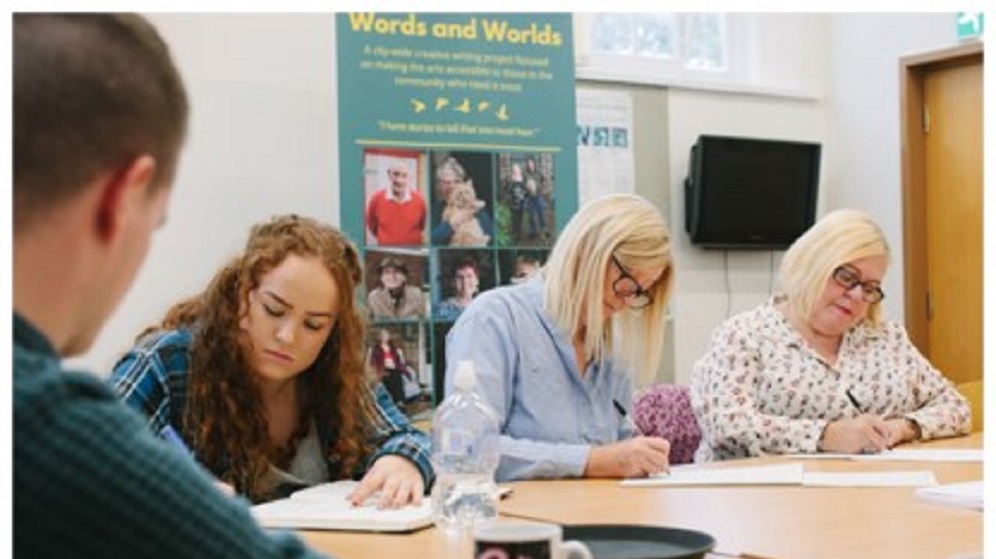 Members at one of the sessions to create the anthology, We are so much more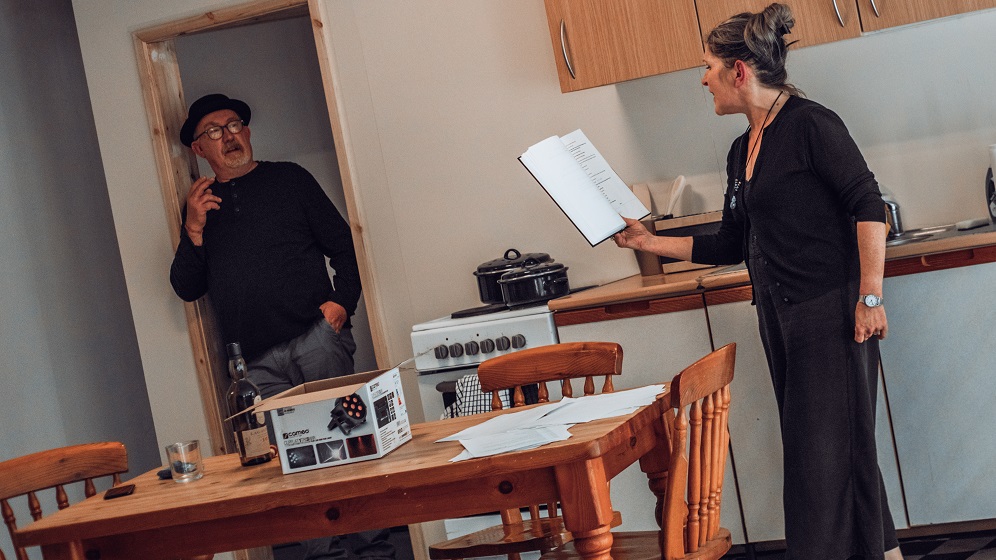 Actors rehearsing a scene for the play Sucking Eggs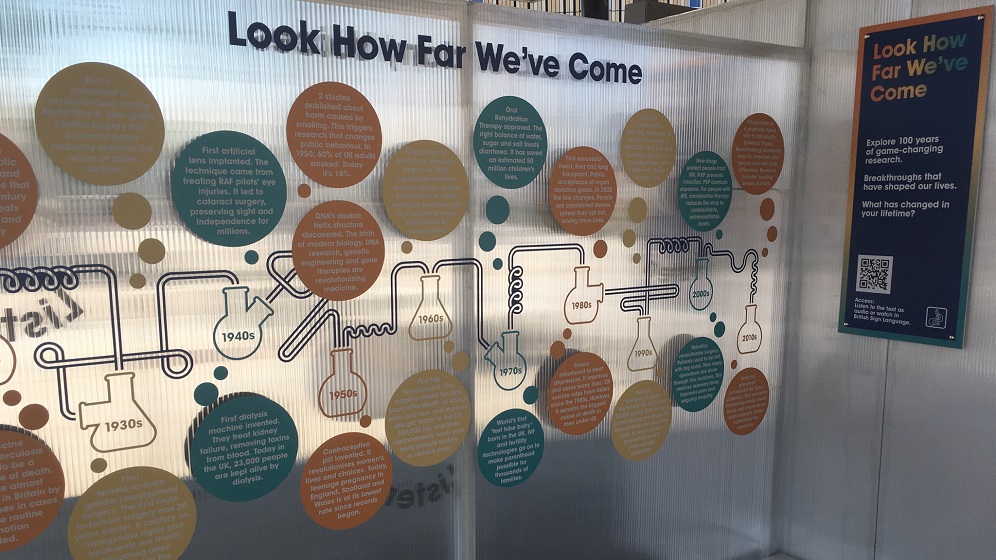 Part of the Multiverse Lab exhibit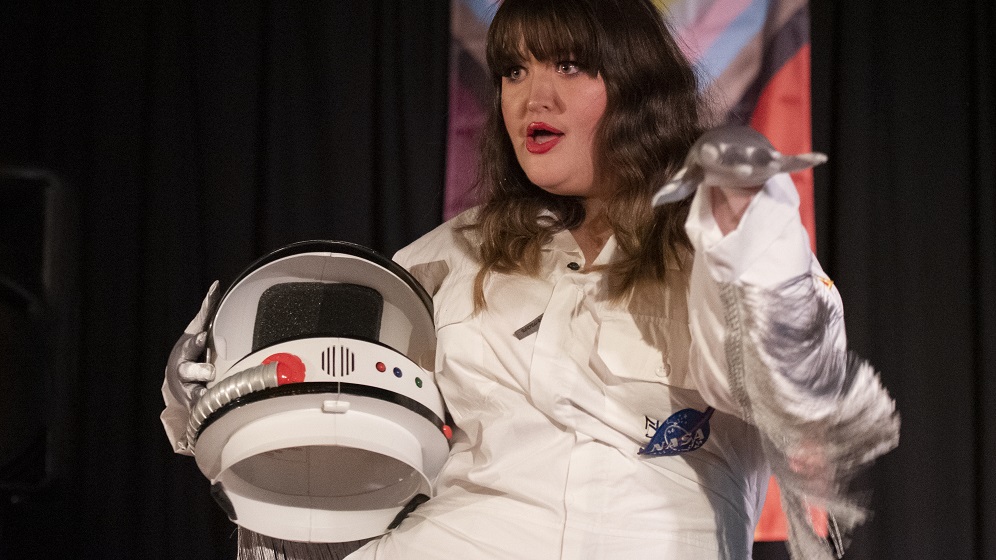 Performer at the Big Queer Science Show
Training and support
The faculty has a robust training and support programme for involvement and engagement to support our researchers to do good quality, meaningful work with the public.
Researcher drop in sessions
Each month the FMS engagement team provide a support drop in for PPIE. You can book a 30-minute slot for personal one to one advice and guidance on your PPIE. The engagement team provide advice, resources, and guidance to support your work. Get in touch with EngageFMS to book a slot.
You get one on one support and can talk through all of your concerns and queries. The team were very positive and knowledgeable - we had some very useful discussion and they provided contacts and suggestions for help with developing our project.
Training workshops
The faculty works with many public engagement freelancers to provide sessions on PPIE. You can find details about the training on offer on our internal pages or get in touch.
Toolkits
The Engagement team have developed introductory toolkits for involvement and engagement practices. These tackle frequently asked questions and provide basic information to get you started. We have also developed a toolkit on creative writing for engagement. You can access toolkits on our internal pages.
Courses
The faculty has worked with public engagement trainer Duncan Yellowlees to develop two online courses. These cover topics including Storytelling for researchers and creating slides for presentations. You can access these courses on our training website.
Tilly Hale Awards
The faculty engagement team run an annual funding call for engagement. This funding call supports innovative and unique projects in PPIE. FMS researchers can apply for funding to support their ideas and projects. You can find out more about the awards on our internal pages.
In the video on the right Dr Katarzyna Pirog explains how Tilly Hale funding supported the public engagement event Genetic Matters, an annual event to promote rare disease research.
Contact us
Get in touch to find out how EngageFMS can support and enhance your project. We would like to hear from you if you have an early stage idea that you would like help to develop. We can provide advice on funding opportunities. We would like to hear from you if you have an idea for a training session. You can contact us to book a drop in session or simply to talk about engagement.
Email us at fms.engagement@newcastle.ac.uk.
Newcastle staff and students can access training resources and book training sessions on our internal pages using the link below. Please note you will be asked to login with your University credentials to access internal pages.