Dr Amy O'Donnell
NIHR Advanced Fellow
I am the holder of an NIHR Advanced Fellowship and am based within the Population Health Sciences Institute which gives me the opportunity to work with international research leaders in the field of public health and behaviour change, alongside key policy and practice stakeholders through our links with national and regional organisations.
My route to research independence
I joined FMS in 2010 as an ESRC-funded PhD student looking at how routine electronic patient data could be used to assess the implementation of alcohol interviews in primary care. After completing an NIHR School for Primary Care Post doctoral Fellowship in 2017 I wanted to extend my research further and a Faculty Fellowship was a perfect opportunity for me to do this. It allowed me to access the funding, mentorship and development I needed to fully support my transition to academic independence.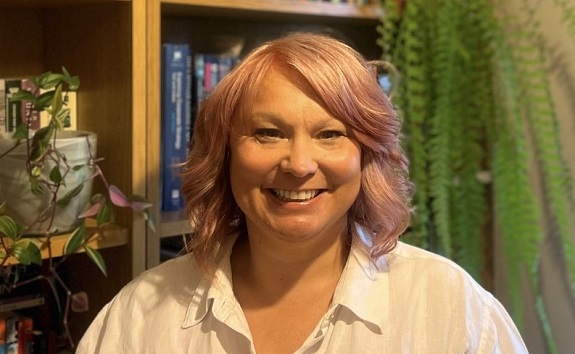 Alongside the Faculty Fellowship, I also held a Visiting Implementation Fellowship at Linkoping University and was UK Principal Investigator for an international, multi-partner Horizon funded project. These opportunities were crucial in helping my work reach an international audience, whilst the Faculty Fellowship ensured I was able to protect sufficient time to work towards a successful NIHR Advanced Fellowship application.
What are your short term and long-term ambitions?
People with multiple complex needs are poorly served by global health systems, particularly those with co-occurring substance use and mental ill-health. My research programme explores the potential of using new models of care and digital technology to improve availability of and access to effective support for mental ill-health and substance use.
I am focussed on building up my own team to support the development of research in this field with an ambition to develop a large scale application to test and evaluate integrated care pathways for substance use and mental health. The potential global reach of this research is, I think, huge.
What difference has your research made so far?
Underpinning my programme of research is a strong commitment to ensuring my work informs real-world positive change.
As former UK lead on the Horizon 2020 funded SCALA project, I am proud of the benefits we are potentially bringing to lives so far. In Peru, our partners are working with Government to incorporate the SCALA clinical pathway into the National Mental Health Budget. In Colombia, our findings have supported the introduction of regulated care pathways and financial support for alcohol brief interventions by the National Ministry of Health. In Mexico, partners are helping to incorporate SCALA recommendations on the early detection of heavy drinking and depression into existing WHO training programmes.