At the beginning of 2007 I came to the end of my first Post-Doctoral position at Newcastle University, heavily pregnant and ready for a different challenge. At this point, while knew I would ultimately want to return to science, it was my decision to take some time away while I had children of preschool age. I'd loved my time as a Post-Doc, this wasn't an easy decision, especially realising how difficult my return to the bench might be. I was right! Returning wasn't easy, but with the help some incredibly supportive colleagues my dreams of leading my own research team have moved from strength to strength.    
In 2013, after a 5 year career break and a year of voluntary data collection and grant writing, I began an independent research career working part time as a Wellcome Career Re-entry (CRE) Fellow. This was an anxious but exciting time! During my career break my former research group had relocated to Australia, but I was welcomed back and encouraged by so many others (both old and new faces).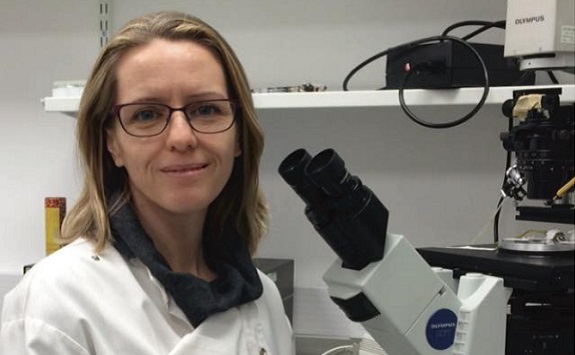 Once this Fellowship ended in 2018 I was further supported by Faculty bridging money and Wellcome ISSF funds to pursue a series of complex preliminary experiments and prepare further Fellowship applications. In 2019 I successfully interviewed for Career Development Award (CDA) with the MRC. This is a substantial grant covering my own salary and that of my first Post Doc, cementing my role as a PI allowing me to build my own research team. Furthermore, over the course of this time at Newcastle, I have received Faculty funding for 2 PhD studentships (1 with each Fellowship) and secured further external funding for a 3rd PhD student. 
My career path has been difficult (as are the vast majority of scientific tracks!), but perhaps also with some less usual challenges. However, throughout all stages of this progression, from the preparation of a Wellcome CRE Fellowship to now beginning a MRC CDA, I have been overwhelmed by the support, advice and input of so many people at all levels. The generosity of a number of key colleagues in giving their time, mentorship, equipment use (and reagent sharing!) has without doubt been a critical component of my success. At each stage I have felt inspired by the drive that others have shown in helping me to succeed. I hope that I can repay this by helping colleagues in similar situations going forward. I am sure I will, as the network of opportunities, communications and support for Research Fellows continues to grow from strength to strength in FMS at Newcastle.