Ecology and Conservation
From the depths of the polar regions to the coral reefs of the tropics, our research into the biodiversity of the natural world from individuals to ecosystems spans the world's oceans.
Diversity in research
Our ecology and conservation research base is diverse and wide-ranging, with research strands that encompass fundamental biology, evolution, applied ecology, and conservation to address threats to marine biodiversity and ecosystem resilience, especially in the context of environmental change.
We work across a variety of different environments from shallow water habitats to the deep sea. Our research investigates the impacts of climate warming and ocean acidification on marine communities at tropical, temperate, and polar latitudes. We investigate the structure, functioning, trophic interactions, and physiology of marine organisms living in coral reefs, kelp forests, sea grass beds and intertidal habitats, both in the UK and overseas. We do this to understand the fundamental ecological roles marine organisms play in these habitats determining how future warming may impact their community composition and ultimately the ecosystem services which they provide.
Coral reefs
Our research into the ecology and conservation of coral reefs and their inhabitants has been a longstanding theme. We use experimental approaches to understanding the biology of corals, focussing mainly on their responses to anthropogenic stressors such as climate change. We apply molecular approaches to understanding the role of microalgal symbionts, the microbiome and the coral host and their respective roles in health and disease. We investigate the behaviour and ecology of coral reef fish to understand their basic biology as well as the evolutionary mechanisms that underpin them.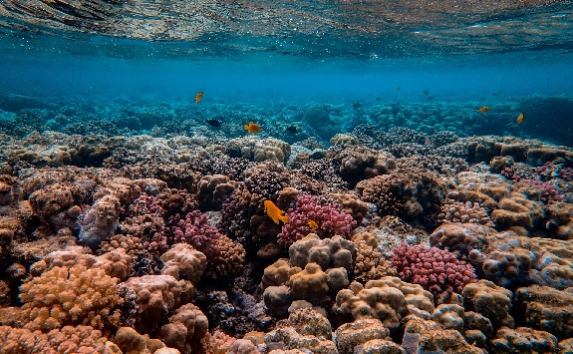 Marine megafauna
We research marine megafauna vertebrates to help inform the conservation of fishes, sharks, rays, seabirds, seals, porpoises, dolphins, and whales. We study many species in the North Sea and across the globe and the factors that might impact their populations. We classify and assess populations, particularly for data-poor species, to provide status assessments, understand population dynamics at the molecular level and investigate important life history information. We use technology to investigate the spatial movements and foraging behaviour of seabirds such as Arctic Terns and Atlantic Puffins and are developing low-cost by-catch mitigation devices for marine mammals.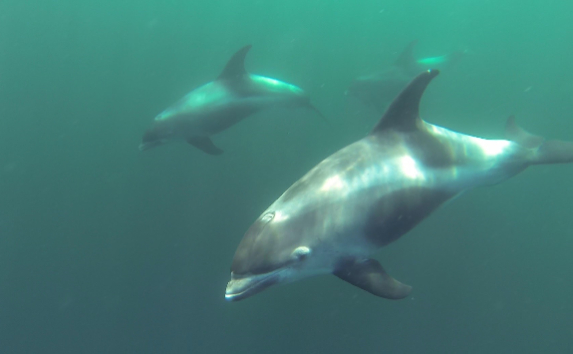 Conservation and sustainability
Newcastle has a long history of research into the sustainable management of marine and coastal ecosystems, and we work to understand drivers of productivity in coastal fisheries. We research benthic and pelagic pathways supporting target fish species, the effects of fish stock variability, and chains of production in food webs.
Our Researchers
We have Postgraduate Research students and Research Associates working on a wide range of projects within the field of Ecology and Conservation under the guidance of our staff.