Chemistry Master's Degrees
We offer an exciting and dynamic range of postgraduate Chemistry master's programmes. They cover medicinal, organic, inorganic, physical, and analytical chemistry. You will enjoy a comprehensive range of state-of-the-art facilities and resources.
Chemistry MSc
Our Chemistry master's provides advance training across organic, inorganic, physical, and analytical chemistry.
The course will allow you to achieve a high level of research competence.
The research project and dissertation provides a great opportunity. You'll tackle, and communicate results of, work on a significant chemistry research problem.
You will also gain experience in relevant aspects of laboratory work. These include control of substances hazardous to health and safety.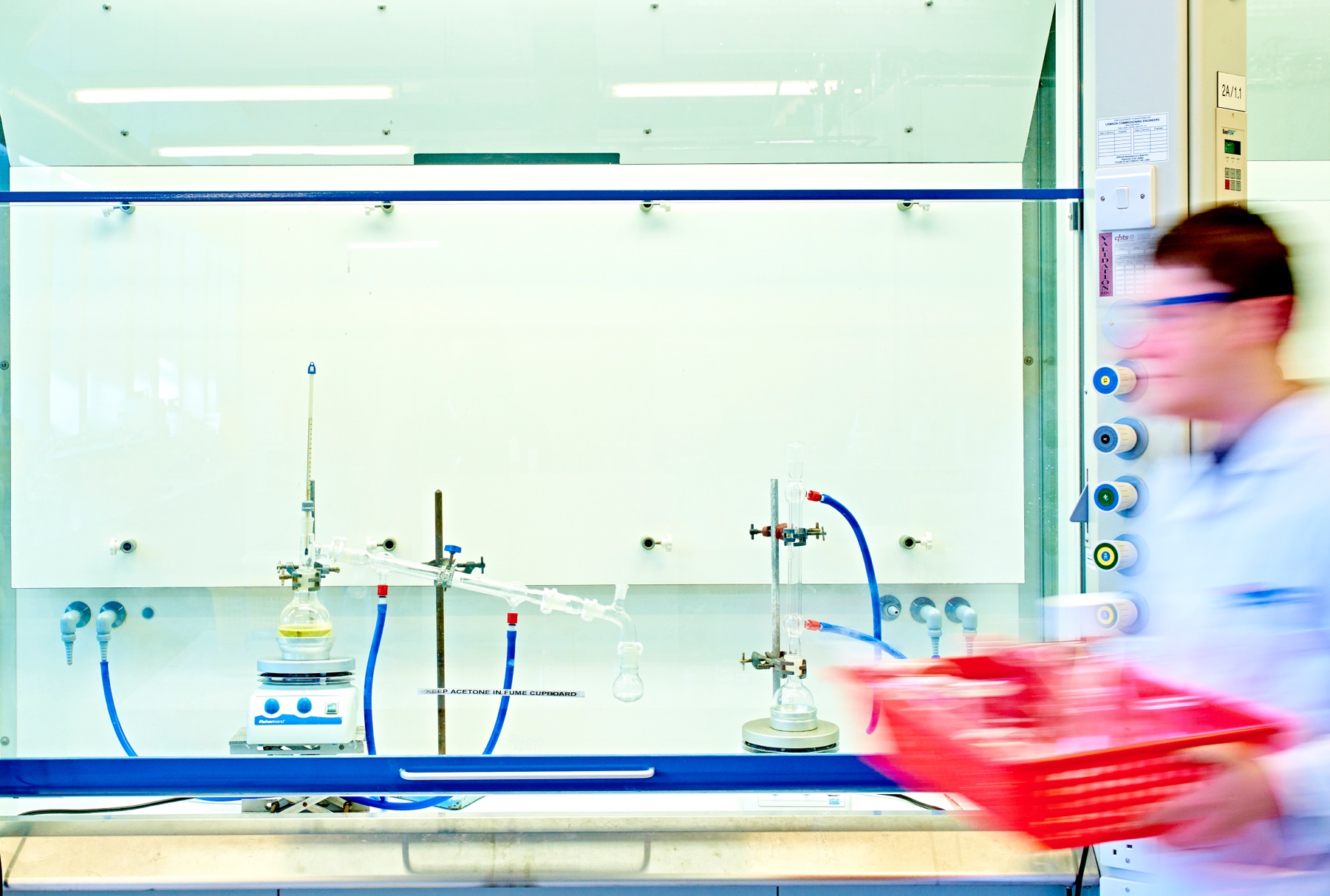 Drug Chemistry MSc
Our Drug Chemistry course provides advanced training in modern organic, medicinal, and computational chemistry techniques. The course is shaped by our research in areas such as synthetic medicinal chemistry, chemical biology, biomolecular simulations and structure-guided drug design.
During the course, you will gain foundations in pharmacology, protein biochemistry, and target biology.
We will provide you with hands-on experience of working within a medicinal chemistry team during the research project (8 weeks running over spring/summer), wherein you will be involved in hypothesis-driven compound design and synthesis.
During the course there will be a lot of opportunities for you to engage with our academic staff, researchers, and get involved in the research ongoing in the School of Natural and Environmental Sciences.
The MSc is a starting point for a research career. It provides you with the skills required for employment in industries including:
Pharmaceutical
Biopharmaceutical
Biotechnology
You could also use it as a stepping stone into PhD research.