Equality, Diversity and Inclusion
We're committed to ensuring we're a welcoming, inclusive and supportive School. We're dedicated to promoting this culture for all staff, students and visitors.
The School of Natural and Environmental Sciences is committed to promoting an inclusive culture in which students and staff from all backgrounds have a strong sense of belonging and can work creatively and innovatively to achieve their own and the School's ambitions.
At the heart of developing an inclusive School culture is a commitment to attracting, supporting, developing and retaining talented staff and students from the full breadth of society. We are a global, outward looking School with a clear desire to increase diversity across all research and taught programme areas.
Whilst we are proud of our Athena Swan Bronze status, as well as recent strides in diversifying our academic staff, we understand that there is far more work to be done to build on our recent advancements. This website contains a summary of our Values and Standards and some recommended EDI reading, as well as links to key EDI related organisations and groups within the wider Newcastle University community, and a summary of the School EDI Committee's members.
Use the Improving our School Report It Form to tell us of unacceptable behaviours. These include making someone feel uncomfortable, excluded or threatened based on a protected characteristic. If you would like a response, please include your email address.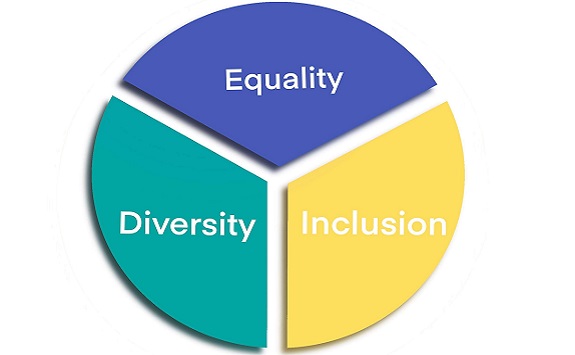 EDI Committee
The EDI Committee in SNES meets regularly to discuss and take action towards a better, more inclusive School.
Our members include:
Abdul Chaudhry (Senior Lecturer)
Adam Thompson (SAgE People Services Team Leader)
Adriana Humanes Schumann (Postdoctoral Research Associate at the Coralassist Lab)
Aileen Mill - Chair (Professor of modeling, Evidence and Policy)
Amy Angus (Events and Communications Administrator)
Amy Roberts (Technical Team Leader)
Andrew Beard (DELT and Senior Lecturer)
Avinash Agarwal (Research Associate)
Beate Christgen (Research Associate)
Chloe Grant (PGR)
Cristina Navarro Reguero (Lecturer)
Cynthia Olumba (PGR)
Hannah Davis (Lecturer)
Helen Gray (Research Associate)
Isaline Castan (PGR)
Jane Delaney (Senior Lecturer)
Julius Olumeh (PGR)
Kate Madden (NUAcT Fellow)
Katy Sawyer (Operations Coordinator (Events & Communications))
Louise Mair (Research Associate)
Lucy Asher (Professor)
Marina Freitag (NUAcT)
Sanem Acikalin (Lecturer)
Sharron Kuznesof (Senior Lecturer in the Applied Social Sciences Group & Director of Equality, Diversity and Inclusion, SAgE Faculty)
Theresa Rueger (Lecturer)
Values and Standards
Values
The principles that guide our actions in the workplace.
Respect for One Another – with consideration for the protected characteristics and also acknowledging additional factors (for example members of staff with English as a second language, early career researchers etc.).
Courage – to speak out and challenge inappropriate behaviours.
Empowerment – where all colleagues feel confident and valued to speak up and offer an opinion.
Integrity – ensuring that our actions reflect our commitment to the EDI principles.
Standards
The principles that set context for our values
Lawful – The School commits to operating within the bounds of the Equality Act 2010.
Appropriate Behaviour – exemplary conduct by staff and students both in and out of work.
Total Professionalism – a commitment to working towards an inclusive environment and a selfless commitment to colleagues and students.