Undergraduate Agriculture and Animal Degrees
Build your career in farming, animal welfare, crop health, technology and innovation, agricultural policy and research and development.
Agriculture and allied subjects hold the solutions to sustainably feeding the world's population while protecting the planet and maintaining high animal welfare standards.
Whether land manager, consultant or scientist, this is an exciting time to be involved in this critically important sector with its research science and advanced technological innovations.

Our work is:
protecting habitats and natural resources,
conserving biodiversity,
contributing to the economic prosperity of rural areas
efficiently producing nutritious food.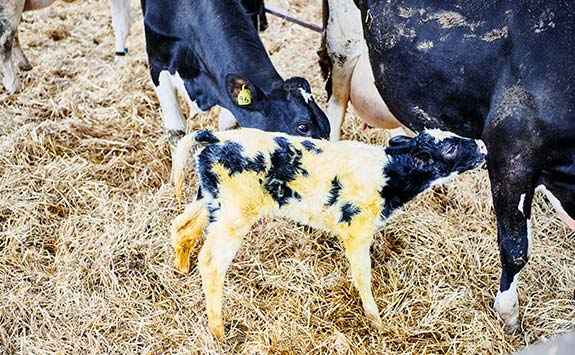 Teaching excellence
Our agriculture degrees in the School of Natural and Environmental Sciences has exclusive access to two commercial farms and a range of modern labs. It means our teaching is research-led and at the cutting-edge.

Our courses are extremely flexible, with various specialisms in Agriculture. You can tailor our Animal Science degree for farm animals, horses, or domestic pets.

Our academic specialisms include:
crop protection and animal health
sustainable landscapes and production systems
commercial and precision farming
resource-efficient and resilient production systems
agriculture and environment management policy
New technologies to improves animal welfare
Sustainable farm animal production systems.
Staff include Professor Lucy Asher who is improving the lives of chickens and dogs, Dr Matt Leach who is helping Vets and Animal technicians reduce the pain animals feel, Dr Abdul Chaudry who is researching how to reduce methane emissions from ruminants.
Quality and ranking
We rank 4th in the UK – The Complete University Guide 2019 (Agriculture and Forestry category).
Careers in agriculture
Many graduates from our agriculture school find jobs in farm management or go on to manage their own farms. Opportunities are also available in commercial companies. Recent graduates joined prestigious organisations such as:
Velcourt
Sentry Farming
Andersons
Strutt and Parker
Agrovista
Morrisons
Scottish Government
You will develop strong skills in business management, agricultural economics and policy, agronomy and animal production science.
Careers in animal science
Our Animal Science graduates go into a wide range of careers. They secure employment with leading organisations, including:
AB Agri
Dogs Trust
Durham Wildlife Trust
Lloyds Animal Feeds
DEFRA
Farmers Weekly
Kraft Heinz – Pet Food Manufacturer, New Zealand
Trouw Nutrition
Scottish Environment Protection Agency
Chester Zoo
You will be well equipped for careers in animal:
welfare
behaviour
nutrition
health and pharmaceuticals
genetics
product quality
sustainable food supply chains
environmental land management
Many graduates continue in research, becoming the scientists of the future. They start their own animal-related businesses, e.g. animal hydrotherapy.
You will develop strong skills in business management, agricultural economics and policy, agronomy and animal production science to prepare you for careers in for example, environmental land management, consultancy, research and development, agri-food supply chains.
NU Farms
NU Farms is a research, teaching, and engagement platform based across our two local farms: Cockle Park Farm and Nafferton Farm 800 ha total. Run commercially, they comprise:
more than 800 hectares of farmland
a dairy herd and pig unit
organic research unit
arable and combinable crops
anaerobic digester
They are also home to 2 Government Agritech Centres (see our excellent faclities).
Excellent facilities
Our agriculture school facilities include:
a field station which has a glasshouse complex and dedicated teaching facilities
modern teaching and research laboratories
a purpose-built Clinical Research Facility in the Royal Victoria Infirmary teaching hospital
a newly-refurbished NU-Food and Consumer Research Facility
plant growth rooms and tissue culture laboratory