Choosing Newcastle
I chose to study at Newcastle University as I heard, through friends, it is a great place to study. I came to the Animal Science open day and enjoyed it (especially the free chilli).
The lecturers I met were all very enthusiastic and passionate about the course. Newcastle is also a great city for nightlife, shopping and other activities.
Newcastle University was highly rated when I researched universities offering Animal Science.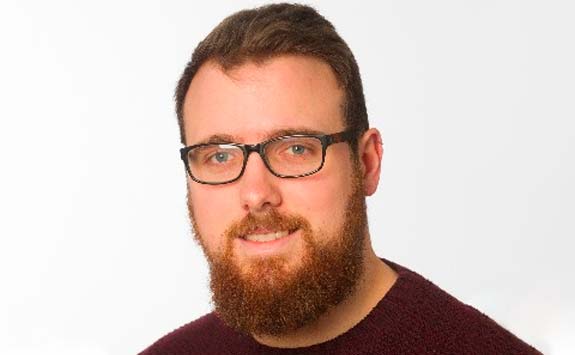 Studying at Newcastle
Throughout the three years, there was a huge amount of support from all lecturers, not just my tutor.
They responded to emails were promptly and someone is always available for a chat if needed. The teaching itself was very good.
Each individual lecturer is very passionate about the subject they are teaching.
Some of the modules in Stage 1 had a large number of students, so were not very interactive. Other modules were smaller and more like seminars that involved student contribution.
Studying Animal Science
The most enjoyable thing was being a speaker at the animal science conference in Stage 3. I presented a very controversial topic, badger culling.
I enjoyed the process of organising a conference as well as the event itself. I enjoyed the opportunity to attend a wide range of field trips to gain hands on experience.
These trips ranged from Bryson's Kennels to the University's own Cockle Park Farm.
Recommending Newcastle
Animal Science is a great course, full of opportunities. It can lead to many different paths to take as a career. You can go onto further education (Masters) or work as an animal nutritionist.
You will never lose interest while studying Animal Science.
Living in Newcastle
There is lots to do in Newcastle and the nightlife is amazing. There are also loads of activities to do throughout Newcastle. These include extreme trampolining and escape rooms.
Newcastle is full of great restaurants of a huge array of cuisines. On top of all this, it is also one of the cheapest places to live, so you can enjoy every aspect of living here.
Being social
There is a wide variety of societies and clubs to join. These include many sports clubs, circus skills or Irish dancing. There is something for everyone.
I am currently the president of the 20 Minute Society. It is the largest social society on campus with more than 500 members.
We are very diverse and run various socials including laser tag and aquarium trips.
We also run a mystery holiday each year. Previous destinations include Budapest and Krakow.
Student accommodation
In first year, I lived in Castle Leazes where I gained friends I still see now. This was a great student halls and very social.
It had a bar with cheap drinks, a snooker room and catering. So I had breakfast and dinner included from Monday to Friday.
It is in a great location. It's close to the University with a short walk through a field full of cows to get there.
Managing your money
Make yourself aware of all the bursaries available. Many students do not realise that there is extra funding available.
The student wellbeing staff are always available for advice. They are easy to talk to no matter what the question.
Future plans
I am currently studying the MRes in animal behaviour at Newcastle University.
I hope to research animal cognition in the wild as well as in captivity once it's completed.
The staff at Newcastle contact me about internships, PhDs and extra courses.
I myself went on a zoo animal handling course at Kirkley Hall after graduating.
This was a great opportunity provided to me by the University.