Choosing Newcastle
I chose to study at Newcastle because there were no "cons" when comparing it to other universities.
I looked at the University's position in league tables and gold standard teaching.
I looked at employability rates, the social scene and local area. It is a no brainer when you compare other universities against it.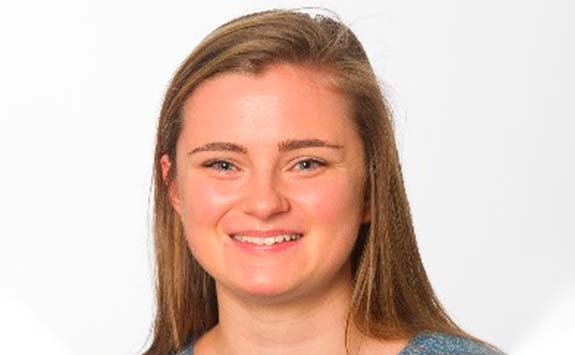 Studying at Newcastle
The teaching quality is faultless. All my lecturers are extremely knowledgeable due to their positions in industry or research.
They are all friendly and approachable. They are all more than happy to answer your questions after lectures. You can email them if you need any further guidance with assessments.
They make the step up from school to university simple, and are keen to support you in any way they can.
Specifically, in Agriculture, first year genetics can take a while to grasp. The genetics lecturers help by going through complex processes slowly to help you.
Studying Agriculture
I really enjoy the Agri-food systems module in semester one. This is because the module combines everything in the production line, from farm to fork.
Also, the variation in lecturers for this module allows you to gain a wide range of knowledge. Animal Science specialists cover the livestock side. Then Plant Science specialists cover the arable side.
The class size at Newcastle is also small, so you become friendly with everyone quickly. Being combined with Agri-business management means you get to know more people.
Living in Newcastle
Personally, I love Newcastle. It's a vibrant and compact city that can provide something for everyone. I find it comforting that within 30 minutes you can be in the countryside.
The locals are also generally very friendly. They are more than happy to help with directions or anything else.
Being social
The number of clubs and societies on offer is huge, with more and more added every year. There is something for everyone, from Baking Society to the infamous 20-minute Society.
I've joined the Agrics, which is great. Everyone I've met within the society is lovely, and they always put on a good themed social.
For example, Hippies and Chavs vs Toffs. The one thing I liken it to is Young Farmers, but in the city.
I've also joined Clay Pigeon Shooting as a beginner. Again, everyone in the club is lovely. They are always willing to help you with technique or answer any questions.
What I love about it though is that members are from a wide range of courses. All have a shared similar interest in the countryside and outdoor activities. It is great for meeting new people who aren't on your course.
Student accommodation
I currently live in Turner Court, which isn't university owned accommodation. I was still placed there through the accommodation team.
My experience of Turner Court has been amazing so far! The bedrooms and kitchen are a decent size. The maintenance and security teams have been incredibly helpful so far.
Whether we have needed them to change a lightbulb or reset our key fobs, they are always happy to help.
Managing your money
Having to budget is a big part of student life. That's whether it's with the amount of times you eat out or where you go food shopping, or how often you go out socialising.
I tend to bulk buy things such as rice, pasta, chicken, salmon and mince so I always have something nutritious to eat. By bulk buying it cuts down on the amount of times you need to do a "big shop", so you spend less.
I've also started getting my allocated amount of money that I can spend in a week out in cash. So I know how much I've got, which helps me that little bit extra when it comes to organising what I can do in a week.
Future plans
I went into my degree open minded about what area of Agriculture I'd like to work in. As I'm progressing, I have looked at the idea of being a Farm Business Consultant.
Being at Newcastle is helping me achieve my career goals. The first years of the course are general, and cover all topics over a wide range of practices.
By doing this I will have a better understanding of what modules I would like to do. I'll have a better understanding of which ones will help me achieve my career goal.