Ellie
Marine Biology BSc Honours.
Choosing Newcastle
I loved the fact that we are a campus university in the centre of the city. We are so close to the shops and everything in the town centre. I came on an open day without even knowing which course to do and knew I wanted to be here. The city is small enough not be scary and the people here are so friendly.
About your course
The field courses are the best. At the end of first year we all went to Millport in Scotland, which allowed us to really get to know each other and come together as a course. In September I get to go to Bermuda with my friends on my course! Also, the small day trips to the Dove Marine Lab and the rocky shore are great fun.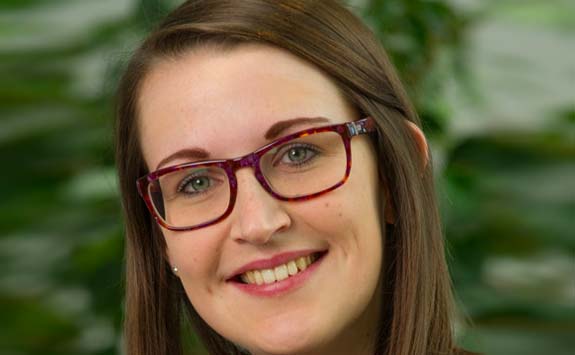 Recommending Newcastle
You couldn't be anywhere better than Newcastle. I've met so many lovely people in halls and on my course. The atmosphere on campus is great, especially when the sun is out as they've made it look great with the work on the Students' Union.
Living in Newcastle
Newcastle is the friendliest city without the 'big city' feeling. It has everything you could want; a great nightlife, culture and a great collection of people. I live in West Jesmond, in a house with five girls that I lived in halls with in first year. It was really easy to find somewhere, as the University had organised events on how to look for your house. We went on a few viewings as a group and found our house.
Clubs and societies
I'm a member of Sub Aqua Club. There is the chance to learn to dive if you never have before. We go on dive trips, with an annual trip in Easter to somewhere warm! Most Wednesdays there are socials, these include going to comedy clubs and going on the sports nights outs. We also have an end of year BBQ which is so nice after exams.
Student finance
Cook with your flatmates if you can, as this will make it much cheaper when it comes to the weekly shopping.
Future plans
I'm hoping to go onto postgraduate study through a Master's or a PHD. This might be at Newcastle, but I am also looking at plenty of other places.