Emma
Marine Biology BSc Honours.
Choosing Newcastle
I chose Newcastle because of its excellent facilities for Marine Science for example, the historic Dove Marine Laboratory on the nearby Cullercoats Beach which has aquariums. Also, the University owns a uniquely designed research vessel, The Princess Royal, which students use to conduct surveys throughout their degree.
About your course
I love the options for travel to study the difference in marine life from around the world compared to the North Sea. Newcastle offers several field trips, last year we went to the Millport Biological Station on the Isle of Cumbrae. This year I am on a field trip to Bermuda and conducting my dissertation in the Bahamas!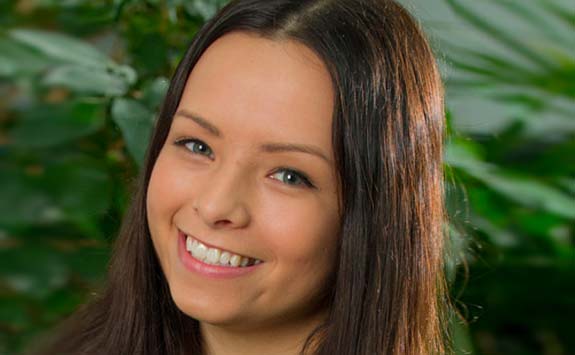 Recommending Newcastle
I would say that Newcastle offers an opportunity to study in an active research environment. The staff are very dedicated to the students. The facilities are excellent – especially the research vessel, Princess Royal. Not many students can say that they sometimes study on a catamaran!
Living in Newcastle
The city is beautiful, you will never become bored, there's so much to do. It's also easy to find quiet places from the hustle and bustle for a walk such as Exhibition Park and Jesmond Dene. The locals are very friendly and it is very easy to adapt to life here. You quickly make friends with people in your halls or from your course that you can live with in second year. I live in West Jesmond. Most students live in Jesmond or West Jesmond as it's really close to the city centre and there are properties widely available.
Clubs and societies
There is such diverse range of societies to join at Newcastle. Also some really interesting clubs like Sub Aqua and Ice Hockey. I've experienced the Surf Club which had relaxed and fun bar-crawl socials. I also did six-week archery and boxing courses, which was fun.
Student finance
Break down your loan by making a weekly budget and stick to it!
Future plans
I want to do a Master's at Newcastle and study international marine environmental consultancy – to hopefully become a marine environmental consultant.