Our history
The Human Nutrition & Exercise Research Centre: A Historical Perspective
The early days
In 1994, Professor John Mathers and Andrew Rugg-Gunn established the Human Nutrition Research Centre (HNRC) at Newcastle University.
The remit of the centre was to explore the links between nutrition and health, with a particular focus on interventions that could help reduce the risk of common non-communicable diseases and, thus, improve public health.
The set up of the HNRC was made possible by an award of £300,000 to Professor Mathers and Rugg-Gunn from the Northern Regional Health Authority and by support from Professor Sir George Alberti. This funding supported the centre for an initial period of 3 years.
Professor Mathers and Rugg-Gunn: Shaping the HNRC
As co-founders, Professor Mathers and Rugg Gunn were instrumental in shaping the development and research agenda of the HNRC.
For example, alongside Professor Sir John Burn and Professor Tim Bishop (University of Leeds), Professor Mathers initiated the influential CAPP1 and CAPP2 studies. Another influential study led by Professor Mathers was the Food4Me study, which explored how personalised nutrition based on baseline diet, phenotype and/or genotype impact behaviour change (see our 'Research success and impact' page for more details).
These studies involved a strong nutrigenomic component, and were influential in shaping the ongoing research interest into the interaction between diet and the genome which persists to this day in the HNERC. The HNRC was a founder member of NuGO (The European Nutrigenomics Organisation) which has been pivotal in driving innovation in research on nutrition and the genome.
From the late 1970s, Professor Rugg-Gunn had begun a program of research investigating the relationships between diet and dental caries in children. This included work as part of two major grants from the Medical Research Council (MRC) in 1979 and again in 1989, which helped shed new light on the diets of school children in the UK, an area in which there was a lack of evidence at the time.
Over the coming years, the team began to expand to include researchers who would go on to shape the future direction of the HNERC. One example includes Professor Ashley Adamson, who joined one of Professor Rugg-Gunn's studies as a nutritionist.
Research interests within the then HNRC began to broaden over time, with the growth of research in nutritional epidemiology and public health nutrition. This includes research using cohorts from the Northeast such as the Thousand Families Study, Gateshead Millennium study and Newcastle 85+ study, alongside the development of major collaborations such as FUSE which is co-lead by Professor Ashley Adamson.
Whilst the research side of the HNERC built momentum, there was also parallel development of teaching in human nutrition through the BSc with Honours in Food and Human Nutrition which has now expanded to include a suite of degree programmes in Nutrition and Dietetics and Sport & Exercise Science.
From HNRC to HNERC
Between 2017 and 2022, building on the established reputation of HNRC, there has been considerable expansion of our staffing, course delivery, skills and research infrastructure, including appointments in exercise science and physiology, dietetics and nutrition science.
In 2022, we embedded the centre into the Faculty of Medical Science infrastructure and re-launched our centre as The Human Nutrition & Exercise Research Centre.
Our research maps into 5 main thematic areas. All members of the HNERC undertake research that spans multiple areas.
Professor Ramesh Arasaradnam, Warwick University
I remember fondly my PhD tenure at the then HNRC in the field of Nutrition Genomics.
Its staff and wider collaboration with NUGO was inspiring as I sought to build a research group and support younger academics.
I am reminded of a quote from my mentor (Professor K D Bardhan, OBE) that ''the journey is more important than the destination itself'' - an excerpt I pass on.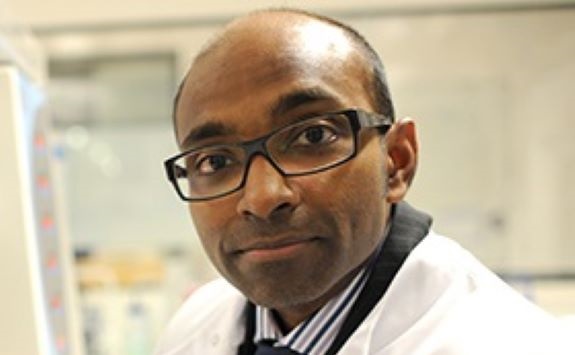 Professor Amelia Lake, Teesside University
I was nurtured as a predoctoral researcher, a PhD student and then a postdoctoral researcher within the (then) HNRC over a 10 year period (2000 – 2010).
Through working with colleagues across the HNRC and the university to develop our weekly seminar series and workshops my appreciation and (when I could get my head around some of the lab work…) understanding for the numerous forms of nutrition research grew.
The HNRC was not only a workplace, but an environment in which I have made life-long friends. It was an environment where I observed good leadership and developed skills as well as a work ethos that I use now.
To this day, I continued to be mentored by those members of staff that I worked alongside when I joined in 2000.