Zombie solar cells power smart IoT sensors with indoor lighting
4 March 2020
New research from Newcastle University on 'zombie solar cells' has emerged. Photovoltaics with improved performance after their liquid electrolyte dries out makes smart IoT sensors autonomous. Indoor lighting solely powers this technology.
The indoor photovoltaics, combined with copper-based electrolytes, have delivered promising results.
This makes them ideal for harvesting indoor light from fluorescent lamps and LEDs. It then converts it into electricity to power a range of different smart IoT sensors.
Dr Marina Freitag and her team developed the dye-sensitized solar cells (DSCs). They convert up to 34% of visible light into electricity.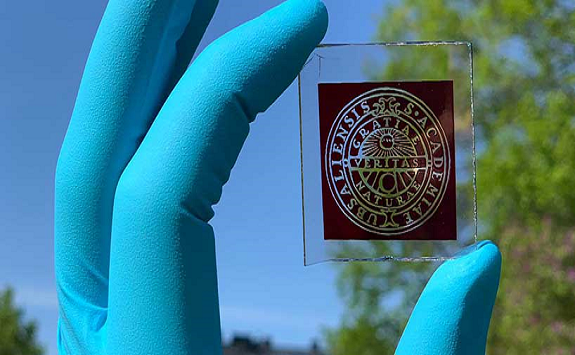 Dr Freitag worked out of the School of Natural and Environmental Sciences. The research helps to revolutionise indoor digital sensing. This technology is suitable for use in:
smart greenhouses
offices
shelves
packages
other smart everyday objects for the internet of things
"By knowing the spectra of these light sources, researchers tune special dyes to absorb indoor light. This is like how leaves absorb light to create sugar. While generating large amounts of energy, these indoor photovoltaics also maintain a high voltage under low light. This is important if you want to power IoT devices", says Dr Freitag.
Researchers have also designed adaptive 'power management' for the solar powered IoT sensors. The researchers call these 'smart zombies'. They also feed from the maximum amount of light available, which makes it very efficient. The solar cells reduce energy consumption, battery waste and improve general living conditions.
In the future, scientists expect indoor solar cells will power billions of IoT devices. These devices will provide anything from environmental information to human-machine and machine-machine communications. These advanced sensors can also enhance the next wave of robotics and autonomous systems.
Dye solar cells are currently the leaders in power conversion efficiency for ambient lighting conditions. They outperform conventional silicon and PV cells made from exotic materials.
"Ambient light harvesters provide a new generation of self-powered and smart IoT devices. A largely untapped energy source powers these devices.
We wanted high efficiency and low-cost with non-toxic materials for indoor photovoltaics. This combination is of paramount importance to IoT sustainability", says Dr Freitag.
Chemical Science, the Royal Society of Chemistry's flagship journal, published this research. It is free to read here and the journal also selected it as a 'Chem Sci Pick'.