Digital Learning
Digital learning is a normal component of the student experience for all on-campus students, and is essential to the delivery of fully-online programmes. Student learning can be supported with:
Video or audio recordings (e.g. short explanations, audio feedback)
Clips, news articles, songs, poems (for discussion, or simply to provide context or interest)
Tests and quizzes embedded in courses to enable students to test their knowledge
Discussion boards with threads relating to certain topics or ideas
Accessing information through online databases, ebooks
Online simulations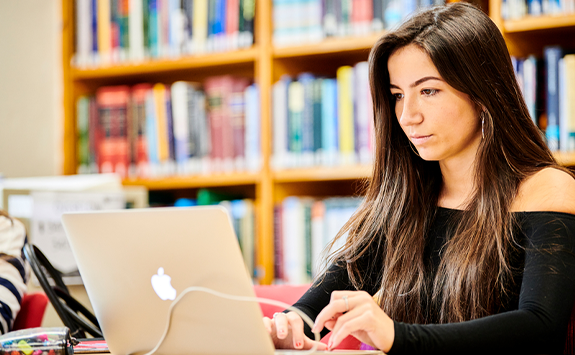 Digital Skills and Capabilities
What makes an effective blend of in-person and online student activity will vary from course to course and will be influenced by your preferred pedagogical approaches and the expectations and norms of your discipline.
The development of students' digital skills and capabilities is, in itself, an important part of our Graduate Framework and will be woven through our curricula.
To find out more about our centrally supported digital learning tools, see our Digital Technology Guides. Alternatively, talk to colleagues in LTDS / FMS TEL to discuss ideas on incorporating digital tools to create engaging learning.