Tools and Applications to support teaching
As an academic, you have a lot of freedom in the choices of tools that you use to support teaching.
We have core tools and software that we support including: Canvas, ReCap, Microsoft 365, Zoom, Ombea, NUMBAS and NU Reflect along with tools like YouTube and Vimeo that are widely used but not formally supported. In addition, there may be discipline-specific software or applications that you pay for or use, perhaps as a free version – examples here would include SurveyMonkey, Videoscribe, Piktochart.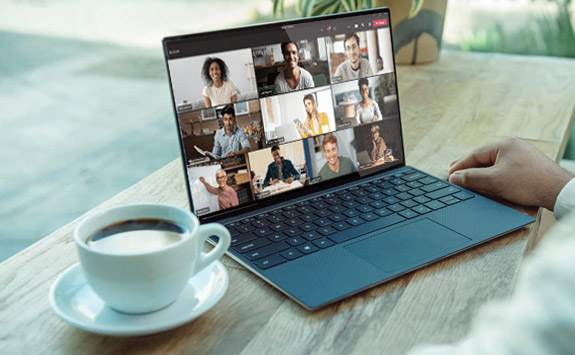 University Supported Applications
The Excel workbook below lists many of the centrally supported applications that are commonly used across subject disciplines in the University. The workbook has a link to support/training resources for these.
Unsupported Applications
We recommend checking if there is a centrally supported application that already meets your needs before investigating new applications.
If you identify a new application that you would like to use with your students, you will need to consider whether it meets our legal obligations.
Data protection law
The key question here is "does the application collect or store or process personal data?". Personal data could be email addresses used to create accounts, names, photos of people. If it does, it will be subject to data protection law, irrespective of whether it is a free or paid-for service. Even if the application doesn't require signup you will need to restrict your use of it to activities that do not involve personal data. For example, the tool Padlet could be used to collect information resources or ideas, but not photographs of the contributors.
If personal data is involved the use of the unsupported application must not be essential to the course; students should be able to access the content elsewhere if they do not wish to engage with unsupported apps.
The software publisher should have a privacy policy that you can examine, and the user agreement should make reference to data protection. Please seek advice before investing (time or money) on software providers who save data outside the EU. Following recent rulings from the European Court of Justice, it is highly likely that US providers that had previously operated under Privacy Shield will now no longer comply with EU data protection legislation.
Accessibility
Our commitment to equality, diversity and inclusivity is embedded in our University Education Strategy. Universities need to comply with the Equality Act, placing on us requirements to avoid discrimination on grounds of disability, to make reasonable adjustments and also to demonstrate how we are proactively including students with disabilities. Hence, if we are recommending that students need to use prescribed applications we have a duty to ensure that these tools are accessible to students with disabilities and long term health conditions. To check this look for an accessibility statement, documented keyboard shortcuts or contact the publisher.
Learning Load and Future Availability
Apps that encourage free use now could easily become subscription services, run with reduced functionality, cease to trade or become advertisement heavy in the future. Any of these could make it impossible to work with the software in the future. We also need to be conscious of the learning load for students (and staff) – a degree of standardisation of application use across a programme will help everyone.
Who can provide advice?
Data protection and software accessibility are specialist areas. For initial guidance, advice on what tools are available and in use in the University get in touch with:
Data protection/GDPR
Software Accessibility
Software for Student Coursework
Student coursework may be reliant on access to specialist software applications that students would normally access in computer clusters.
Check the following NUIT pages for information on applications available to students.
Virtual Clusters using Windows Virtual Desktop and Azure Labs
NUIT are offering support for creating and managing virtual computing labs/clusters using a combination of Windows Virtual Desktop and Azure Labs licence. These make it possible to access specialist software and participate in lab sessions from any device.
For more information see:
Please complete NUIT's form to request assistance on virtual computing labs.