Vice-Chancellor's Education Excellence Awards
The VC's Awards reward those individuals who make a marked impact on enhancing the student learning experience.
About the awards
The Vice-Chancellor's Education Excellence Awards aim to raise the status of education at Newcastle University by rewarding individuals and teams who have made a marked impact on the student educational experience.
Please note: the VC Education Excellence Awards programme for 2022-23 is now closed and winners will be announced shortly. The programme will reopen for 2023-24 applications in January 2024.
Categories and eligibility
The award is open to all members of staff at Newcastle University, NUIS and NUMed whose work enhances the student educational experience. In addition, applications are welcome from staff of associated employers with direct and substantive involvement in the delivery of the student experience at Newcastle (e.g. staff of INTO). Groups of colleagues who work closely together are invited to apply for the team award.
Up to 5 awards of £3000 will be made across the following two categories:
Category One: Individual Award
Individual members of staff (academic or professional) whose contribution to education at Newcastle University is exceptional.
Category Two: Team Award
Teams of staff (either academic or professional services staff, or teams consisting of both) whose contribution to education at Newcastle University is exceptional.
Dr Carys Watts, Senior Lecturer, School of Biomedical, Nutritional and Sport Sciences
Dr Watts received her award in recognition of:
Her sustained, and much valued, record of achievement and dedication to student learning and support.
Excellent work on the Support to Study, Virtual Exchange and Study Abroad initiatives.
Her collegiality and passion for teaching.
Carys commented:
"I am delighted to receive this award and to be recognised for progressing student mobility, co-creativity and enterprise activities.
Working with some incredible colleagues and teaching a diverse student community keeps me motivated, reflective and innovative in my approach to education."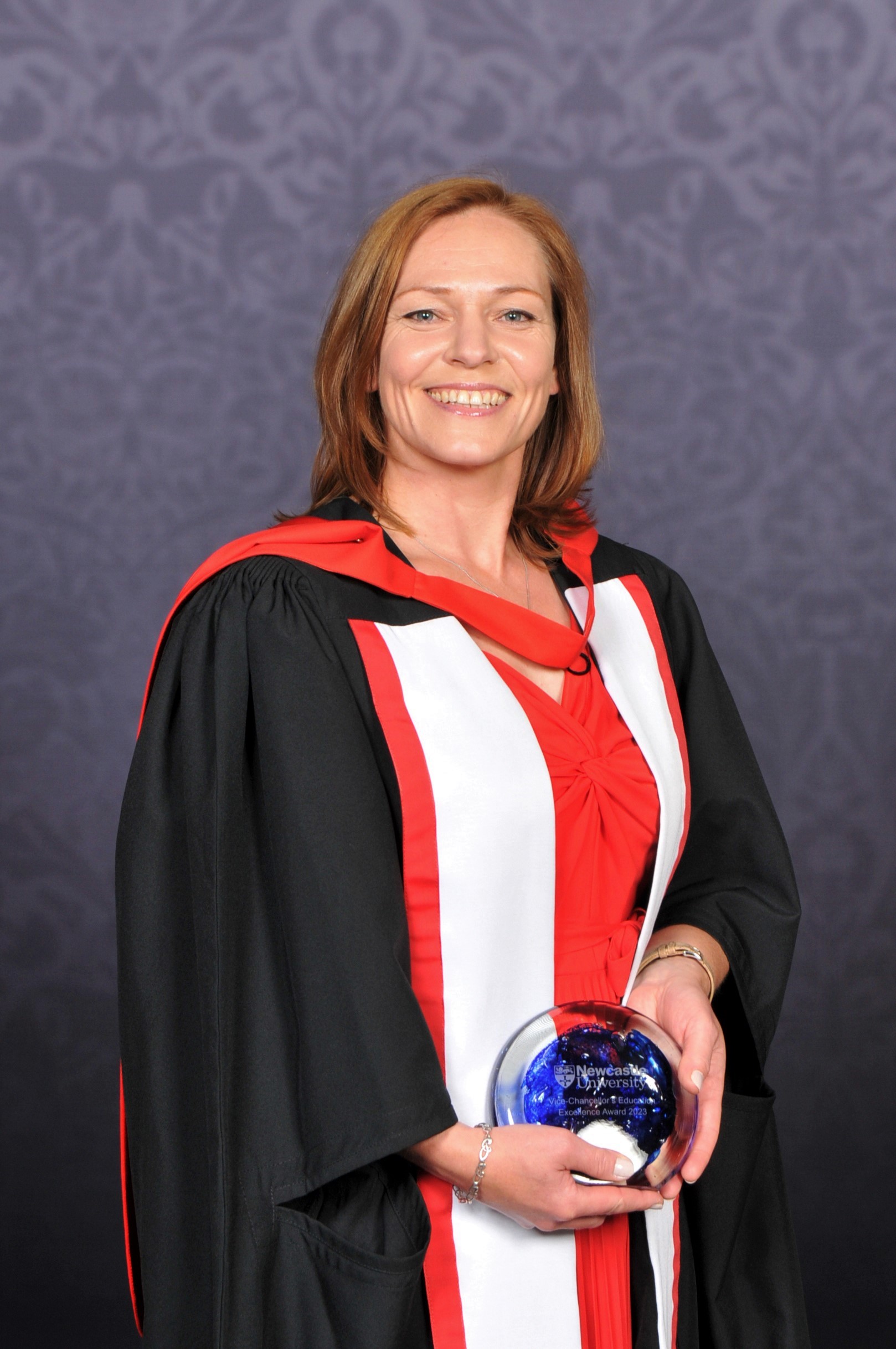 Rosalind Beaumont, Senior Lecturer, Education & Research Development, School X
Rosalind receives her award in recognition of:
Her record of innovation and creativity in support of student learning and staff development, both within her School and Faculty and more widely across the University.
Her teaching excellence and dedication to sustainability, which was praised by the panel.
Support and contributions to the University's Professional Standards Framework scheme.
Rosalind remarked:
"It's an honour to be recognised by my peers for my work with both students and staff in different educational contexts at Newcastle over the last 15+ years.
I'm here through a lot of determination, luck, and the countless conversations with colleagues and students which have helped shape me into the educator and colleague I am today.
Thank you to all of you who have been part of my development so far – there's always more to do, so let's get on with it!"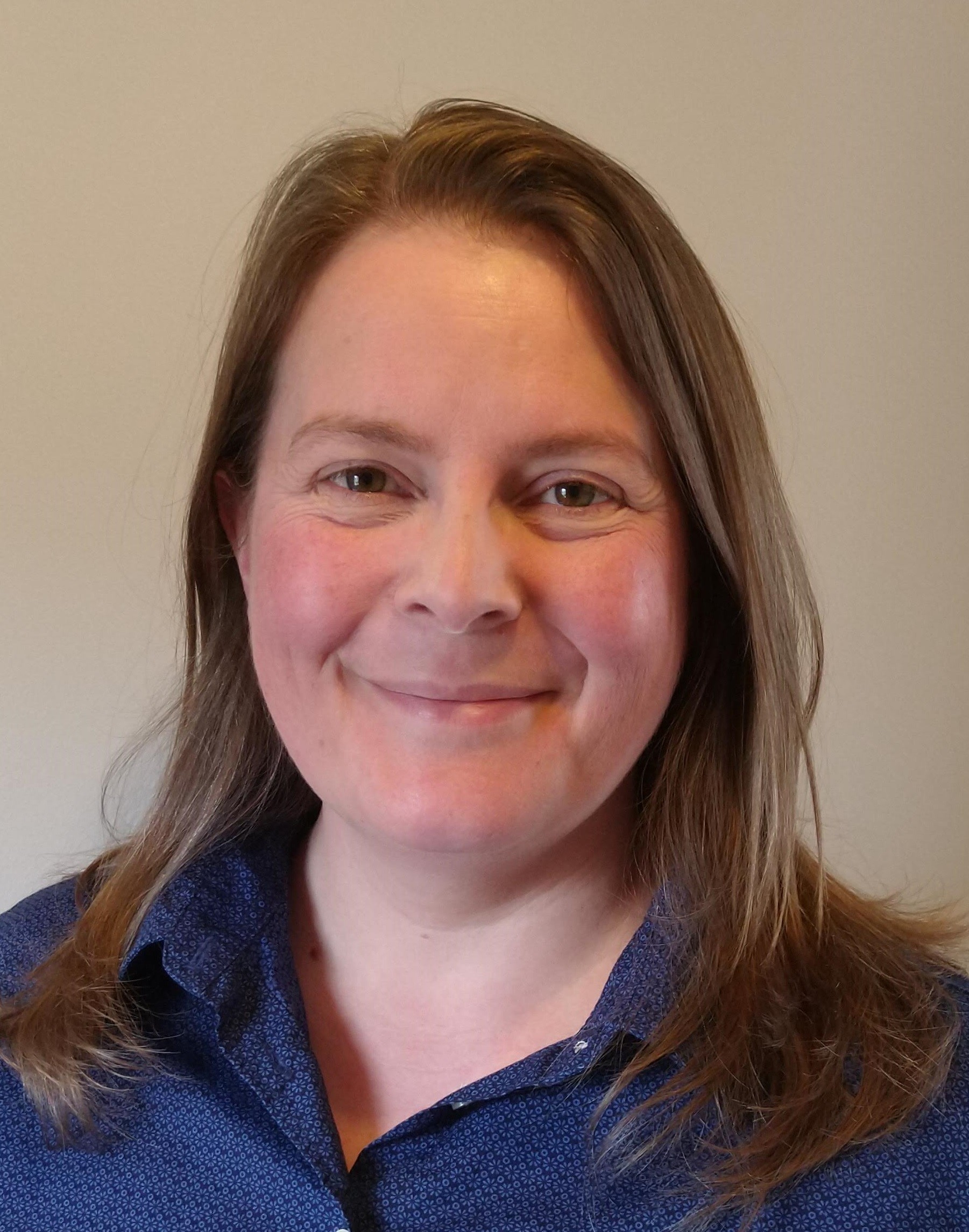 Previous Winners
2022
2021

Dr Joanna Matthan, School of Dental Sciences
Dr Stephanie Holton, School of History, Classics and Archaeology
The NU Anatomy Team, Faculty of Medical Sciences (Team)
The Psychology EDI Team, Faculty of Medical Sciences (Team)

Dr Vanessa Armstrong, School of Biomedical, Nutritional and Sports Sciences
Dr Stacy Gillis, Senior Lecturer in Twentieth Century Literature & Culture, School of English Literature, Language and Linguistics
Combined Honours Centre, Faculty of Humanities and Social Sciences (Team)
Patient Pathways, Graduate School, Faculty of Medical Sciences (Team)

2020
2019

Due to the Covid-19 crisis, the VC's Education Excellence Awards did not take place in 2020.

Dr Phil Ansell, School of Mathematics, Statistics, and Physics
Dr Kirsten MacLeod, School of English Language, Literature and Linguistics
Dr Luisa Wakeling, School of Dental Sciences
E-Learning Unit, School of Maths, Stats, and Physics (Team)
Specialist Learning Team, Student Health and Wellbeing Service (Team)

2018
2017

Dr Alison Graham, School of Natural and Environmental Sciences
Dr Patrick Rosenkranz, School of Psychology
Dr Simon Tate, School of Geography, Politics and Sociology
School of Biomedical Sciences Professional Services Team

Dr Sara Marsham
Ms Louise Campbell (Professional Staff Award)

2016
2015

Dr Clare Guilding
Dr J C Penet

No awards were made in 2015.

2014
2013

Dr Lindsay Marshall, School of Computing Sciences
Dr Sue Thorpe, School of Psychology
Dr Alison Tyson-Capper, Institute of Cellular Medicine
Dr Christie Harner, SAgE Faculty Office (Professional Staff Award)

Dr Alison Dunn, Newcastle Law School, HaSS
Dr James Field, School of Dental Sciences, FMS
Dr Patricia Oliart, School of Modern Languages, HaSS
Ms Katie Wray, SAgE Faculty Office (Societal Challenge Award)
Ms Sandy Alden, Student Wellbeing (Professional Staff Award)

2012
2011

Dr Debra Bevitt, Senior Lecturer, Biomedical Sciences
Dr Jean Hall, Lecturer, Civil Engineering & Geosciences
Dr Venda Pollock, Senior Lecturer in Art History, Arts and Cultures

Dr Peter Hopkins, Reader in Social & Political Geography, Geography, Politics & Sociology
Professor John Kirby, Professor of Immunobiology, Institute of Cellular Medicine and Faculty Postgraduate Tutor
Dr Jane Webster, Senior Lecturer in Historical Archaeology, Historical Studies
Dr Sue Haile, University Sustainability Advisor, Chemical Eng & Advanced Materials (Societal Challenge Award)

2010

Dr Jarka Glassey, Senior Lecturer, Chemical Engineering and Advanced Materials
Dr Tom Joyce, Senior Lecturer, Mechanical and Systems Engineering
Dr Franck Michel, Lecturer in French, School of Modern Languages
Professor Julia Newton, Clinical Professor of Ageing and Medicine, Institute for Ageing and Health (Societal Challenge Award)