Global voices ask for policy and structural change to allow women entrepreneurs to thrive
7 December 2022
Global and local voices
The hybrid event was organised by Gender and Entrepreneurship North East (GENE), an initiative that advances gender and other categories of social difference in entrepreneurship. It welcomed a global listening panel and keynote speakers, as well as regional facilitators and attracted speakers and attendees from 39 countries.
Dr Nicola Patterson, Senior Lecturer at Newcastle University Business School and Co-Chair of GENE, co-chaired the event and said: "It was a privilege to host a global event that was inclusive and interactive to talk about issues for women's entrepreneurship at a systemic level. It is a wicked issue that needs attention so creating the opportunity for people across the globe to collaborate and share issues relating to policy, principles and practice is so important. We hope this is just the beginning and sparks more global conversations."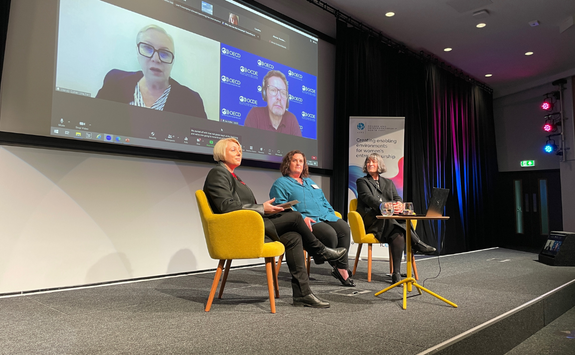 A global issue
During a session facilitated by Dr Margo Thomas, Founder and CEO of the Women's Economic Imperative and member of Newcastle University Business School's International Advisory Board, each of our keynote speakers provided insights into businesses and initiatives they have established. They discussed the challenges they face and offered solutions to allow women in the entrepreneurial space to develop and grow their businesses. Keynote speakers included:
Monica Musonda, Founder and Chief Executive Officer of Java Foods, Zambia

Suki Iyer, Board Member of Sampark Foundation, India

Thalia Simich,

Director of Strategic Partnerships and Sustainability at Ligas Femeninas, Peru

Michael Wamaya, Founder and Dance Instructor at Project Elimu, Kenya
It was evident from the keynote speakers' insights that the lack of funding, resources and support from women entrepreneurs is a global issue.
Following the keynotes, attendees moved into break-out groups to discuss their experiences, reflections and possible solutions to the issues raised by the keynotes in their own contexts. To close the event, a hybrid listening panel of regional experts came together to consider the themes the event discussion had drawn on. A handful of themes raised by the panel included:
how bias and gender are baked into the entire ecosystem therefore entrepreneurship programmes are more geared towards men
the need to create spaces, resources, access to funding and knowledge for women
better regulation and policy will help micro businesses and entrepreneurs
the importance of career education for young people so they are aware of the importance of leadership at an early age
There is more that can be done. There needs to be more innovation in the policies, provide better incentives and further understand the problems that women have in the entrepreneurial space.
Arlen Pettitt, Marketing Communications Specialist at Turnitin and Author of Wor Room - the North East Policy Newsletter, attended the event. He said: "The GENE event did a great job of bringing international perspectives on women-led business and entrepreneurship to the North East. I was struck by how the keynote panel - with speakers from around the world - hit on the same issues we face in this region: finding the right support, access to finance, and confidence to succeed.
"It was also brilliant to hear, as a man in a room discussing these issues, how often the role of men as positive allies came up, showing we've all got lots of work to do."
Dinah Bennett OBE was another event Co-Chair. Dinah is the Director of International Consultants for Entrepreneurship and Enterprise and is Co-Chair of GENE.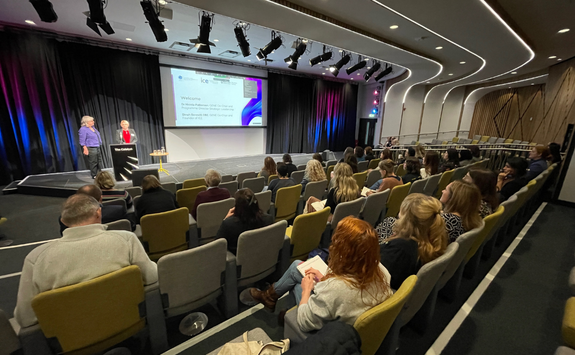 Dinah, an active and prominent figure in the entrepreneurship space, commented on the event: "This was a great opportunity to share experiences of how to tackle gender bias in policies and practices, to create a more inclusive and sustainable ecosystem for all those involved in entrepreneurship. Action across all policy dimensions is required, from education, social protection and labour markets, to property rights, governance and infrastructure. I look forward to continuing these conversations with those present and collaborating for systemic change."
Join the conversation
If you would like to join the conversation, you can follow GENE on social media.