OMBEA - Student Response System
Student Response Systems allow you to poll student's responses in a lecture or seminar, giving you immediate feedback on your teaching or allowing you to gauge responses to a question or an idea.
You could use it to:
check that students have understood a concept or idea
facilitate groupwork
poll responses to a certain issue
create charts and graphs to show opinion within the group
The current centrally supported system at the University is OMBEA and the software is installed in all centrally-supported teaching rooms and works with PowerPoint enabling staff to use it in lectures and seminars.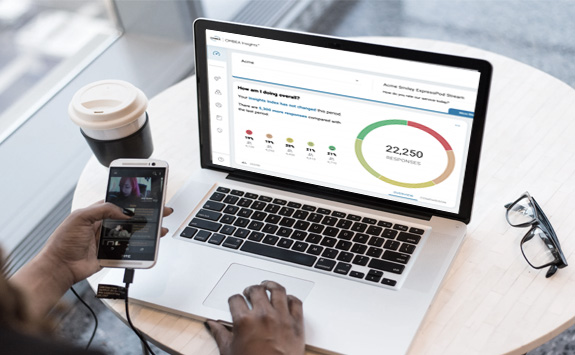 OMBEA at Newcastle University
OMBEA integrates with PowerPoint and unlike the traditional 'clickers' gives presenters more question type options and allows the audience to easily submit responses using laptops, tablets and smartphones.
Question types include:
multiple-choice
alphanumeric
multiple response
essay
A basic user guide has been developed to support staff who are using OMBEA.
To be added to the University licence please submit a Service Desk ticket to request OMBEA.