Research Theme: Multiscale Material Testing and Characterisation
We conduct a wide range of multiscale testing and observation work. We apply and develop technologies at various scales, from microscopic to full-scale field tests.
Our state-of-the-art multiscale testing covers a broad areas of expertise:
from newly-developed bio-material characterisations
to large-scale testing of rehabilitated structural members with innovative materials
Our work includes the development of test apparatus for a range of purposes, including:
characterisation and analysis of structural textiles and polymeric composites
measurement of thermal conductivity of soils and testing
determination of pore pressures in glacial tills
We develop electrokinetic geosynthetics for applications in the field of waste dewatering. This ranges from sewage to tunnelling waste, in both laboratory-scale experiments and field trials.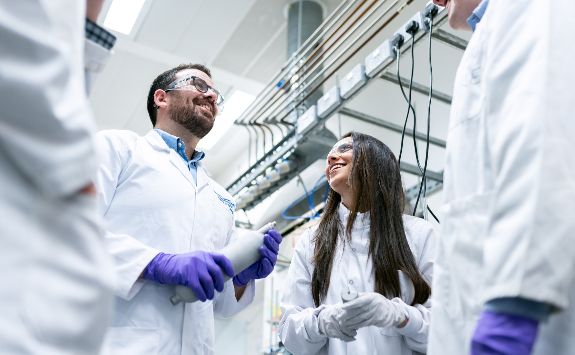 We investigate development of living materials. These use engineered bacteria to sense pressure increases and respond by producing bio-cement. They could be used as a responsive soil improvement method which strengthens the ground when loaded.

We carry out further full-scale testing and validation from site data in the:
study of the effects of climate change on slope stability
study of fabric, textile and composite structures
assessment of Green Infrastructure and Sustainable Drainage Systems
assessment of structural performance design qualification from field observation of extreme events