National Centres
We are creating a Centre for Electrical Transport, placing ourselves at the heart of the Stephenson Centre.
Sorry, you need JavaScript to view this video
The Advanced Propulsion Centre UK (APC) aims to position the UK as a centre of excellence for low carbon propulsion development and production. The APC team brings together and supports those who have good ideas in the form of innovative technologies with those who can bring them to market as products.
As the Electric Machines Spoke, we act as the focal point for electric machines development in the automotive sector. We are bringing together the academic and industrial communities in order to set the agenda for future collaborative research.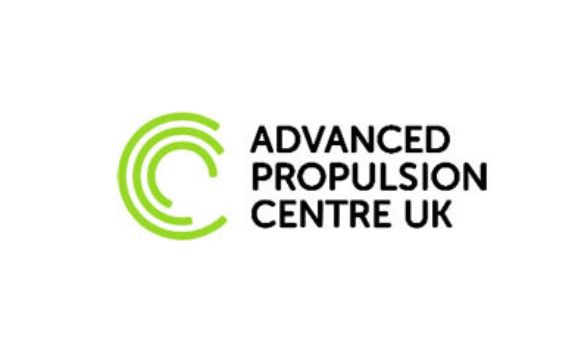 The Advanced Propulsion Centre (APC) consists of six Spoke communities:
Newcastle University for Electric Machines
University of Nottingham for Power Electronics
University of Warwick for Electrical Energy
Loughborough University for Digital Engineering & Test
University of Brighton for ICE Thermal Efficiency
University of Bath for ICE System Efficiency
The Spokes network identifies the next generation of researchers and industrialists in the UK. The aim is to encourage collaboration and engagement with the automotive industry. The Spokes work also includes helping junior researchers into collaborative projects and working with industrial partners to ensure apprentices are trained to manufacture future technologies.
The Electric Machines Spoke acts as the focal point for electric machines development in the UK automotive sector. The Spoke brings together the academic and industrial communities and set the agenda for future collaborative research.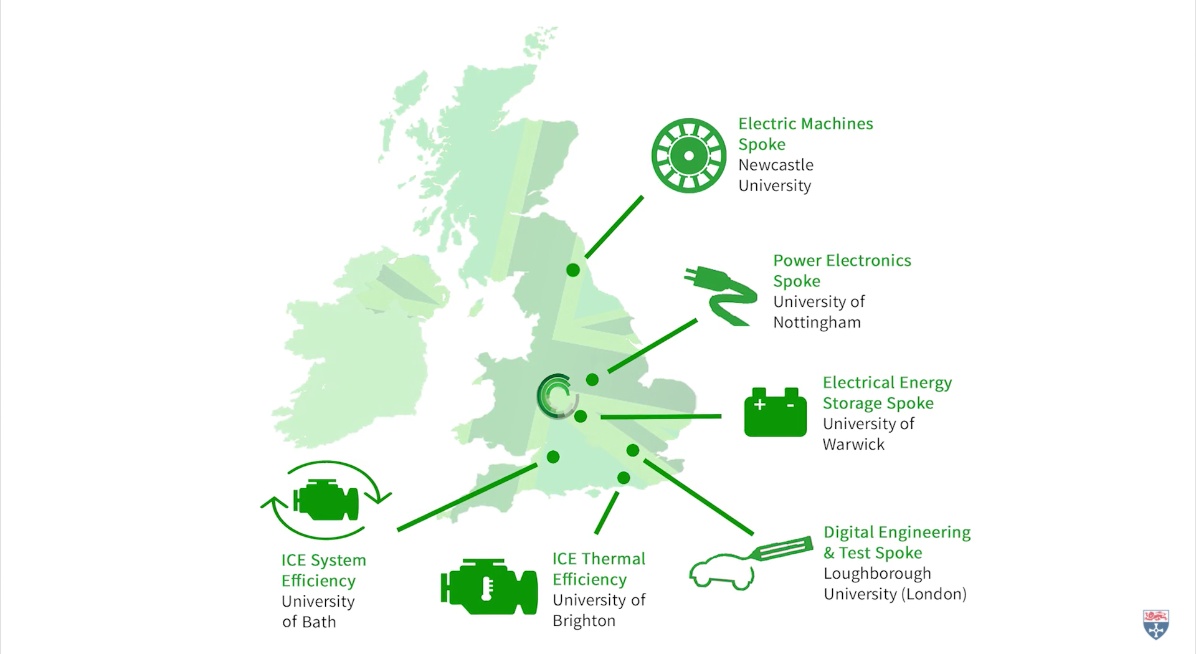 The Spoke Network aims to build collaborations that focus on transforming research into products. 'Open to all' the Spokes will include research and industrial representatives from the materials, manufacturing, design and simulation, testing and vehicle integration.
The aims of these Spoke communities include:
Taking the key research from the academic community and identifying opportunities for embedding the outcomes into future low carbon technologies
Establishing key industry challenges and translating them into fundamental and applied research programmes for the broader academic community
Bring together the whole of the Supply Chain to establish 'end to end' solutions and routes to production
The Spoke is for everyone involved in the development of electrical machines for the automotive industry, including:
materials research
electromagnetics
mechanical design of high speed rotating machines
software tools
manufacturing
test and more
For more information on our work in Electrical Machines, visit the APC Spoke Network.
Contact Us
Dr James Widmer
APC Electric Machines Spoke
School of Engineering
Merz Court
Newcastle University
Newcastle upon Tyne
NE1 7RU, UK
Gilly Durkin
APC Electric Machines Spoke Coordinator
Hybrid electric aircraft
Hybrid electric aircraft generate electrical power by prime movers (usually gas-turbines) driving alternators. This power is then distributed across the aircraft and used to power a large number of small fans. This approach allows for much more flexible and efficient aircraft design.
Airbus has recently announced significant new developments, in collaboration with Siemens.
Tom Enders, CEO of Airbus, stated:
Electric and electric-hybrid flight represent some of the biggest industrial challenges of our time, aiming at zero-emissions aviation.
Some of our research projects
advanced motor designs for hybrid aircraft
superconducting power networks
medium voltage power networks
Feasibility study on a large aircraft using tail mounted BLI (boundary layer ingestion) systems
PhD research opportunities
A wide range of opportunities are available for PhD studies. These include specialised electrical machines and power systems for aerospace applications. For further information, email Peter Malkin.
Funding
Newcastle University has received funding to support the Aerospace Technology Institute (ATI) Strategy.
EPSRC/ATI Institutional Support Grant
We were awarded funding in July 2016. The funding enabled us to create a wide community of researchers across the UK. We are working together to decrease aircraft emissions.
The ATI Advanced Systems Strategy focuses on electric power for More Electric and Hybrid Electric aircraft.
We focus on two main aspects of the ATI strategy.
Smart, connected More Electric Aircraft (MEA)
We are developing advanced systems technologies for More Electric aircraft. These will provide high-value opportunities in current and future aircraft.
Future propulsion concepts
We are investigating the potential of large scale hybrid turbo-electric propulsion system. Our research includes electrical and integration aspects.
Motors
Current aerospace engines need to become more efficient to continue industry growth. Electric motors need to improve power density and efficiency for successful use in hybrid aerospace applications.
We are designing a novel electric motor to power tail-mounted fans on an aircraft. The fans mounted on the tail take advantage of the boundary layer interface (BLI) around the aircraft. Flight efficiency increases by accelerating this layer.
This will be a significant step towards a superconducting system. The work is in collaboration with the Universities of Manchester, Nottingham and Bristol. Two external consultants are also involved.
Power networks
Use of superconductors in aircraft power networks provide a significant weight reduction. Reducing weight provides direct savings in fuel. This, in turn, reduces operating costs. Hence, the electric solution is not driven by cost if it can provide power density improvements.
The project will design a superconducting electric power system (SEPS) for aircraft operation. SEPS have true zero DC resistance, so basic modelling techniques cannot be used. We will address issues such as current distribution and switching.
We are working in collaboration with:
University of Manchester
University of Bath
We expect the project to be viable by 2035.
Medium Voltage
Medium Voltage is a growing field within the industry. It allows the design of systems with enough power density for small regional aircraft.
We are studying the impact of moving to higher voltage aircraft systems. Our areas of study include:
violate level across the system
maximum field stresses at altitude
We will also need to design insulation options and new types of fault management. These will meet the identified power density requirements.
We are working in collaboration with:
University of Manchester
University of Strathclyde
Feasibility Study
This group is based at Cranfield, Bedford. The group will find the feasibility of mounting electric fans to the tail of a large aircraft. The fans will be used to reduce the fuselage frictional drag through the BLI effect.
The objective is to:
estimate the total power required
design an outline design for the fans and motors system
develop the optimum system for mounting fans on the aircraft
Beyond this project, the results will move towards applying the motors to a Boeing 737-400.
We are working in collaboration with:
Cranfield University
University of Cambridge
National Centre for Energy Systems Integration
The £20m EPSRC National Centre for Energy Systems Integration (CESI) is primarily funded by the Engineering and Physical Sciences Research Council (EPSRC) and Siemens. The balance of funding comes from industry and academic partners.
The Centre brings together energy experts from around the world to help unravel the energy network and understand future supply and demand.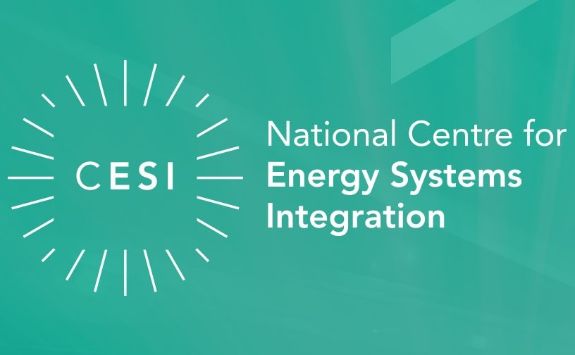 Power Electronics
Funded by the UK Research Council, this project has a total value of £23m. There are four themes:
Integrated drives: led by Newcastle
Use of fast switching devices
Increased reliability
High temperature operation
Click the following link to find out more about Power Electronics.