Research Group: Sustainable Shipping & Marine Engineering
Our research group uniquely combines diverse expertise. Our team includes marine engineers and experts in maritime business and logistics. We are reducing pollution and energy demand from shipping. We are contributing to a sustainable marine energy infrastructure. We explore marine technology in developing nations and marine autonomy. Our work increases the financial competitiveness of shipping.
We tackle the challenge of transition to a low carbon, low environmental impact future. We address social, economic, technical and environmental issues related to marine transport. Such issues are both critical and complex.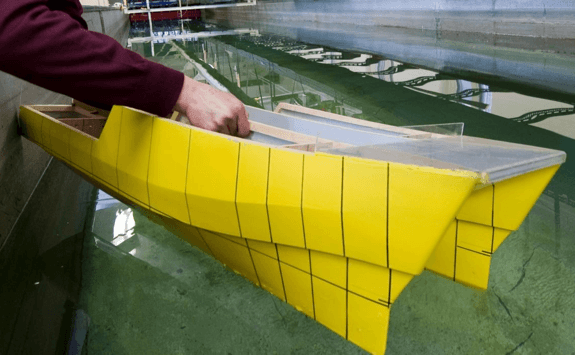 Airborne pollution from shipping
Our research reduces carbon dioxide production through energy management and alternative fuels. It considers mitigating technologies. We simulate alternative operational scenarios to reduce harmful airborne pollution.
Our research informs incentive schemes. It drives policy development to ensure environmentally conscientious shipping.
Maritime business, logistics and economics
Our research has a focus on the interface between shipping and the wider systems within which shipping operates. Areas of expertise include:
port economics
ports and intermodality
competitiveness and regulation of shipbuilding and ship repair
indices and connectivity in global logistics
smart shipping and sustainability
Ballast water and invasive species
The Ballast Water Convention entered into force on 8 September 2017. Ships must now manage their ballast water. They must remove or render harmless aquatic organisms and pathogens to the receiving environment.
Our areas of interest include:
modelling and assessment of treatment systems
effective sampling regimes
representative sampling and compliance with the Convention and US Coast Guard requirements
Sustainable development of small craft
Our marine technology research covers a variety of small craft. In particular, we focus on fishing vessels and lifeboats.
We use numerical modelling linked with model and full-scale tests. We explore motion responses and calculate the largest structural loads experienced by lifeboats. Our research informs the design and safe operation of all-weather lifeboats.
We have great expertise in the sustainable design and operation of small, low technology fisheries vessels. Our research in developing countries supports the implementation of sustainable development strategies. Hundreds of thousands of craft around the world could result in a major global impact.