Marine, Offshore and Subsea Technology Research
The Marine, Offshore and Subsea Technology (MOST) group is an international leader in research.
We are solving global grand challenges in marine technology. Our research supports sustaining a zero-emission international shipping industry. We explore extracting energy from marine sources. We ensure that this energy is environmentally benign. We develop innovative smart, digital and autonomous maritime systems.
Our group has a broad base of expertise. We come from a wide range of engineering and scientific backgrounds. The group includes naval architects, marine engineers, mathematicians, electrical engineers and physicists.
We work closely with industry, government and non-government organisations. We belong to a variety of expert committees and learned societies. These networks maximise the impact and real-world applicability of our research.
We have a suite of world-leading experimental facilities which includes our cavitation tunnel, propulsion lab and hydrodynamics facilities. Further information about these can be found here.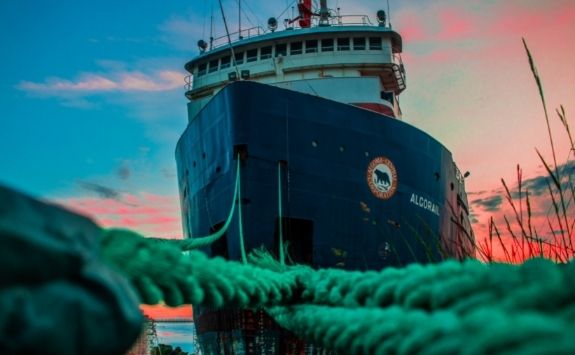 Impact
Cutting edge research in our group has academic, societal, industrial and political impacts nationally and internationally. Our academics are members of and hence contribute to internationally recognised marine communities, including but not limited to the following:
International Towing Tank Conference (ITTC)
International Ship and Offshore Structures Congress (ISSC)
Royal Institution of Naval Architects (RINA)
Institute of Marine Engineering, Science & Technology (IMarEST)
Society of Underwater Technology (SUT)
An example of our current impact work is on Fuel, Performance and Energy Management for Global Shipping.
Our advances in non-physical measurements and data analytics for fuel, performance and energy management systems have been incorporated into the 'state of the art' modularised Fuel, Performance and Energy Management product: enginei, developed with Royston Diesel Power.
This has led to a reduction in fuel consumption for vessles using enginei of between 3 and 10% without affecting vessels operations. And, embedding an innovative design capability within Royston Diesel Power has enabled a step change in their business, moving the company capabilities' from repair and maintenance to 'intelligence selling'.
Our facilities
Our staff research interests are complemented by extensive world-class research and teaching facilities. Click here to find out more.