Key Industries
We work with many leading automotive companies and supply chains.
Automotive
We are heavily involved in the Advanced Propulsion Centre. We hold a number of innovate_UK projects. Batteries, drives, traction motors and accessory motors are just some of the areas in which we have a proven track record.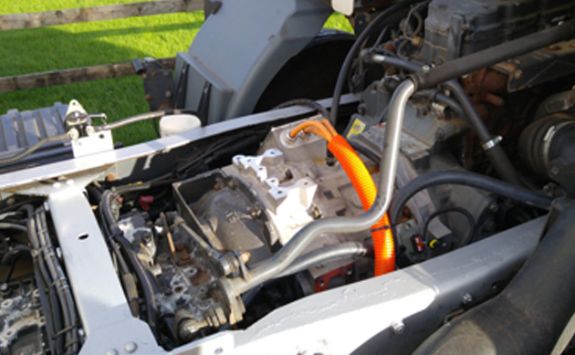 Eliminating rare earth magnets
We have developed the world's highest torque and power density ferrite traction motor:
Materials: £1/kW compared to £3/kW for state-of-the-art
Integrated in JLR Concept E car
Contact
48V SRM Hybrid Electric Drive Train
The Town and Country 48V (TC48) is an integrated drive solution for a mild hybrid electric vehicle. It provides all-electric propulsion in an urban environment, and a power boost on the open highway. Innovative electromagnetic design achieves a high power density machine. Intelligent thermal design makes it realisable.
The machine, converter, and controller is integrated into a single, compact package with common cooling. This makes it an attractive solution for retrofit or OEMs (Original Equipment Manufacturers).
The machine's low voltage (48V) bus reduces insulation cost and improves safety. As a low-cost retrofittable package, it is an attractive solution for fleet operators. As a switched reluctance machine, there is no permanent magnet material.
The integrated motor/power electronics/control package provides maximum efficiency.
The feasibility of high-volume manufacture and assembly strengthens the exploitation case.
Contact
In Wheel Motors
In-wheel motors can provide a direct drive transmission system.
The motor is mounted directly in the wheel, so gears, drive shafts and differentials are all eliminated. This reduction in rotating parts can contribute to an increase in reliability. The removal of other components gives overall efficiency, weight and complexity gains. Control uses:
true torque vectoring at each wheel
electronic differential
traction control
more efficient regeneration braking
These features are inherent and usually software controlled.
Integrating the motor and inverter into the wheel frees up extra space in the vehicle, which can then be used in other ways.
Contact
Partner
Aerospace
Aerospace relies increasingly on electrical, rather than purely mechanical, systems. These systems should also deliver improved performance.
We are working with companies such as Rolls Royce and Safran power. We are looking at generators and actuators for applications throughout an aircraft. Applications are both safety and non-safety critical.
We have strong track record in fault tolerant design. We are involved in pioneering solar plane projects. We also hold a strategic role within the Aerospace Technology Institute.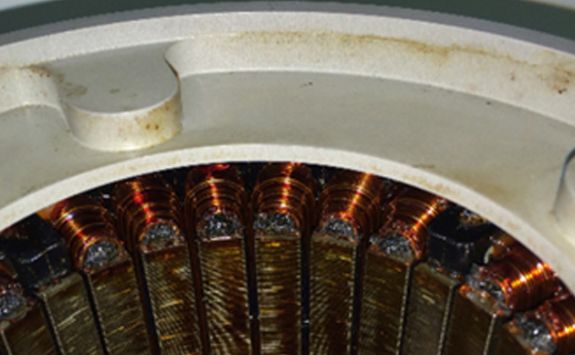 Hybrid electric aircraft
Hybrid electric aircraft generate electrical power by prime movers (usually gas-turbines) driving alternators. This power is then distributed across the aircraft and used to power a large number of small fans. This approach allows for much more flexible and efficient aircraft design.
We are working on the design of a rim driven propulsion unit in collaboration with the ATI and Manchester University.