Research Group: Geospatial Engineering
Cutting edge research and innovative teaching across science and engineering.
Geospatial engineering is the study of the collection, analysis and interpretation of data relating to the earth's surface. Our work has many applications across science and engineering.
We carry out internationally leading research and teaching on all aspects of:
Spatial analytics
Geographic data science
Earth observation
Geospatial measurement science
Geospatial modelling
Geographic visualisation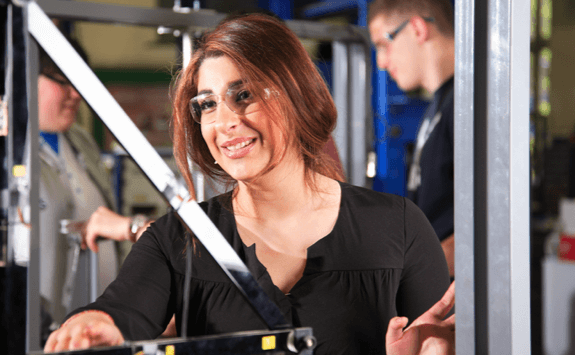 Research
We have over 60 years of experience in the field of geospatial sciences since we first offered a Joint Honours degree in Surveying in 1967. We previously operated under the names of Surveying and later Geomatics, before changing to Geospatial Engineering in 2019.
Our research informs our highly-rated specialist BEng, BSc and PhD degree programmes, where we educate the next generation of geospatial professionals. We enjoy excellent collaborative links with industry in both research and teaching. Our graduates are highly sought by employers.
We also lead the Newcastle Urban Observatory - the largest set of publicly-available real-time urban data in the UK, as part of UKCRIC. We are also part of:
the Innovate UK Satellite Applications Catapult NE centre of excellence
Our research spans a broad spectrum of cutting-edge technology development and applications. From the wilds of the Antarctic and oceans to the bustle of modern cities. It has a societal impact across science and engineering.
Our research falls under three themes:
Geospatial Data Analysis and Modelling (GDAM)
Earth Observation (NeoLAB)
Geodesy
Geospatial Data Analytics and Modelling
We develop the data science and visualisation tools behind all analysis of location-based data.
Our research is both developmental and applied. We focus on the acquisition, analysis, simulation and visualisation of complex geospatial systems. Our research leads to better informed decision making and policy.
We have particular strengths in:
environmental sensor networks and Spatial Internet of Things (IoT)
large scale geospatial database architectures
real-time geospatial data analytics and multi-scale spatial modelling
visualisation of dynamic spatial datasets
Database systems
We have developed outstanding spatial database architecture. This underpins the storage and management of real-time data feeds from sensor networks. We created the world-leading database NISMOD-DB++ for coupled interdependent infrastructure modelling.
Dynamic visualisation
Our expertise includes the visualisation of real-time flows and movements over spatial networks. We excel in the visualisation of BIM (Building Information Modelling). Our work on Digital Twins, from the building to the city scale, is cutting-edge.
Our researchers have developed STRAIN. This is a generic framework for the dynamic visualisation of complex spatial simulation models.
Earth Observation (NEOLab)
The Newcastle Earth Observation Laboratory develops innovative techniques in data capture. As part of this, we also investigate the methodological development and application of these data sources. Some of the techniques we use include:
UAV imagery
photogrammetry
laser scanning
synthetic aperture radar
satellite image analysis
Earth Observation research focuses on data about the Earth's systems. We use this data to assess the status of, or track changes in, the natural and built environments. Application areas include civil engineering, precision agriculture, natural resource management, cultural heritage and geohazards.
We use the latest remote sensing technologies, such as:
satellite imaging
airborne digital sensors
unmanned aerial vehicles
mobile mapping systems
advanced ground-based instrumentation
These technologies provide detailed geometric and radiometric data at many spatio-temporal scales. Thus, we have unique insights into the Earth's physical, biological and engineered systems.
Our activities include:
sensor calibration and validation
advanced approaches to measurement and monitoring
novel algorithms for integrating multi-sensor data and assessment of new technologies
Geodesy
Geodesy is the precise measurement and analysis of:
the Earth's changing shape and gravity field
large-scale natural features and infrastructure
We refine the methods and application of high-precision GNSS methodologies. This provides us with a better understanding of the dynamics of the changing environment around us.
Teaching
Taught Programmes
Our Geospatial Engineering Undergraduate Programmes equip students with the professional skills they need to succeed while exposing them to real-world experiences. Our students are in demand from industry for their skills and expertise in geospatial sciences.
Industry links, partnerships and impact
We work with partners from across the world on research programmes and education. Our partners come from a diverse range of organisations. This spans from academia to global leaders in industry and government. These collaborations enable us to:
undertake our world-leading research
maximise impact
deliver cutting-edge teaching programmes
We are always interested in developing new connections with collaborators and partners. Get in touch if you are interested in exploring with us. Our links with industry include:
Join us
Doctoral training
We have a large cohort of PhD students funded through various means. We welcome any interest from potential applicants and encourage you to liaise with an appropriate member of academic staff. We will always offer support and guidance on funding opportunities and research areas.
A key part of our PhD research training programme is our leadership of the EPSRC Centre for Doctoral Training in Geospatial Systems. We are also part of the NERC IAPETUS and ONEPlanet doctoral training partnerships. We have opportunities for applicants through these:
If interested, or you would like to know more, please get in touch with us.