Intelligent Sensing and Communications
We focus on a broad range of communications, sensors and signal processing.
Our research
The Intelligent Sensing and Communications (ISC) group was first established in 1989. Our research explores the whole spectrum of communications and digital signal processing. This includes:
underpinning theories
applications involving interdisciplinary scientific collaborations
close interactions with industry-leading
appreciation of emerging technological trends and bottleneck problems
The ISC research comprises two intertwined strands:
Intelligent Sensing for limb prosthetics, biometrics, ultrasound imaging and non-destructive testing (NDT) and
Communications, including wireless and underwater acoustic communications.
We provide our students with world-class engineering education. We deliver the highest standards through our BEng, MEng, MSc and PhD programmes.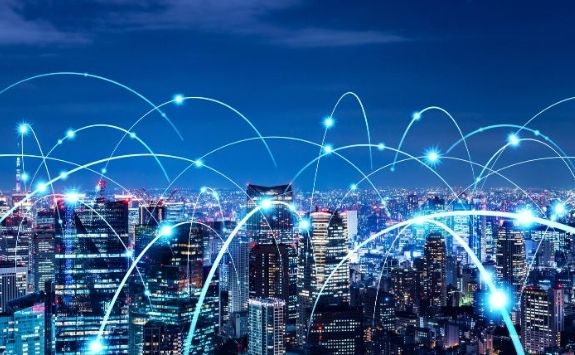 Areas of research
Our expertise is wide-ranging. We work across many disciplines. We develop solutions for current and future communications, sensors and signal processing systems.
Our research themes include:
mobile wireless communications
green communications and energy harvesting
underwater acoustics and communications
encryption, biometrics and security
Internet of Things (IoT)
biomedical engineering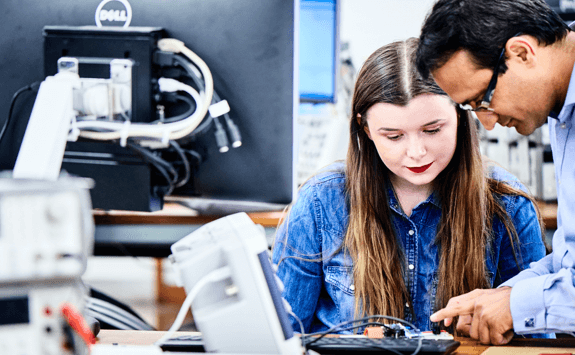 Underwater Communications
Our pioneering research is in underwater acoustic communication and positioning technology. It is commercialised via 4 industrial partners (Blueprint Subsea, Tritech, Succorfish and WSENSE). An example of this is the Seatrac range of products. Manufactured under licence by Blueprint Subsea, they are being used worldwide for communication/navigation of underwater vehicles and divers.
Innovations have enabled vast reduction in cost, energy consumption, sound emission and size. This while maximising data rate and range. This is helping to realise the "Internet of Underwater Things". These are large scale, bio-friendly subsea networks. They deployed for marine environment and security monitoring. This work is also contributing to emerging standards for underwater acoustic communication.
Read more about smart dust for large scale underwater wireless sensing
Intelligent Healthcare
Advances in artificial intelligence and machine learning have led to new systems that can transform healthcare. Our research is helping to:
understand health risks
predict disease progress
provide health interventions for improved patient outcome
Our research and expertise of image processing is proving invaluable. It has had a huge impact in supporting healthcare professions. Our ongoing research with the Ophthalmology Department at the Royal Victoria Infirmary has produced a novel segmentation framework for the detection of raised intracranial pressure/problems of the central nervous system.
Dr Will Innes consultant Medical Ophthalmologist
"Artificial intelligence has already made promising moves towards revolutionising the way we give and receive healthcare. Ophthalmology is one of the areas that has seen the most progress and algorithms have already proven successful in replacing and enhancing various roles performed by eye doctors."
Dr Jeff Hogg NIHR Academic Clinical Fellow in Ophthalmology
"Collaborating with professor Dlay and his team has allowed us to capitalise on the large real-world datasets at Newcastle Eye Centre to explore fresh avenues for innovation and ultimately patient benefit."
Full-Duplex Communications
We conduct pioneering research in full-duplex based communications. This leads to doubling the throughput in bandlimited propagation media, such as the underwater acoustic channel. The ongoing research is supported by ATLAS Elektronik UK, Teledyne, DSTL and NATO.
Communicating through light: developing advanced ultra-low-cost IoT systems
Researchers at Newcastle University, in combination with an international consortium that includes University College London (UK), the London Centre for Nanotechnology (UK), the Polish Academy of Sciences (Poland) and the Institute for the Study of Nanostructured Materials (Italy), have made significant advances in applications of polymer light-emitting diodes to next generation internet connectivity.
They demonstrated, through combined expertise across the materials, organic semiconductors, communications and digital signal processing domains, long wavelength polymer light-emitting diodes used in an information transmission capacity, for the first time. The landmark study solves a major and longstanding issue in producing efficient red and infrared (650-800 nm) polymer light-emitting diodes, which is important due to their ultra-low processing costs and the absence of heavy-metals.
Introducing the additional far red/near infrared spectral range unlocks a series of important and previously unavailable applications that will lead to impact across numerous domains. The most important of which is connected health, where data enabled far red/near-infrared implantable sensors will enable simple and effective data readout that was previously impossible due to absorbance at lower wavelengths.
At Newcastle University, real time digital signal processing and electronics were developed to drive the polymer light-emitting diodes and transmit signals across a free-space link. A data rate of ~2.2 Mb/s was realised, a world record in terms of fully real time links, based on an information transmission method that has been heavily developed and studied at Newcastle University.
The research was supported by a combination of funding, including the UK-based EPSRC and the Royal Society.
Partners (links):
Our collaborations
We conduct pioneering research in full-duplex based communications. This leads to doubling the throughput in bandlimited propagation media, such as the underwater acoustic channel. The ongoing research is supported by ATLAS Elektronik UK, Teledyne, DSTL and NATO.
Academic
Cambridge University, Imperial College, Leeds University, Sheffield University, Manchester University, University of Bath, Warwick, Lancaster University, Queen's University of Belfast, University of California, USA, Sidney University, Australia, Southwest Jiaotong University China, Queen Mary University of London, Queen's University Belfast, Institute of Molecular Medicine USA, Regional Hospitals, Technical University of Cartagena
Industrial
Cambridge Broadband Ltd, BAE, Tritech International, HW Communications, Rinicom Ltd, Shlumberger, BT Medical, Foster Findlay, QinetiQ, e-Therapeutics, Torridon, Nortel, Rolls Royce, Alstom Power, Cross-Government Departments, British Energy, The Welding Institute (TWI), Bioinnovel, Photon fire, National Physical Laboratory (NPL), RWE nPower.
Join us
The ISC is a diverse, internationally-leading group in research, teaching and engagement with industry. Our Group includes a team of academic, research and teaching staff, and PhD and MSc students.
We offer exciting opportunities.
We often have new vacancies within our team. Check out Newcastle University vacancies for current opportunities.
We actively seek and recruit high-quality research students and several funded PhD studentships are available for Home and EU prospective students. The University also offers scholarships for the very best international students.