Medical Devices
Our research focusses on devices for joint replacement and stabilising the spine
Hip and other orthopedic replacement joints to relieve arthritis pain
Most people know someone who has benefitted from a total joint replacement such as an artificial hip, knee or shoulder. At Newcastle we are working with orthopedic industry partners and surgeons to help make these implants last as long as possible – If you have a hip replacement at 60 it may have to last 40 years or more! We're developing longer-lasting materials and laboratory test methodology to do this. We also aim to better understand the relationship between the implant and the bone it is being implanted into in order to make sure patients only need one operation and not several over the rest of their life.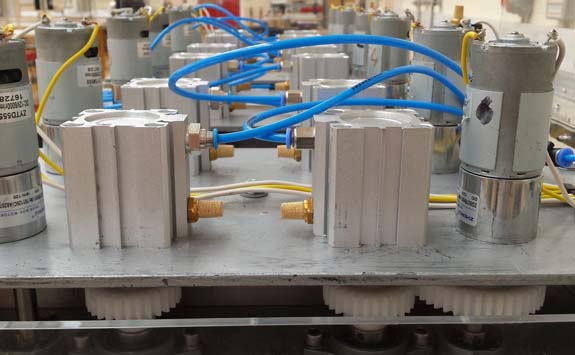 Shoulder joint replacement
Researchers at Newcastle led the development of the VAIOS® shoulder replacement, now made and sold by JRI Orthopaedics. The innovative design won the Best New (Mechanical) Product at the British Engineering Excellence Awards in October 2010, and since 2010 over 17,000 of these devices have been implanted worldwide. The VAIOS® implant continues to be implanted and has demonstrated excellent performance in service.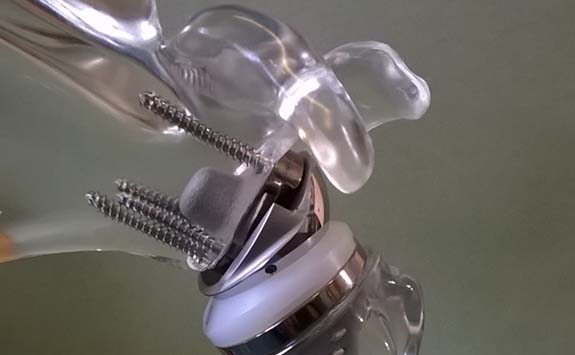 Explant analysis
Analysing implants that have been removed from patients can provide valuable information on how they perform and how they can be improved. We have examined and reported on hundreds of such explants, from commonly implanted artificial joints such as hip and knee replacements, to less common implants such as shoulder, wrist and finger joint replacements. Recently we have led research directed at understanding the early failure of magnetic expansion control (MAGEC) spinal rods.