Challenging gender norms in accounting and finance: Dr Shanta Davie's story
8 March 2022
In the first of a new series about equality, diversity in accounting and finance, Senior Lecturer in Accounting and Finance, Dr Shanta Davie, shares her story about how defining moments in her childhood and career journey established who she is as a woman today and the direction of her academic research and teaching.
The impact of my childhood
My interest in accounting and finance began when I started a Bachelor's Degree in Accounting and Financial Management (AFM) at the University of the South Pacific (USP) in Fiji. Excelling in my university entrance exam in the sixth form was a defining moment for me.
My childhood subconsciously played a significant role in my accounting and finance journey. I grew up on Taveuni, an island in Fiji, with my family who were very business-minded.
I didn't realise until much later how my mother influenced me. She had four books that were amongst her most treasured items, including a notebook. That notebook contained a list of items, the cost, and where you could buy them from. I now know this was her book of accounts. She also had a box full of receipts. Keeping receipts runs in my family, much to the annoyance of my son-in-law.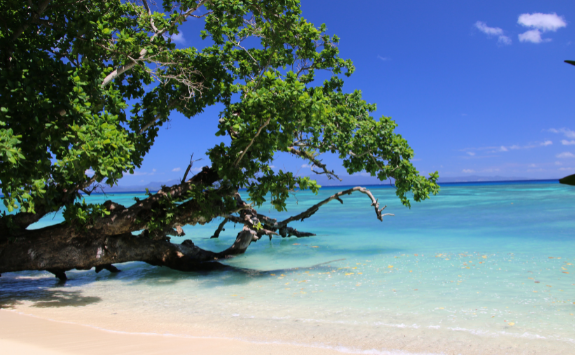 The challenges of my career path
Fast forward to my own career. I had an exciting journey laced with challenges. There are several significant moments that stand out, particularly in relation to being a woman.
The only high school on the island of Taveuni did not have a sixth form. I had to go to the capital city on the main island to prepare for and take the university entrance exam. It was during this time that I sadly lost my father. So I went back home for a year to help my mother get my younger brother to university, whilst working as an 'accounts clerk' in a public sector organisation.
The next moment that stands out is when I decided to have a family. This was after completing my degree, getting married and working in a CA firm as an auditor. There were complications with the birth of my daughter as a result of which she was born with multiple physical impairments and classified as 'physically disabled'. I took three years off work to care for her.
After returning to work, I got a lecturer's position in Accounting and Financial Management at USP where I studied for my Master's degree at the same time.
Following this, I won a British Council Scholarship to read for a PhD at the University of Manchester Institute of Science and Technology and moved to the UK with my daughter.It was challenging finding her a school near our flat but I succeeded in getting her placed at a school near our new home.
After graduating from my Master's, I got a lectureship at Herriot Watt University and then secured a Senior Lecturer position at Newcastle University, where I have worked for nearly 20 years.
My background and this collection of moments have made me who I am as a woman, defined my career path and has influenced the development of my academic research.
I'm inspired by my students
I have been inspired greatly by my undergraduate female students through my teaching.
Being at Newcastle University Business School has given me an amazing opportunity to highlight to students and the wider accounting and finance community how our subject can influence issues and policies relating to race, ethnicity and gender. This is reflected in the undergraduate module I designed and teach. It covers issues of race and ethnicity, as well as female and male gendering processes and how accounting can be influential.
Students are surprised by the ways in which these important issues can be explored in accounting and finance. Once they become aware, they want to learn more. It inspires me to consider how and what else I can teach them to appreciate the difference.
Developing my research interests
Through my PhD study, I started to explore my own background. I came to the UK knowing very little about the history of my country of birth. The more I read, the more I realised how prominent the issues of race, ethnicity and gender were and continue to be. These issues have always been integral to the doing of accounting and finance.
My own mixed-heritage background has become important in my research. My mother was Indigenous-Fijian and my dad was an Indo-Fijian. My research focuses on the involvement of accounting with issues relating to race and ethnicity as well as gender and sexuality.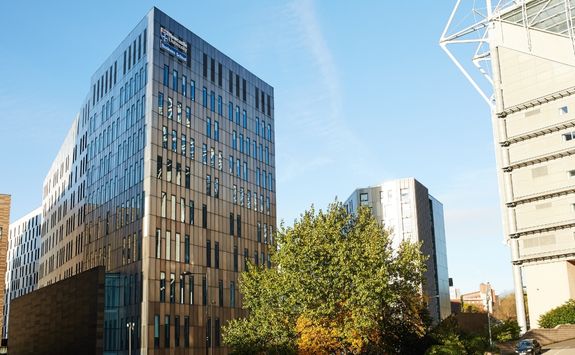 My advice
My advice to anyone who is interested in this subject would be to accept who you are, whatever your sexuality, whatever your physical impairment. Be proud of your identity and of your abilities. Accepting who you are is a wonderfully, beautiful anthem.
Accounting and finance is a brilliant profession to be in. It is so exciting. You learn all kinds of skills and a different language to speak with – a language of numbers. Accounting and finance is part of everyday life.
About the author
Dr Shanta Davie is a Senior Lecturer in Accounting and Finance at Newcastle University Business School. As well as her academic research, Dr Davie has considerable experience of teaching at all undergraduate levels supervising Honours and MSc dissertations. She has also jointly supervised doctoral and potential doctoral candidates in their research for a higher degree.
You can find out more about Dr Shanta Davie and links to her research on her staff profile.