Meet Shawn: Making every second count at TikTok
25 August 2022
Social and environmental factors are impacting everyday life. This creates opportunities for new and established industries to adapt to change, with emerging careers being at the forefront of this.
We caught up with Business Management alumni Shawn Goh whose role has been created due to the expansion of the social media stratosphere. Today, Shawn works at TikTok as an Advertising Audit Specialist. Shawn graduated from Newcastle University Business School in 2021.
How did you start your career?
I started out as the alumni relations intern for NUBS as part of my placement year. While I wanted to continue my career in the UK, the pandemic forced me to return home to Singapore.
After returning home, I started working part-time for my family business, doing marketing and logistics while job hunting. I also started a home bakery business to hone my passion and earn some income on the side.
How did you find returning to Singapore? Were there any unexpected benefits or challenges?
The greatest challenge was having to start over again in Singapore, in terms of building up networks, understanding which industries were prominent here and learning skills that employers were looking for.
Fortunately, I was in a position where I was able to freely learn, research and connect with others. I could do this without worrying much about having to catch up with my peers, due to past school connections that I had here in Singapore, who were willing to share their insights and advice.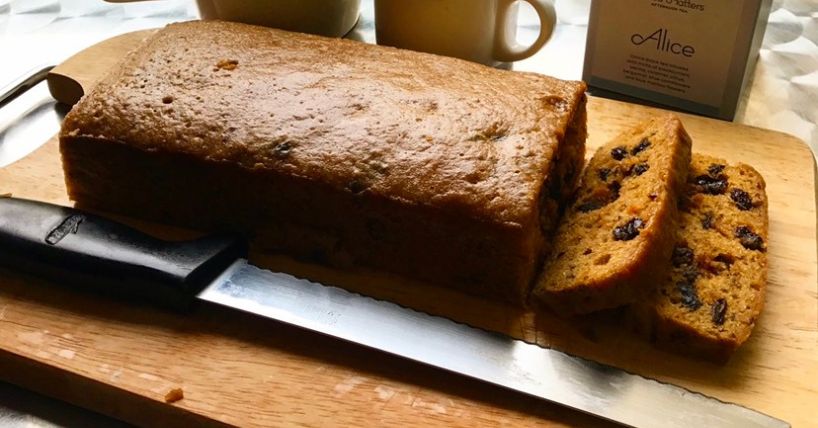 What tip would you give to graduates looking to start their career outside of Newcastle?
Be self-aware enough to know what your end goal is, hungry enough to learn and always see things through. Another tip would be proactive, seek out information and speak up when necessary. If you never put yourself forward and ask, the answer would always be no.
Did you always know you wanted to work in technology?
I didn't know which industry I wanted to work in. My interest had always been towards future trends and potential opportunities for growth.
Partly due to growing up in Singapore, I feel more inclined to plan longer term and look ahead. One such industry that provided what I wanted in my career was technology, with its dynamic and challenging environment.
How did you find out about your role at TikTok?
A recruiter contacted me as they felt that I had suitable skills for the role. When I graduated in 2021 the economy was still reeling from the shock of the pandemic. I jumped at the chance to work in big tech and to gain work exposure and experience.
What does a typical day at TikTok look like?
My daily work is mainly auditing TikTok advertisements, to ensure they are compliant to regional regulations and in line with our company policies.
There may also be impromptu training to upskill in new products, or meetings to address urgent operational needs.
Beyond this, I have also been involved on other projects including:
creating new SOPs (standard operating procedure) to smooth out processes,
being part of a special taskforce team to analyse and create solutions for systemic issues
acting as the voice of my department. I did this by collating relevant feedback from my peers, whilst being in close communication with my superiors
Where do you think your role could lead you in 5 years?
While the role does not give much in the way of technical knowledge, this role provides opportunity to hone my soft skills such as communication, team building and adaptability.
I feel that this role could lead me to a middle management position in the next 5 years, where I can focus more on leadership and interpersonal skills.
What excites you about TikTok?
I get energised the most when I see projects come to fruition and being able to solve issues. TikTok gives me chances to do that as I am exposed to tasks beyond my job scope, thereby allowing opportunities for my career and personal growth.
I also love the start-up culture and camaraderie here and I value the bonds I have with my peers and superiors.
(To work in this industry you need) an agile mindset and a willingness to work for the better of the team
What skills do you need to have to be successful in your industry?
An agile mindset and a willingness to work for the better of the team. This is essential due to the ever-changing nature of the tech industry, as well as the impact an individual can have on the team.
I would also say that networking and being able to develop strong relationships are also key. This applies to almost all other industries as well.