Career coaching at Bloomberg: professional insights for postgraduate students
23 August 2023
Exploring Bloomberg
In August 2023, Master's students from Newcastle University Business School visited London. During the visit, they toured Bloomberg's European Headquarters. They also learned about careers in financial services. 
The experience was arranged for students on the Accounting, Finance, and Strategic Investment (AFSI) MSc programme. The invitation came from Cameron Bateman - a Newcastle University Business School alumnus. He is now a Bloomberg AIM Trade Desk Specialist.
Cameron gave the students a tour of the billion-pound Bloomberg headquarters. He showcased the features that maximise sustainability and colleague engagement.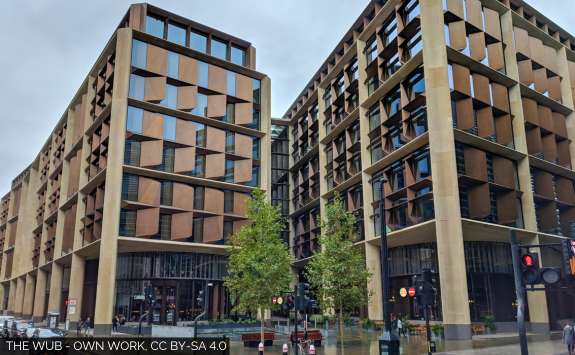 As well as giving the tour, he:
spoke about his career journey since Newcastle University
discussed graduate opportunities at Bloomberg
gave a demonstration of the Bloomberg terminals
Cameron hosted the students to help them with their future careers. He explained, "With an increasingly competitive job market, these experiences can be invaluable in future interviews or applications. I was proud to hopefully provide an edge to those who visited Bloomberg's European Headquarters."
AFSI Career Coaching
The visit to London was the final instalment of the AFSI Career Coaching Scheme. This year-long programme gave students career advice and insights from seasoned financial services practitioners.
AFSI coaching continued in London. Cameron was joined by Edmund Brandt and Visiting Professor Stuart Price, both of JP Morgan Asset Management.
The three professionals offered candid insights from their career journeys. They invited students to discuss their ambitions, ask questions, and get advice.
Cameron reflected, "To be able to give an insight into our world and some of the opportunities that lie ahead for the students really was a privilege."
The students relished the opportunity to tour Bloomberg's European Headquarters and meet their career coaches.
Student Wang Yiying said, "It's a very precious opportunity for students to talk with three successful financial practitioners. Personally, I gained a lot of insights from the ideas they shared."