Senior leader Master's student awarded OBE in New Year Honours list
5 January 2023
Sharon Jandu, Strategic Leadership MSc student at Newcastle University Business School, has been recognised in the New Year Honours list.
Sharon Jandu, a prominent business leader and current Master's student, will become an Officer of the Order of the British Empire (OBE) in recognition for her exceptional services to international trade in the first honours under King Charles III.
Sharon carries years of industry experience in project management and business delivery, working with organisations including:
Yorkshire Asian Business Association (YABA)
Northern Asian Power-network (NAP)
Global Diversity Positive Action (GDPA)
Business Innovation at Cardinal Hume Catholic School
Sharon offers digital industry apprenticeships to schools and local employers, hosts digital events and has delivered industry-funded projects. By ensuring increased employer engagement activity, she has proven herself to be monumental in building closer relationships and stronger engagement with local businesses.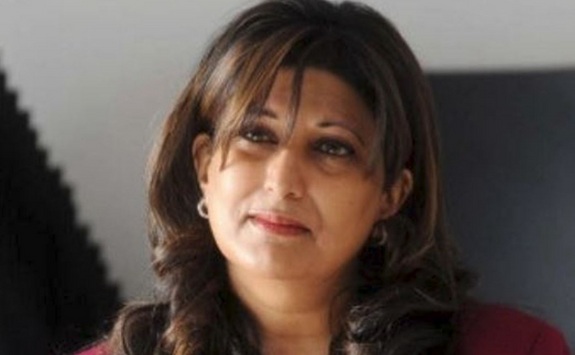 Sharon has been a Justice of the Peace since 2009, proud and privileged to be serving on the West Yorkshire Bench. She is also currently studying a Master's in Strategic Leadership at Newcastle University Business School, a programme specifically designed for senior leaders who want to take a deep dive into responsible leadership. Sharon was awarded the Diversity in Leadership Scholarship at the School when starting her studies.
The Department for International Trade said: "Sharon is an advocate for both her community and international trade. She has put Asian owned Yorkshire businesses on the global map by creating the Yorkshire Asian Business Association (YABA) in 2017, with the aim of educating and promoting Yorkshire based, Asian owned businesses at home and overseas. Due to her enthusiasm and experience, YABA has amassed over 3,500 corporate members and continues to grow.
"Sharon has driven joint trade opportunities between her membership and primarily the Indian sub-continent, where she embraces the opportunity emerging from the UK's free trade agreement with India. She continuously promotes Department for International Trade's (DIT) assistance, alongside collaborating on events to bring DIT to the attention of those part of her membership.
"She founded the charity Global Diversity Positive Action in 2015, after witnessing failures first hand as a Justice of the Peace."
Sharon Jandu said on receiving the recognition: "It's an absolute honour and a privilege to receive such a prestigious award for my work educating and promoting Northern-based and Asian-owned businesses at home and overseas. I am grateful to the Department for International Trade for the recognition, and I am also really fortunate to be supported by an incredible team."
The Strategic Leadership MSc programme has been a game-changer for me. It's a tough and complex programme but the value has been incredible, and it's given me the chance to reflect on why I do the things I do.