Designed with you in mind. New collaborative study space at Marj.
23 October 2023
Designed with you in mind.
The newly refurbished third floor of the Marjorie Robinson Library Rooms is now open. Following student feedback gathered through observational studies, surveys and interviews, we wanted to create a contemporary, comfortable and inspiring environment for you to work in. With this in mind, over the past few months we have transformed the floor into a collaborative space suited to a wide range of different study activities. Whether you're practising presentations, working on group projects, working individually together, taking part in a seminar or listening to a lecture online, the floor offers a mix of furniture options so you can choose the best for you.
Across the week of 23-27October, we're giving away a different freebie every day. Visit the Marjorie Robinson Library Rooms to pick up yours while stocks last.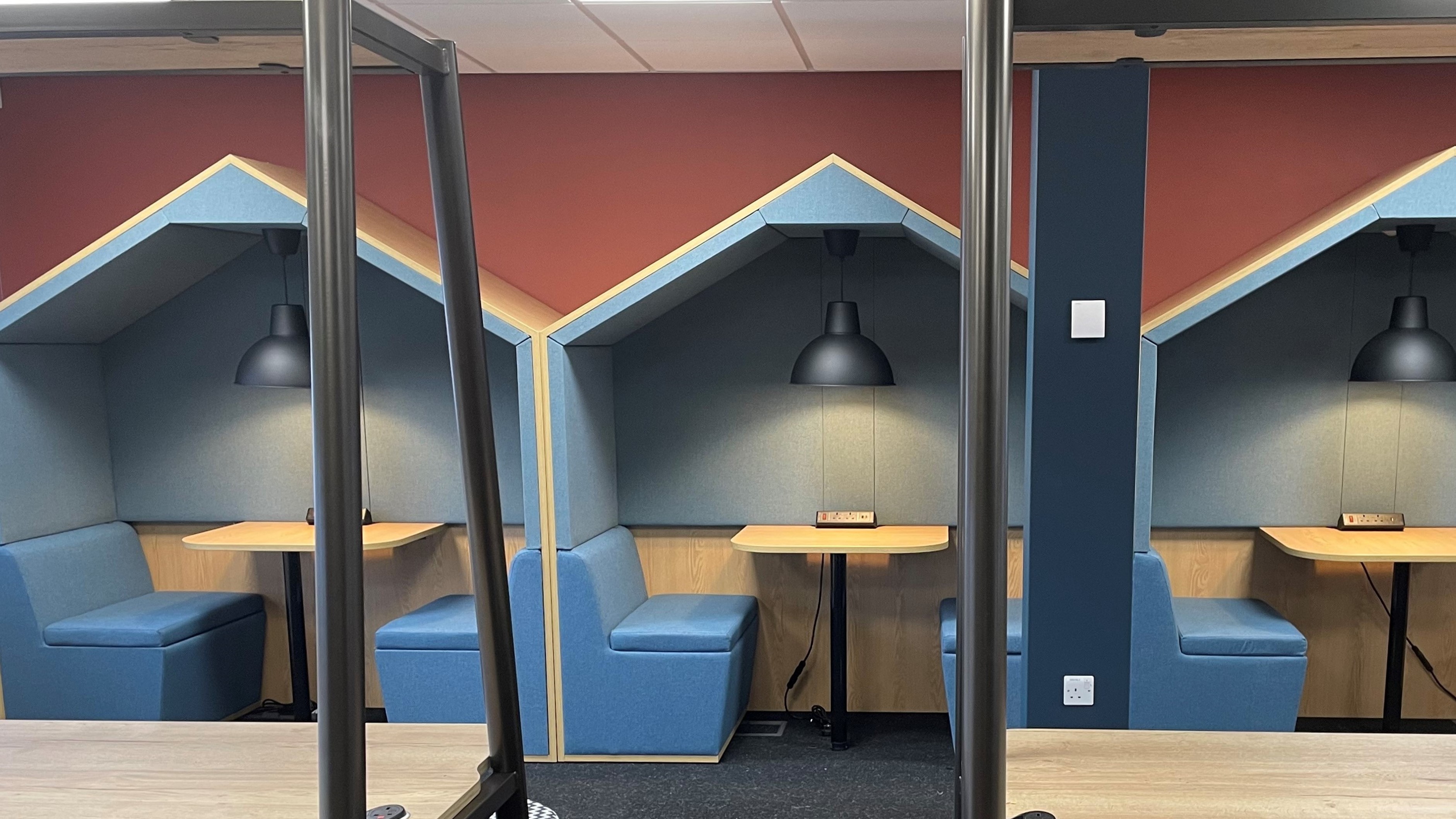 You asked us for "more booths". Our range of booths seat between 1-6 people and all feature power and USB sockets.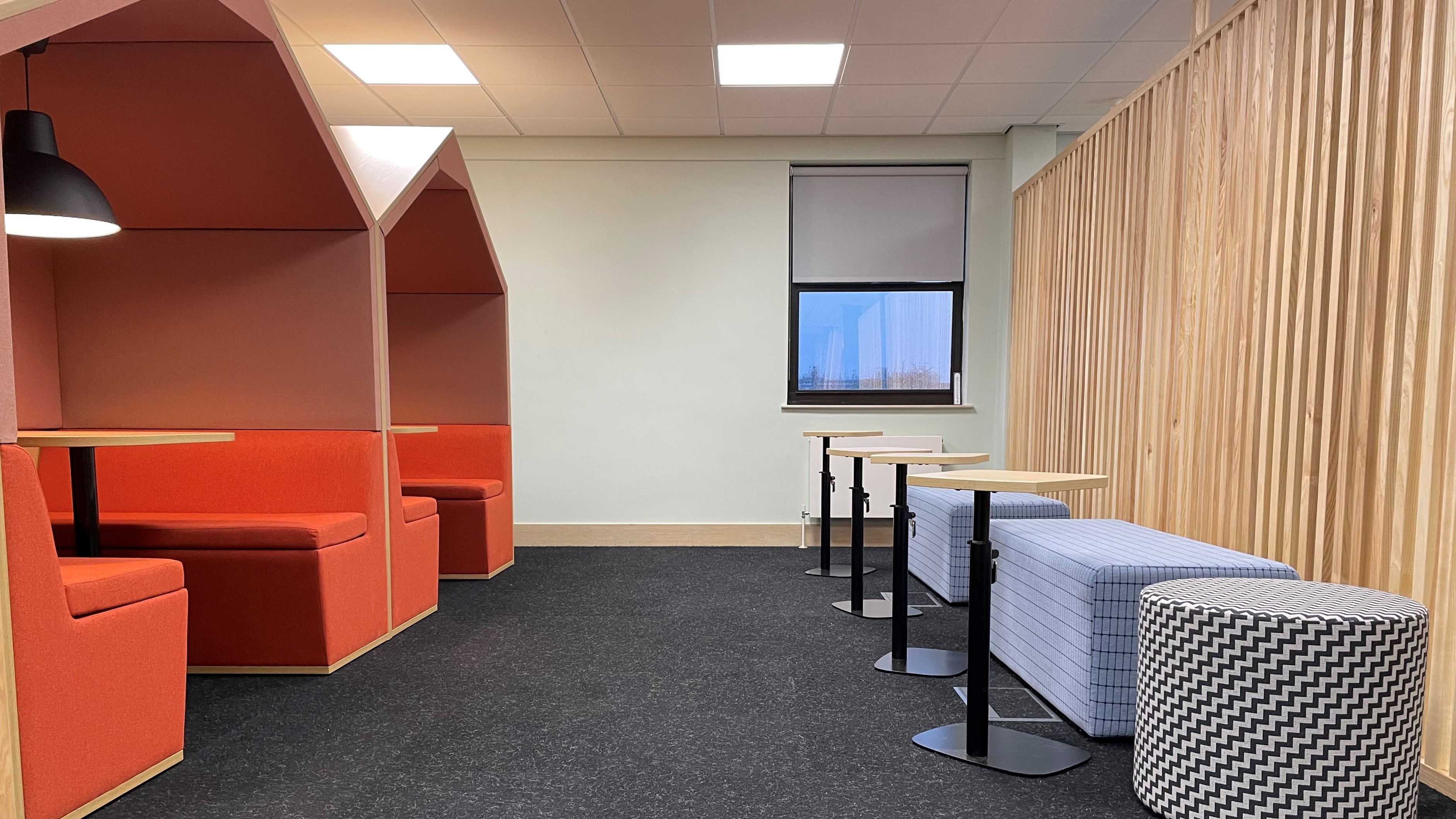 You asked for "more sofas and comfortable, colourful spaces". A terracotta, blue and neutral colourway gives a natural but vibrant feel to the space.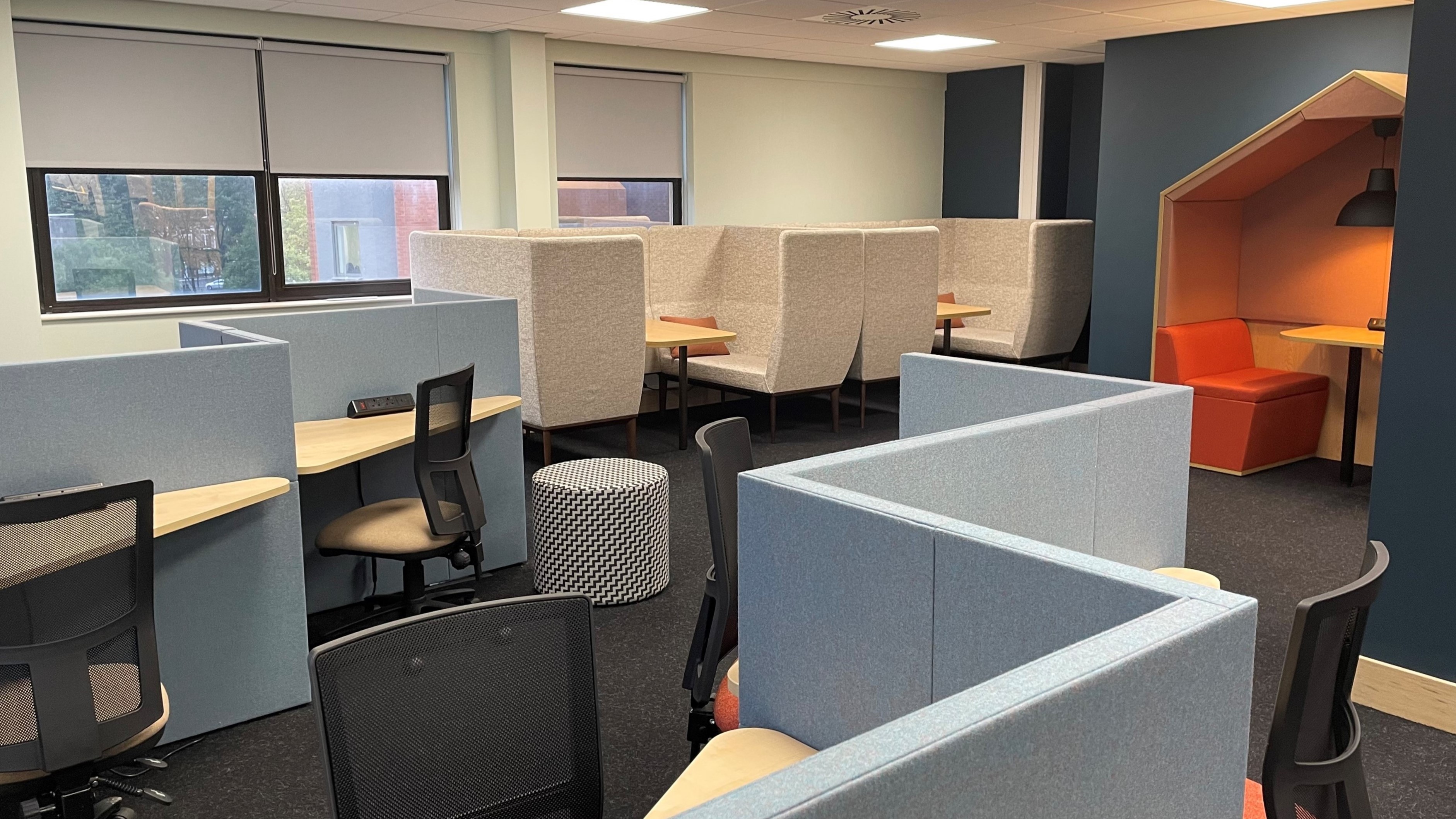 You asked us for "more spaces where students can talk". Options for whether you're discussing a group project, or working on an individual assignment but want to chat with friends.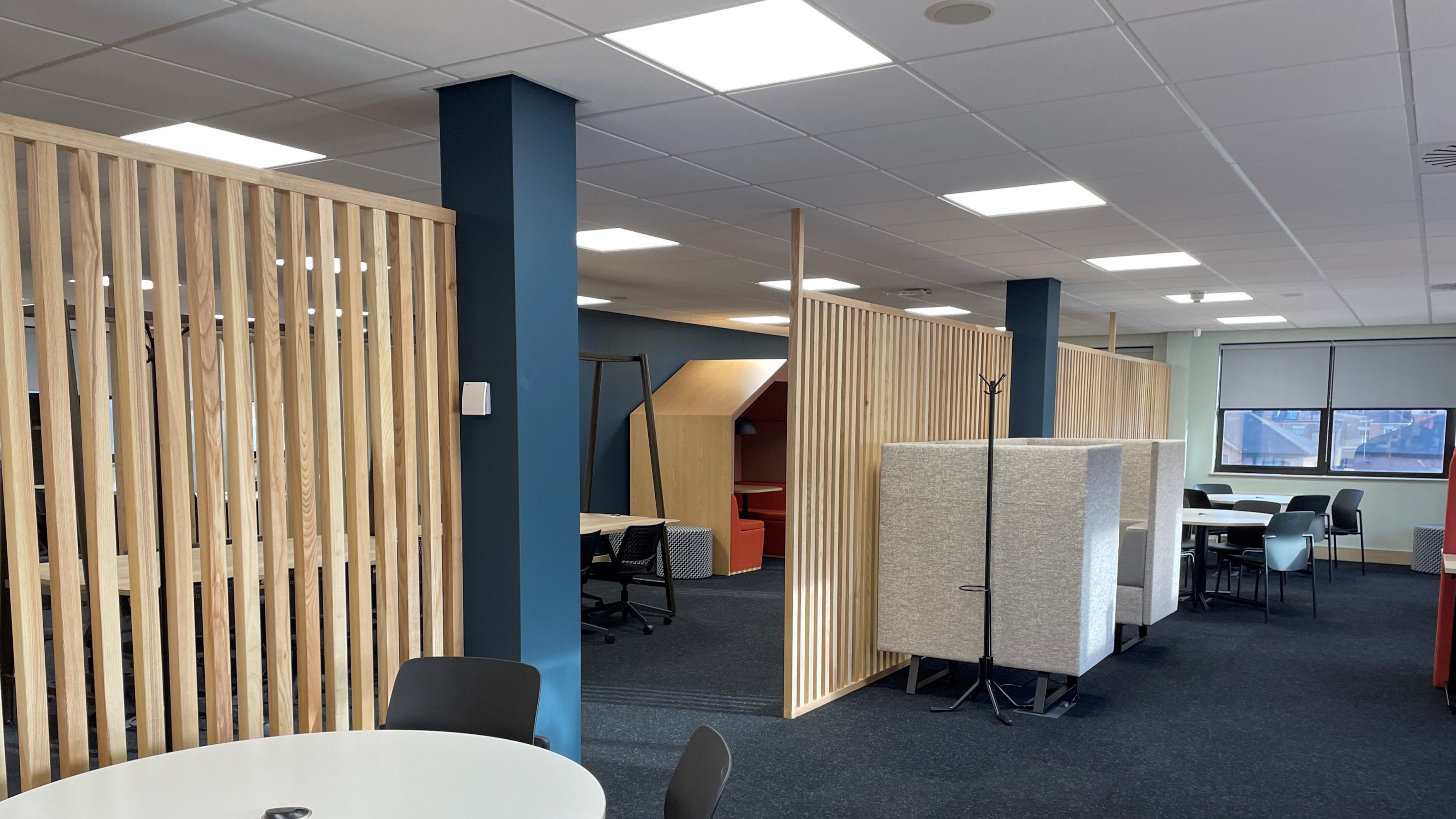 More options for collaborative working.
You asked for "more booths". Our range of booths provide spaces for large and small groups with accessible options.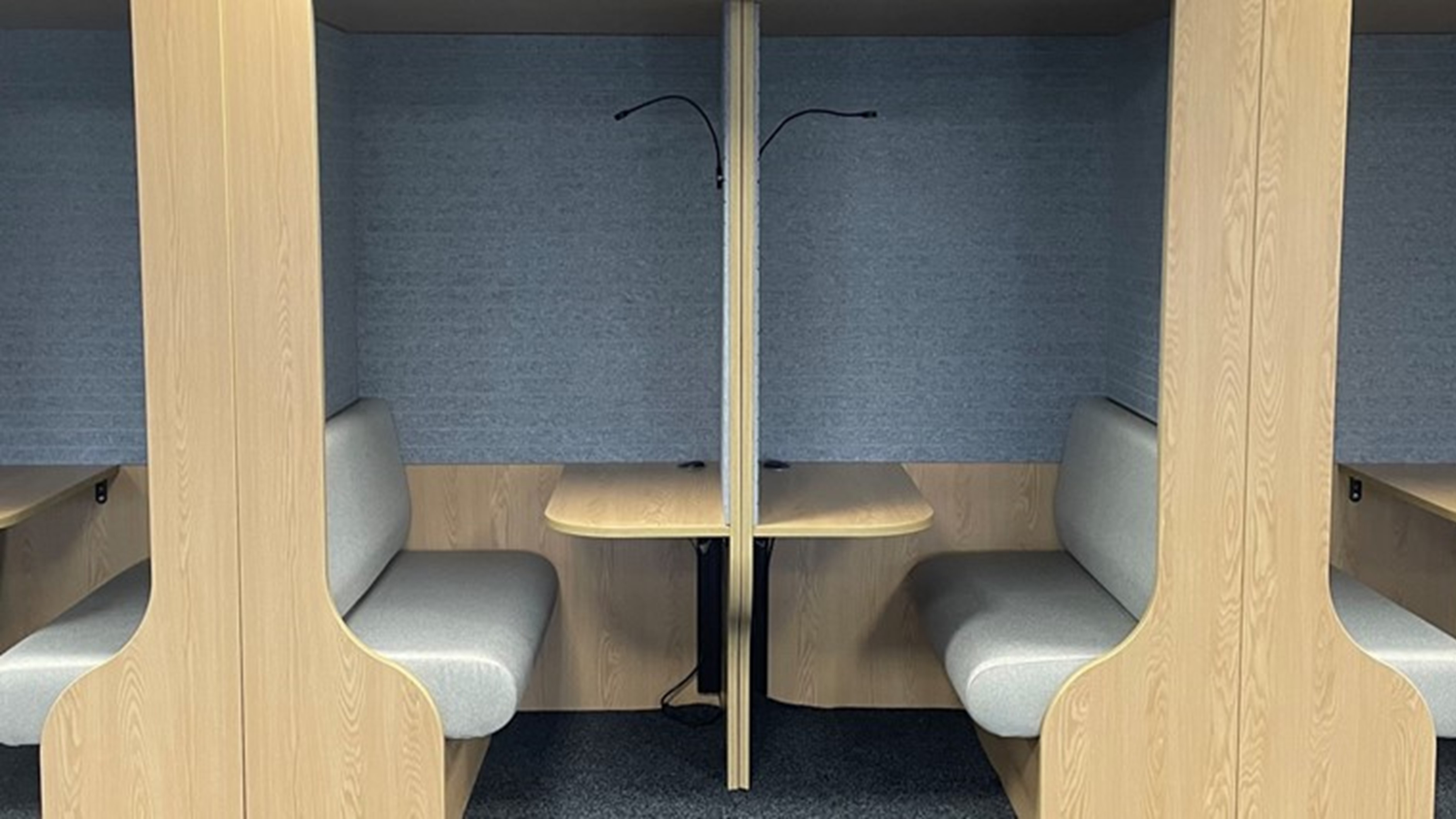 You asked for "small private spaces" you could use for online lectures and meetings. Individual booths with built-in power supply so you can plug in and listen to lectures or meetings in comfort.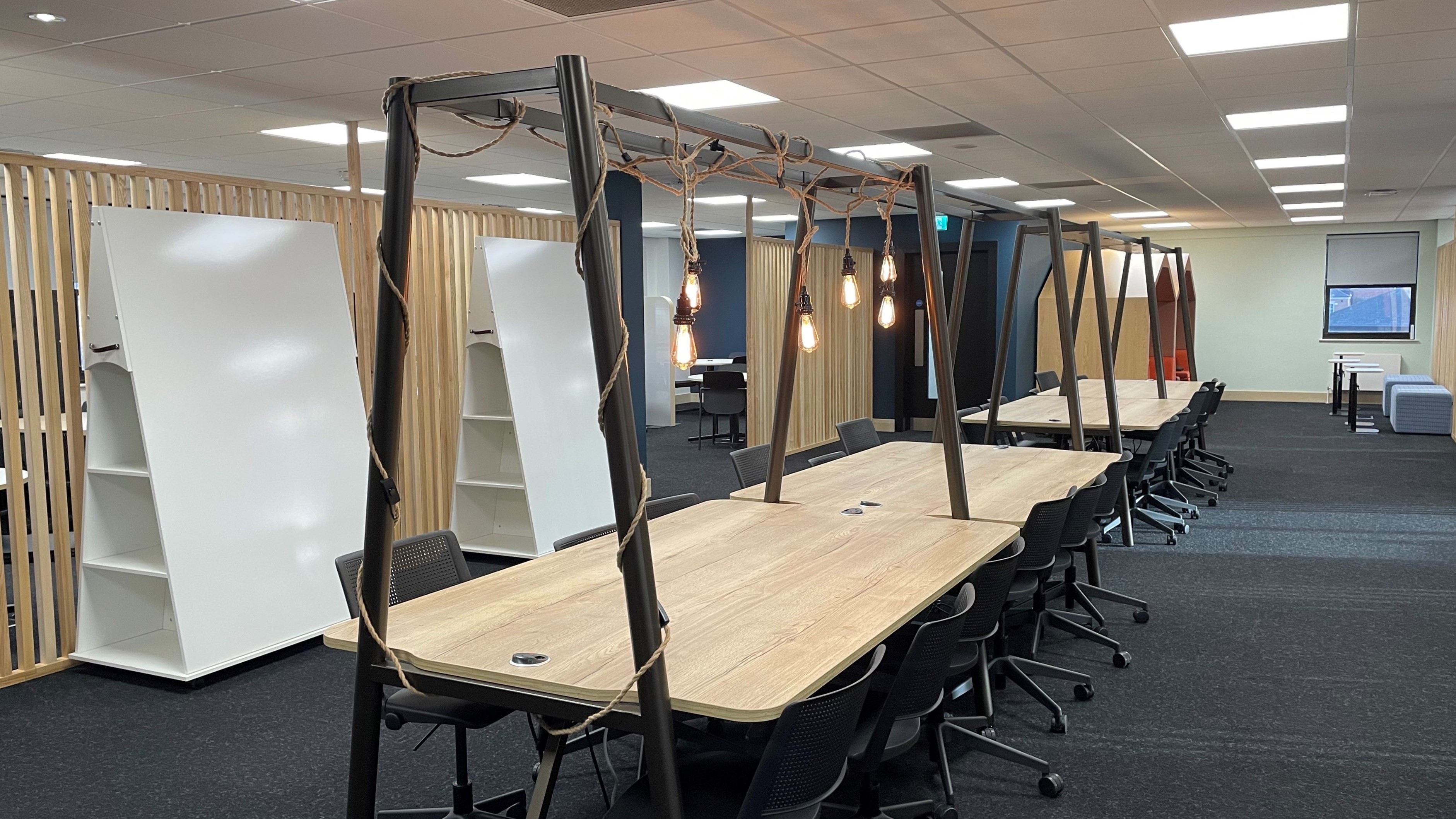 You asked for "more collaborative tables". These large tables provide the surface space needed when working with bigger documents, or for larger groups working together.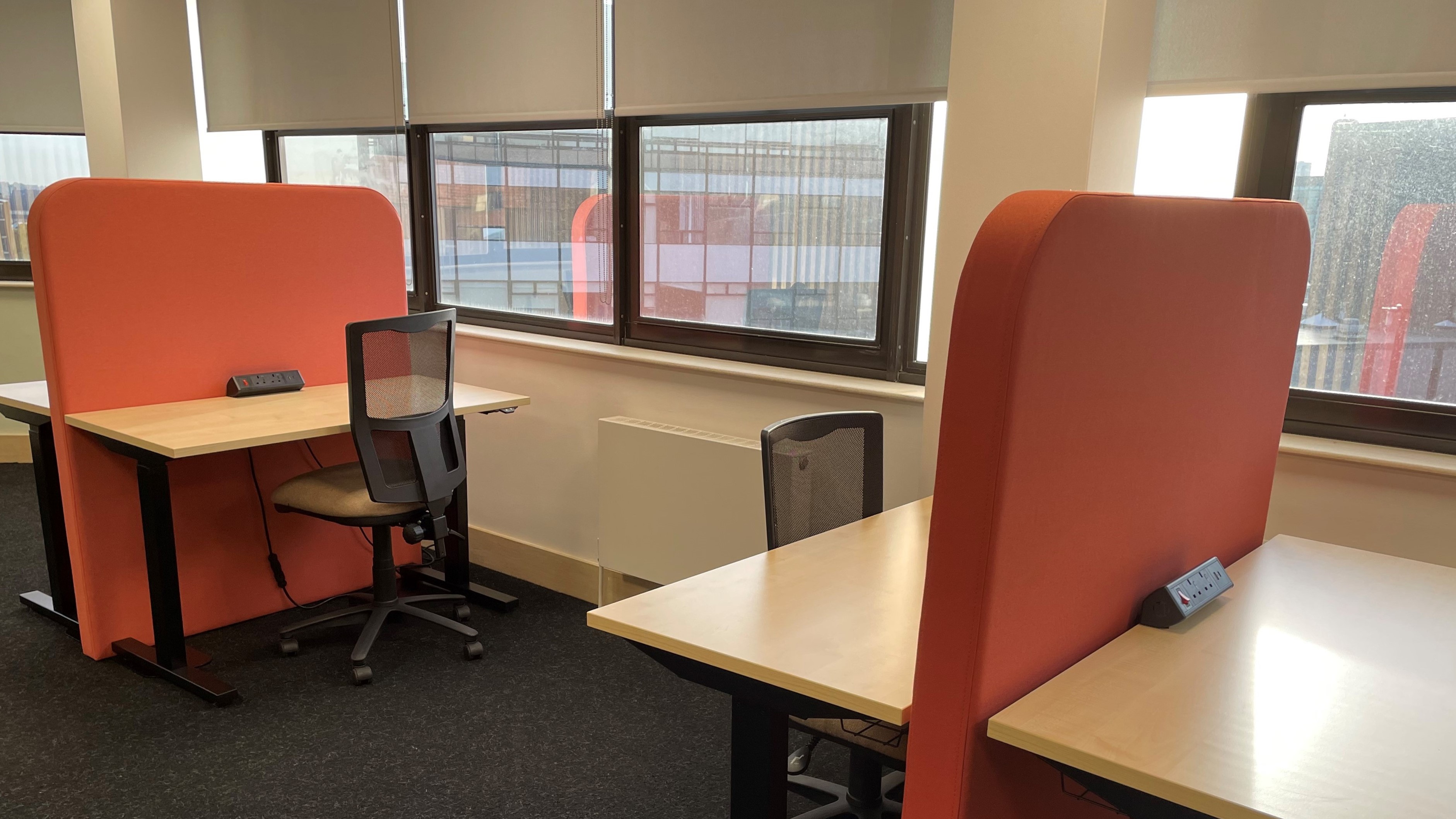 You said you liked the height adjustable desks in the Philip Robinson Library so we've provided some here too.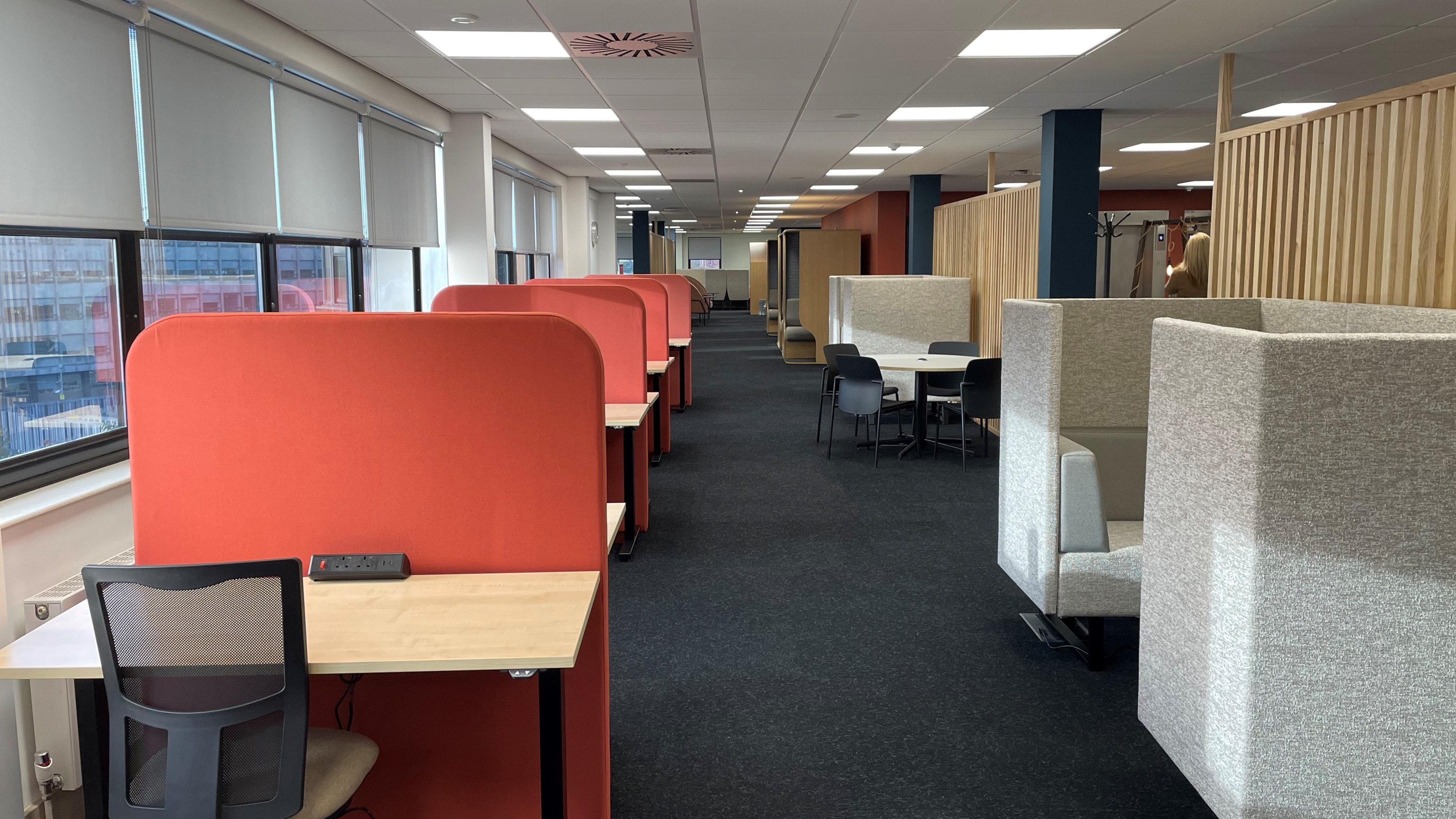 The whole floor has been fully refurbished to offer you a variety of spaces depending on what you want to do.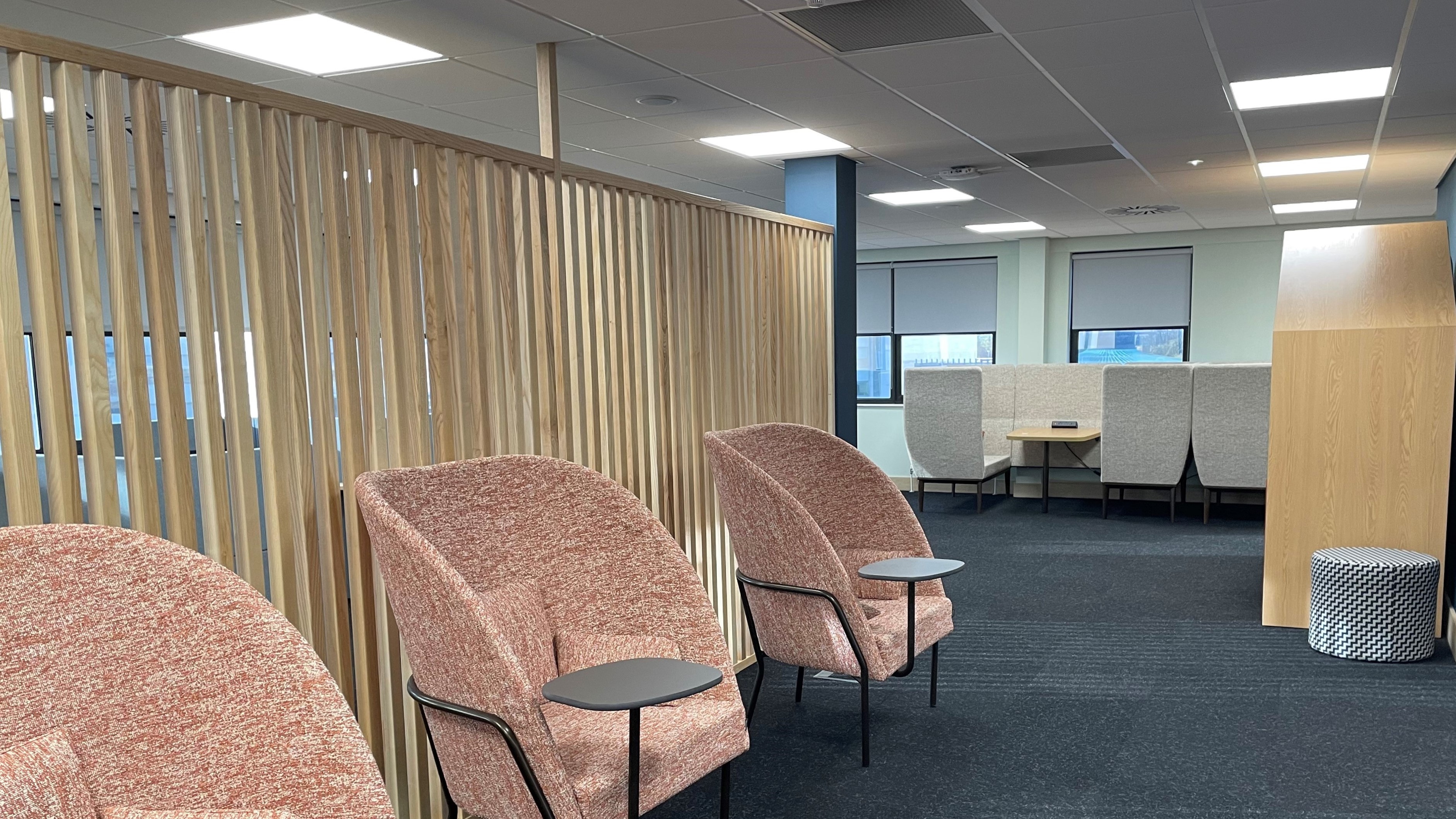 You asked us for "comfy chairs". Relaxed armchairs with laptop tables and sofa style booths mean you can study in comfort.