We're improving our library spaces this summer - July update
12 July 2023
This summer sees the start of improvements to some of our library spaces and infrastructure. Read on for an overview of the projects which will be taking place in our library buildings over the course of the next few months, with the aim of bringing new and exciting spaces for you to enjoy.
There will be some disruption due to noise whilst the work is taking place, but please ask staff for advice on where you can study effectively whilst the work is ongoing.
Philip Robinson Library
Work will begin in the coming weeks in the Barn cluster on Level 2 to complete the conversion of this space into an IT-rich collaborative learning space. Once completed it will accommodate up to 40 people, and include multiple presenter screens, in-built microphones and speakers plus high-spec visualisers.
This area will also see the creation of a new Academic Skills Hub with 3 consultation rooms and a larger space for group activities.
You will still be able to access the PC cluster on Level 2, but there are alternative PC clusters available on Levels 3 and 4 if you are disturbed by noise.
Work will also take place to improve some of our infrastructure including repair of the main lift, replacing the hot water tanks, and statutory electrical testing.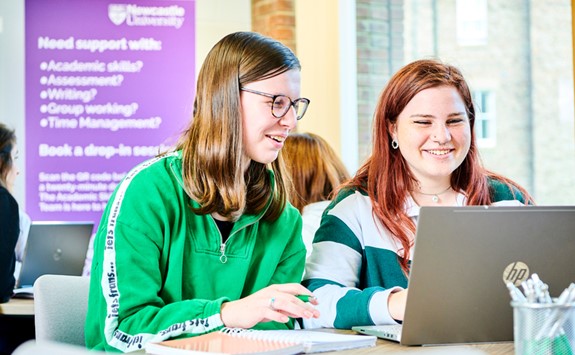 Philip Robinson Library - July update
From Monday 17 July work will begin on the structural phase of the redevelopment of the Barn cluster and Academic Skills Hub. We envisage this stage will be noisy, and may cause some disruption to study in the Level 2 PC cluster.
There are alternative PC spaces available in our collaborative space on Level 1 or quiet study spaces on Levels 3 and 4.
Work continues to replace the water tanks, and some of our toilets are unavailable, including the Accessible Toilet on Level 2. The nearest accessible toilets are located in the Law School, Great North Museum or Henry Daysh building, but please speak to a member of staff for details of which bathrooms are open.
Marjorie Robinson Library Rooms
Following feedback gathered throughout the last year, we will be replacing the furniture on the Third Floor of the Marjorie Robinson Library Rooms to create a new and exciting collaborative space offering you a variety of options for working in large or small groups or independently with friends. We expect this work to begin in June and be completed for the start of the new academic year.
Throughout the course of this work the Third Floor will be inaccessible, and it may also affect some other parts of the building. Please speak to a member of staff at the Reception Desk should you need assistance finding an alternative space to work.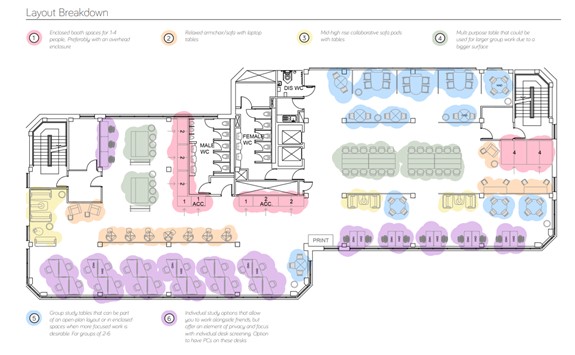 Marjorie Robinson Library Rooms - July update
Work is due to start imminently on the removal of the current furniture on the Third Floor of the Marjorie Robinson Library Rooms, and we have now closed this floor to allow this work to go ahead smoothly. The furniture is being re-used or recycled wherever possible in keeping with the University's commitment to sustainability.
Walton Library
Two new group study rooms will be created in the Walton Library to enable you to practice group presentations or work together on a group project. Work will commence in the next month or two, and staff will be happy to advise of alternative study spaces should you be disturbed by noise.