Clearing 2020:
Build The New
Our world has changed, be part of shaping a better one.
Ready to make a difference in this new world?
From 6 July to 20 October, apply for a course through Clearing and build your future here with us. We still have places on a range of courses and are looking forward to welcoming new students this autumn.
You're eligible for Clearing if:
you're applying after 30 June
you didn't receive any offers (or none you wanted to accept)
you didn't meet the conditions of your offers
you've declined your firm place using the 'decline my place' button in UCAS Track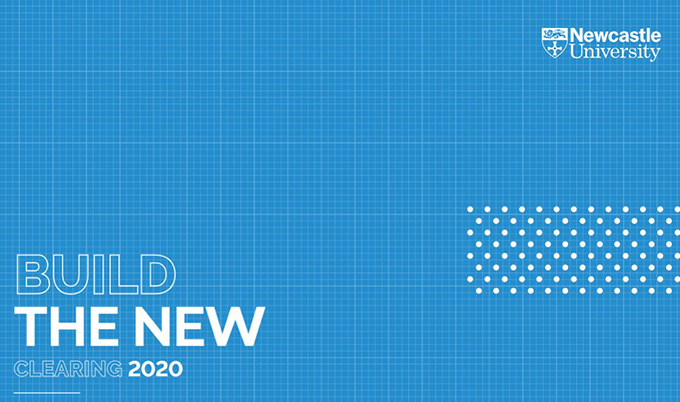 Undergraduate Degrees for
2020
Courses listed as "Available through Clearing" are subject to change and are not guaranteed to be available in Clearing
Welcome to the Clearing Blog Hub
Our blogs cover what to do on Results Day and real Clearing success stories. You can explore our essential Clearing guides - including our Clearing eBook - and student blogs.
Adjustment
Adjustment is a chance for you to reconsider where and what to study. If you've had a conditional firm choice accepted, you could potentially swap your place for another course you prefer.
Adjustment is available from A Level results day until the end of August. A lot of competitive courses will be full. But other applicants might have missed their conditions or swapped, so it could be worth seeing what degrees in Clearing and Adjustment are available.
Looking at your university options for Results Day?
Whether you get the grades you need or join us through Clearing or Adjustment, there are plenty of reasons to choose Newcastle University.
Find out more about: