Central and South Asia
Newcastle University is committed to peer-to-peer partnerships between Central and South Asia and the UK.
Our commitment to partnerships
Our collaborations foster a dynamic exchange of knowledge, ideas and innovation.
We are helping to foster the next generation of globally-minded citizens. We have long-standing partnerships between academic institutions as well as new collaborations with emerging entrepreneurs.
We're also proud to welcome more than 500 students from Central and South Asia. They contribute to our academic excellence and global university community.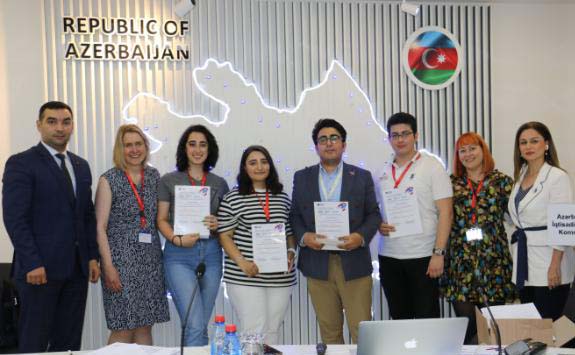 UKRI GCRF Living Deltas Research Hub
We are the only university leading two, multi-million pound flagship UKRI Global Challenges Research Funds.
Newcastle University is leading a research team of 120 members, including 20 academic institutions for the Living Deltas Research Hub. The team will examine and confront significant challenges facing four social-ecological delta systems in:
By approaching these challenges in a transdisciplinary way, researchers are promoting UN Sustainable Development Goals and transforming policy and practice.
For more information, visit our Global Challenges Academy.
UKRI GCRF Water Security and Sustainable Development Hub
Newcastle University also leads the UKRI GCRF Water Security and Sustainable Development Hub.
Together with a wide range of UK and international universities, we are addressing the challenge of water security for all.
The Water Security and Sustainable Development Hub is bringing together leading global experts from:
academia
industry
government
As part of this work, we're helping to mitigate the impacts of climate change, such as drought and flooding. We are also developing new solutions for water management and treatment of wastewater.
The hub is also creating a global network of local water collaborations using a transdisciplinary co-production approach.
For more information, visit our Global Challenges Academy.
Partnership with Indian Institute of Technology Delhi (IIT Delhi)
Newcastle University and IIT Delhi have a long-standing partnership that includes:
the joint supervision of PhD students
collaborative research on atmospheric pollution
water security
sustainable development and cyber security
visiting professorships
student mobility schemes
Entrepreneurship and innovation collaboration with IIM-Ahmedabad
Newcastle University Business School is working alongside the Indian Institute of Management Ahmedabad. This is to develop collaborative research in the areas of entrepreneurship and innovation.
Students focus on projects through a global internship programme. They work with both IIM-Ahmedabad students and India's Self-Employed Women's Association.
North East England South Asia Mental Health Alliance (NEESAMA)
NEESAMA was developed between partners from across North East England and six South Asian countries including Bangladesh, Iran and Nepal in 2018.
It focuses on improving research, education and clinical service delivery within mental health services. NEESAMA fosters partnerships between policy makers, researchers and clinicians from across South Asia and North East England.
NEESAMA aims to address key priorities within the World Health Organisation's mental health action plan, including:
providing a platform to share knowledge and expertise around mental health
promoting shared research opportunities
developing training opportunities for early career researchers in both regions
NEESAMA is jointly funded by:
Newcastle University
the British Council
Northumberland, Tyne and Wear NHS Foundation Trust
Creative Spark - higher education enterprise in Azerbaijan
The British Council's Creative Spark Higher Education Enterprise Programme is a five-year initiative to:
develop creative economies
drive enterprise skills
increase opportunities for young people to access international networks, markets and resources
Through the programme, Newcastle University has partnered with Azerbaijan's Center for Analysis of Economic Reforms and Communication (CAERC) to enhance the quality of entrepreneurial education by:
supporting the development and growth of new enterprises by young entrepreneurs
hosting "Createathon" workshops for students
providing mentoring and business support to enhance students' ability to create high quality and sustainable new enterprises
Promoting Healthier Lives - GloVitAS project
GloVitAS is a $2.3M multi-disciplinary, collaborative project. It involves 10 international partners, led by Newcastle University and funded by:
the Bill & Melinda Gates Foundation
the International Atomic Energy Agency
Harvest Plus
The aim of the project is to determine whether:
multiple exposures to vitamin A programmes are associated with intake levels above the safe upper limit in children
this leads to excess liver stores and/or biomarkers of vitamin A toxicity
The results of this project will aid the monitoring of vitamin A intervention programmes to optimize their efficacy.
Global opportunities
We have a strategic partnership with the International Coalition of Sites of Conscience (ICSC). We've placed student interns at several ICSC member sites, including the Institute for Development of Freedom of Information in Georgia.
Students actively promote social justice and a universal culture of human rights. They work to:
empower marginalised communities
counter hate speech and violent extremism
preserve the memory of victims of human rights violations
We offer opportunities to travel to Central and South Asia and other global destinations through:
exchanges
summer programmes
volunteering
work opportunities