Our Campus
For learning. For socialising. For accessing top facilities to give you the very best experience.
A beautiful place to learn and grow
You can't deny our campus is just beautiful, with plenty of green spaces and a blend of old and modern architecture. There are lots of social areas to meet friends and unwind. With a strong sense of community, it won't take long to settle in.
Our campus is perfectly situated less than two minutes' walk from the hustle and bustle of the main city centre shopping area. You never have to walk far to a lecture or seminar and there's always somewhere close-by you can grab a coffee or a quick bite to eat.
Our School of Computing and Newcastle Business School are based at Newcastle Helix. They're still just 15 minutes' walk from the centre of campus.
Most of our student accommodation is within a 20 minute walk from the centre of campus.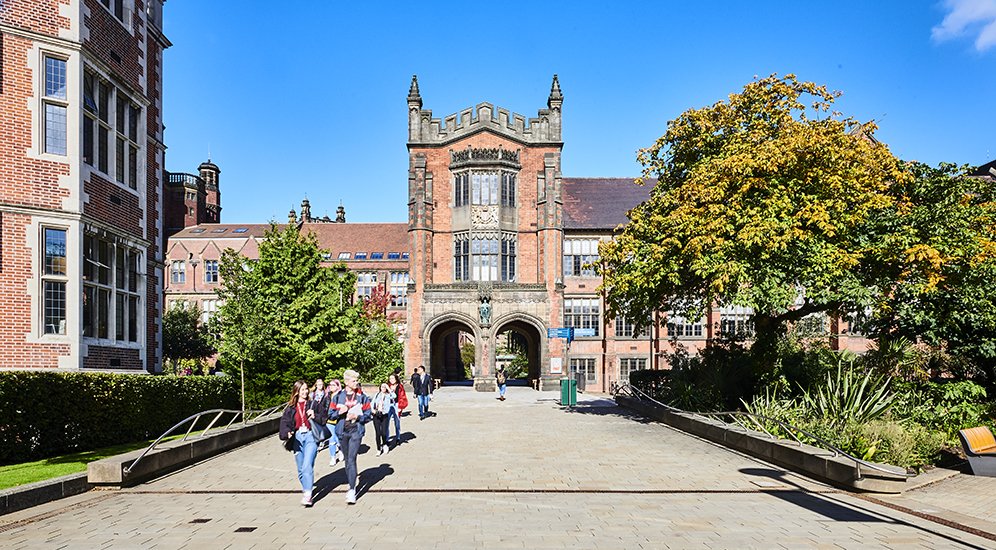 Newcastle University's Arches are recognised around the world as a symbol of the institution.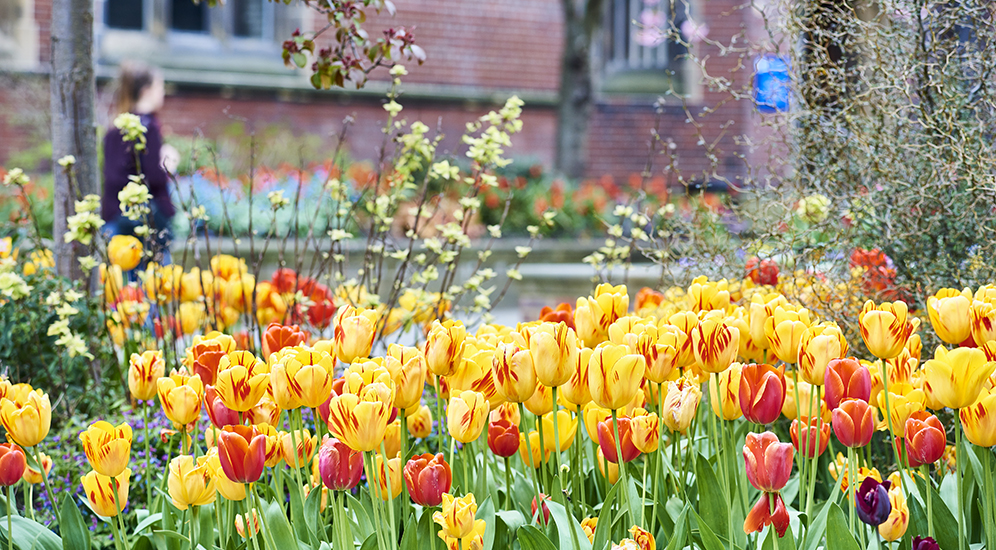 Take a look around our campus and Newcastle city centre as the sun brings out the spring flowers in bloom.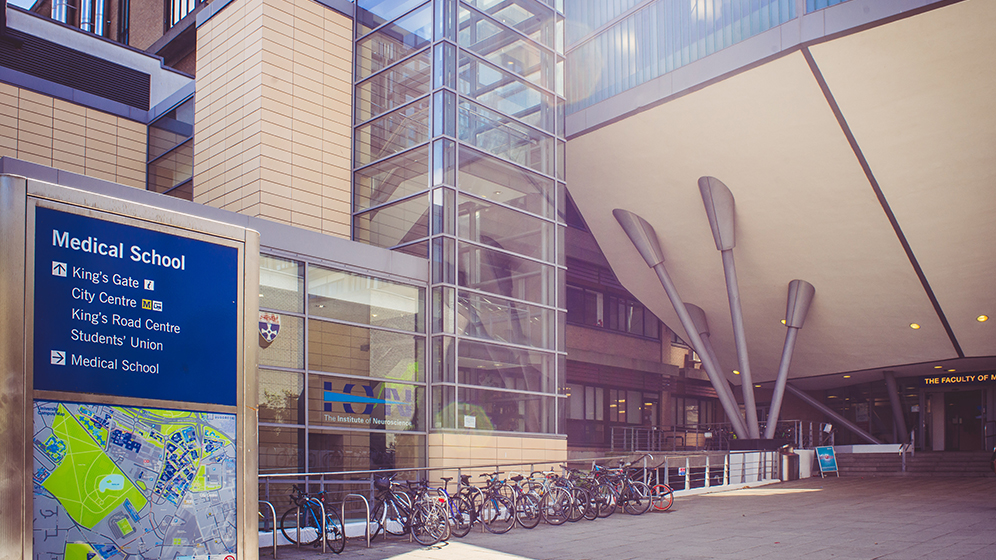 Newcastle University's Faculty of Medical Sciences, home to a world-leading collaboration of research scientists, engineers, medical doctors and teaching professionals.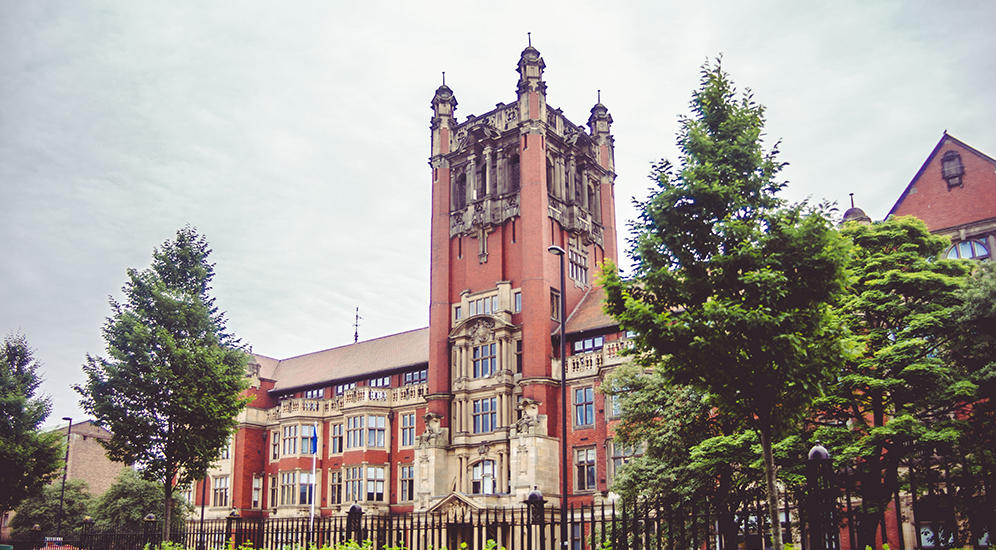 Take a tour of Newcastle University's campus in timelapse.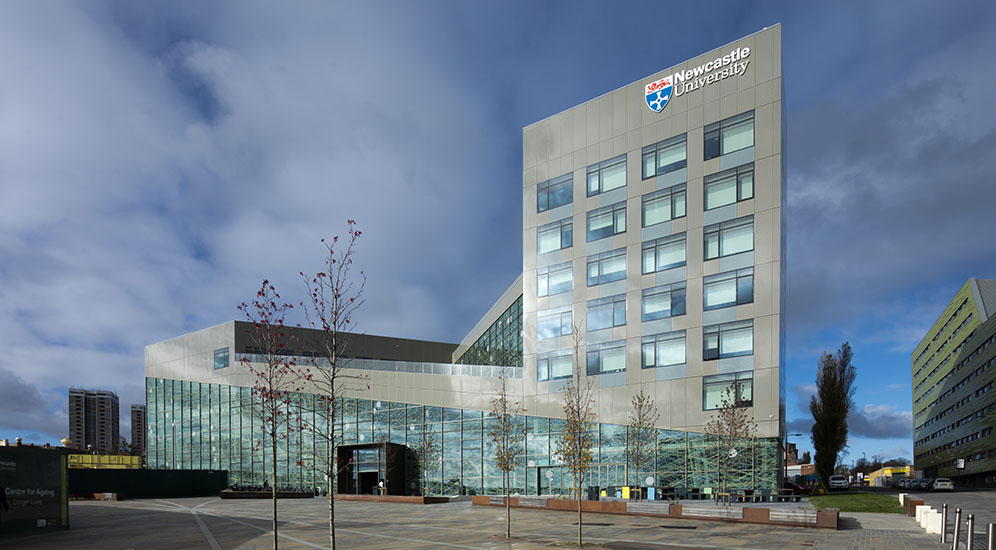 The new £58m Urban Sciences Building, based at the Newcastle Helix and home to the School of Computing.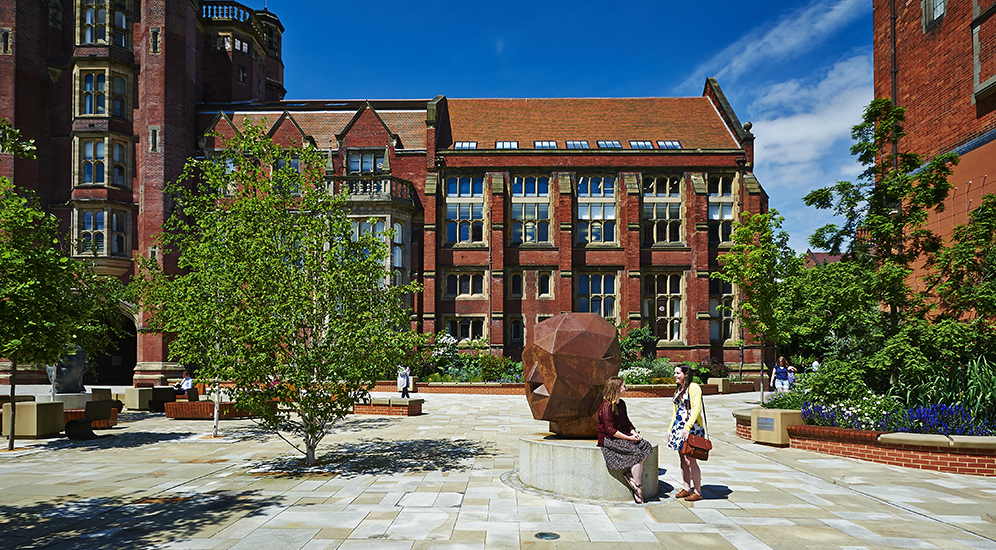 The Student Forum, where you can soak up the campus atmosphere amongst Newcastle graduate Joseph Hillier's sculptures.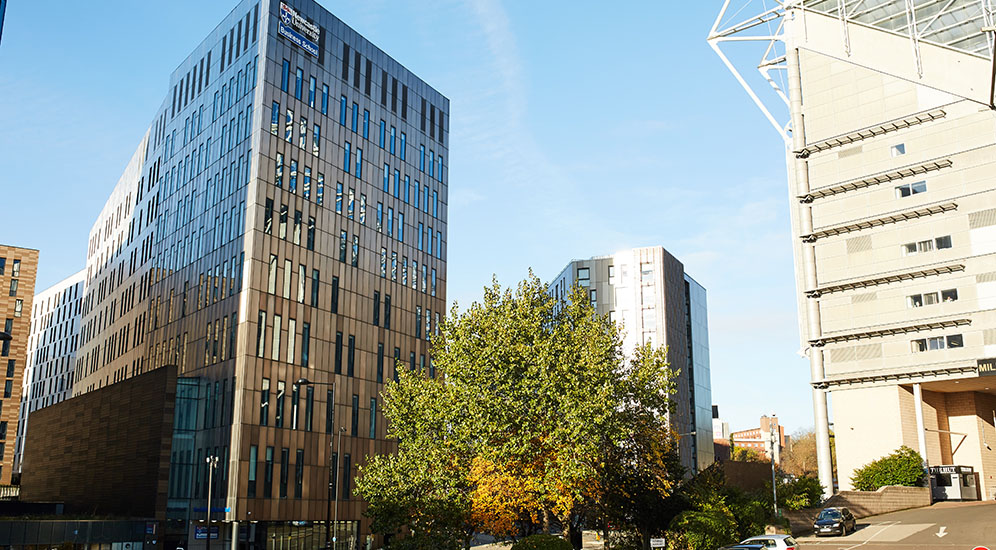 The Business School is situated within a £50-million development, providing cutting edge facilities, designed with our students in mind.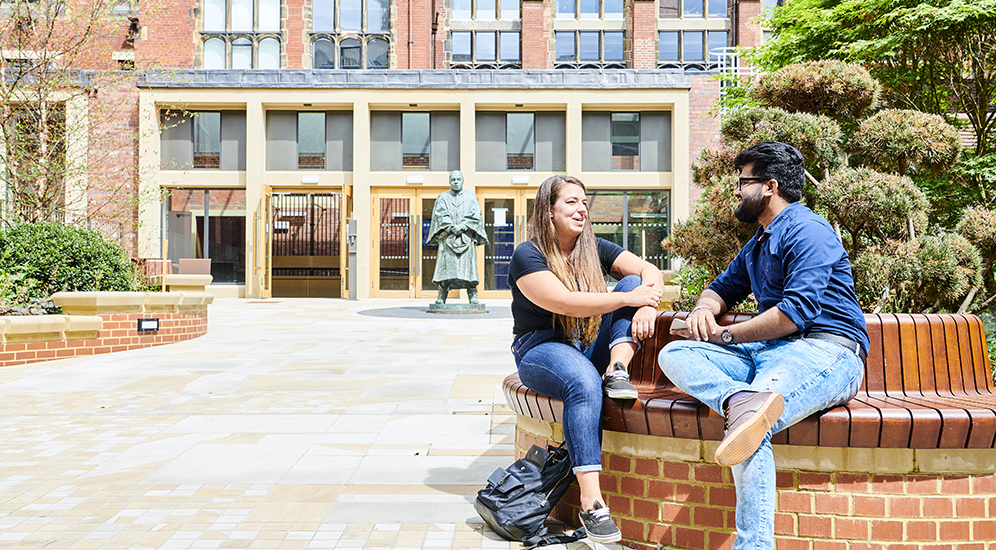 The King's Quad courtyard, with a bronze statue of Dr Martin Luther King as its focal point.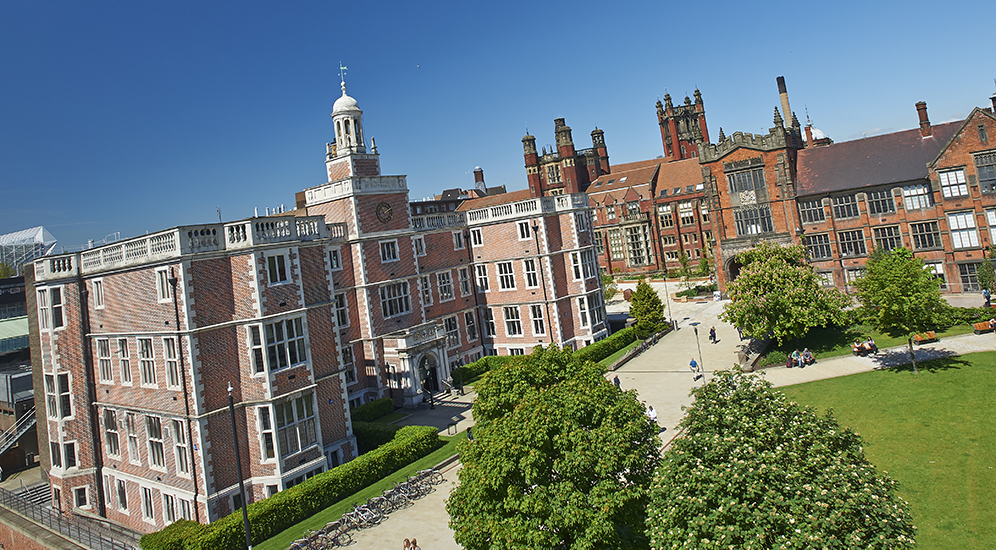 The impressive Students' Union building - heart of campus and the hub of student life with a bar, shops, coffee shops, take-outs, study spaces, a bank and the Student Advice Centre.
Newcastle is ranked among the world's best for sustainable development. We declared a Climate Emergency as a university. This means that we have pledged to reduce our own net carbon emissions to zero by 2030.
We were only the second university in the UK to make this declaration and now that our partners in the City Council and the NHS Trust have also declared, we believe that Newcastle as a city is leading the way in its efforts towards a more sustainable future.
Our facilities
We've achieved five QS Stars for our facilities from QS Quacquarelli Symonds, meaning you'll have access to a whole range of top facilities that not only support you and help you get the best out of your studies but give you an outstanding experience.
Our high-specification, specialist facilities include laboratories, studios, museums, galleries, farms, and even a sea-going vessel. Find out more on our Undergraduate and Postgraduate course pages.
Student safety
Newcastle is a very student-friendly city, with accessible public transport and a strong focus on maintaining a safe and vibrant city centre. To ensure you enjoy a secure and supportive time on campus, we have:
cross-campus CCTV
24-hour porters at halls of residence
security staff on duty across campus at all time
During registration you will get a contact card with out-of-hours emergency contact numbers. Student Wellbeing also publishes an emergency contacts list.