Clearing 2020:
Build The New
Our world has changed, be part of shaping a better one.
Contact us during Clearing
From Thursday 13 August, you will be able to get in touch with us via phone or live chat from 08.00. Whether your exam results are from a previous year, or they're calculated based on your teachers' assessments this summer, we will treat all results equally and fairly.
Our Clearing Hotline: 0800 073 5050 and Live Chat is open from 08.00 on 13 August.
Our International Clearing Hotline: +44 191 222 5000 is open now from 09.00 to 10.00 and opens on 13 August from 08.00 for direct international applicants.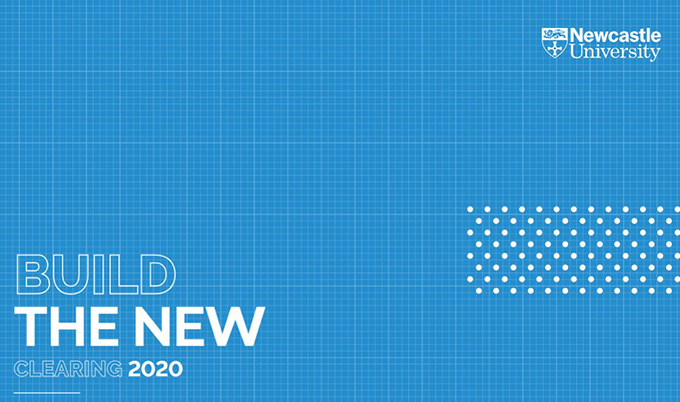 Our Accommodation hotline is open from Thursday 13 August to Friday 28 August from 08.30 to 17.30. You can also get in touch with the team through Live Chat from 08.30 to 17.30. Our advisers will also be available from 09.00 to 17.00 on Saturday 15 August.
If you're calling from the UK, call: 0191 222 5102
If you're calling from outside the UK, call: +44 191 222 5102
Please note that Medicine and Dentistry are not available through Clearing.
Undergraduate Degrees for
2020
Courses listed as "Available through Clearing" are subject to change and are not guaranteed to be available in Clearing
Welcome to the Clearing Blog Hub
Our blogs cover what to do on Results Day and real Clearing success stories. You can explore our essential Clearing guides - including our Clearing eBook - and student blogs.
Adjustment
Adjustment is a chance for you to reconsider where and what to study. If you've had a conditional firm choice accepted, you could potentially swap your place for another course you prefer.
Adjustment is available from A Level results day until the end of August. A lot of competitive courses will be full. But other applicants might have missed their conditions or swapped, so it could be worth seeing what degrees in Clearing and Adjustment are available.
Looking at your university options for Results Day?
Whether you get the grades you need or join us through Clearing or Adjustment, there are plenty of reasons to choose Newcastle University.
Find out more about: