Politics and History
BA Honours
UCAS code: VL12
Full time
3 years
Next start date: September 2021
Explore the key political issues facing us today and the historical events behind them on this politics and history degree.
Fees (per year)
Home: £9250
International: £18600
Entry requirements
A Level: AAA-AAB
IB: 35 points
UCAS Institution name and code:
Work placement opportunity
Study abroad opportunity
Course overview
This three-year joint honours degree focuses on developing your skills and abilities to critically analyse historical and political topics. You'll graduate as a confident independent learner with a specialist knowledge in areas of interest to you.
You'll be able to follow your own path, choosing to study modules which are closely related, or cast your net wide, studying topics that span six continents.
You'll study in a research-led environment, alongside scholars at the forefront of their fields. You'll also improve your research skills, completing a range of research projects during your degree.
In history, you'll explore themes including revolution, slavery, radicalism, medical history, and religion across a variety of periods, geographies and cultures. In politics, you'll look at global politics, political philosophy and international relations.
Quality and ranking
top 175 – Arts and Humanities category – Times Higher Education World University Rankings by Subject 2020
top 20 in the UK – the Times and Sunday Times Good University Guide 2020
90% overall satisfaction score – National Student Survey 2019
top 200 – Social Sciences category – Times Higher Education World University Rankings by Subject 2020
Teaching excellence
TEF Gold
A ringing endorsement of Newcastle University's long tradition of excellence in teaching.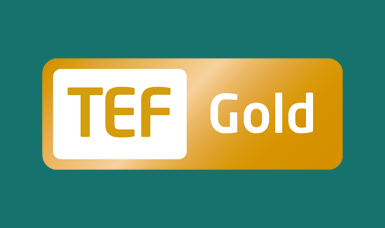 Modules and learning
Modules
The information below is intended to provide an example of what you will study.
Most degrees are divided into stages. Each stage lasts for one academic year, and you'll complete modules totalling 120 credits by the end of each stage.
Our teaching is informed by research. Course content may change periodically to reflect developments in the discipline, the requirements of external bodies and partners, and student feedback.
You'll build a foundation to become an independent learner and critical reader/thinker through compulsory modules.
Optional modules give an overview of our range, whether that be the major pathways in Politics (such as political thought and international politics), or the chronological and cultural variety of History.
You'll choose six optional modules in total – three each from Politics and History. Through these modules you'll deepen your subject knowledge and build on your skills from Stage One.
You'll critically engage with the topics you're studying and become a confident participant in our learning community. If you are thinking about undertaking an optional dissertation in Stage Three, you'll select modules to prepare you for this.
Optional Modules
Greece from ancient times to the 21st century: Interdisciplinary approaches to the study of the past
1968: A Global Moment?
Prayer, Poetry and Travel: Communication in the Medieval World
A History of Radical vs Conservative Thought, 1640-1917
Contesting Reproductive Rights in the UK and Ireland
Crafting History: The Dissertation Proposal
Disability Histories: War and its Aftermath on Minds and Bodies in Russia and the United States
Hunger, Death, and Politics: Famines in History
Germany and Central Europe in the 19th and 20th centuries
History and Film: Representing the Past
Ideas and Belief in Medieval and Early Modern East Asia
Land and Society in the USA, Ireland and Scotland, c. 1840-1922
Modern Times: The History of Interwar Europe, 1918-1939
The Reformation World: Europe and America, 1450-1650
The Sea in History
War, Revolution and Union in 17th-century Britain: the Stuart Ordeal
Violence and Non-Violence in the American South
Researching History
Postwar Societies: Restitution, Reconstruction, and Trauma in Europe and Asia after 1945
Comparative History of Hispano-America and Brazil: from Independence to the Mexican Revolution (17889/1810-1917)
You will continue to study a mixture of Politics and History modules. This can be through an even split of modules, or a weighting towards History or Politics. You may include a research dissertation in either subject.
Through study in the recommended modules you'll critically reflect on History and your own ideas through close study of an influential work. You'll also broaden your horizons by considering the uses and abuses of history in public life.
Modules
Teaching and assessment
Teaching methods
Most of your modules will be delivered through lectures and seminars. Seminars become more important in Stage 2 and 3, reflecting your development into a confident and skilled independent learner and part of the School's wider learning community.
In Politics, you'll also focus on public speaking, with in-class debates used to test, defend and refine your ideas.
Assessment methods
You'll be assessed through a combination of:
Examinations – practical or online
Skills and experience
Practical skills
You'll benefit from a range of field trips to places such as:
local museums
castles
broadcasters
You'll also have the opportunity to gain first-hand experience carrying out community-based politics research. You'll support a local institution or non-governmental organisation and apply some of your learned skills in the workplace.
Research skills
You'll be able to choose to complete an independent research project in Stage 3. You can either complete a dissertation, or the more practical option of hands-on research within the community.
You'll learn to plan, develop and implement a project, while contributing to academic knowledge, or having an impact on the community.
You can also apply for a vacation scholarship, where you can work alongside researchers. You'll gain first-hand experience of working on a project and develop key skills, such as:
researching new material
collecting, analysing and interpreting social data
carrying out research in challenging environments
Chat to a student
I chose Newcastle because it is a prestigious university known for its research output. The course is flexible as it gives me the option to pick from a range of different modules, all of which were very appealing to me.
Opportunities
Study abroad
Experience life in another country by choosing to study abroad as part of your degree. You'll be encouraged to embrace fun and challenging experiences, make connections with new communities and graduate as a globally aware professional, ready for your future.
You can choose to spend up to a year studying at a partner institution overseas.
If you choose to study abroad, it will extend your degree by a year.
Find out more about study abroad
Work placement
Get career ready with a work placement and leave as a confident professional in your field. You can apply to spend 9 to 12 months working in any organisation in the world, and receive University support from our dedicated team to secure your dream placement. Work placements take place between stages 2 and 3.
You'll gain first-hand experience of working in the sector, putting your learning into practice and developing your professional expertise.
If you choose to take a work placement, it will extend your degree by a year. A work placement is not available if you're spending a year studying abroad. Placements are subject to availability.
Facilities and environment
Facilities
You'll be based at our city-centre campus between the School of History, Classics and Archaeology, in the historic Armstrong Building and the School of Geography, Politics and Sociology, in the recently refurbished Henry Daysh Building.
You'll have access to a range of on-campus facilities, including:
the Great North Museum: Hancock, with its Antiquarian Library and range of artefacts
the Special Collections in the Robinson Library
Support
You'll have the support of an academic member of staff as a personal tutor throughout your degree to help with academic and personal issues.
Peer mentors will help you in your first year. They are fellow students who can help you settle in and answer any questions you have when starting university.
Your future
Our Politics and History graduates are in high demand when they complete this course. 89% of our graduates were in work or further study within six months of graduating*.
*Destinations of (undergraduate, UK and EU) Leavers from Higher Education Survey 2016/17
Join our network of successful graduates
On graduation from our degree courses, you will have the proven ability to think critically, assess complex material and data, carry out research, construct a well-informed argument and articulate it on paper and in person.
Some of our graduates have used this powerful combination of skills to progress directly into careers in politics, economics and international relations – for employers such as the Houses of Parliament, HM Treasury, local government, the Civil Service, inter-governmental organisations and public affairs consultancies.
Others have applied their skills with equal success in the media, law, finance, management consultancy, education, human resources, marketing, business and academia.
Our Politics graduates include MPs in Westminster, fast-track civil servants in the Cabinet Office and Department for Work and Pensions, parliamentary researchers, and Brussels-based public affairs consultants.
Our staff also maintain strong links with governmental bodies such as the UK and Scottish Parliaments, NATO and the EU.
Make a difference
Careers support
You'll benefit from targeted careers support throughout your degree. In your induction week, you'll explore potential career paths.
In Stage 2, you can apply for a work placement with a local political party or charity.In Stage 3 you can boost your prospects by conducting policy research on behalf of a local community organisation.
Our award-winning Careers Service is one of the largest and best in the country, and we have strong links with employers. We provide an extensive range of opportunities to all students through our ncl+ initiative.
Visit our Careers Service website
Recognition of professional qualifications outside of the UK
From 1 January 2021 there is an update to the way professional qualifications are recognised by countries outside of the UK.
Entry requirements
All candidates are considered on an individual basis and we accept a broad range of qualifications. The entrance requirements below apply to 2021 entry.
International Baccalaureate
35 points
Other UK qualifications (and PARTNERS)
Qualifications from outside the UK
English Language requirements
PARTNERS
Through our PARTNERS programme, you could receive an offer up to three grades lower than the typical requirements, and get support throughout the application process. To apply through PARTNERS, you must be based in the UK and meet our eligibility criteria.
Entrance courses (INTO)
International Pathway Courses are specialist programmes designed for international students who want to study in the UK. We provide a range of study options for international students in partnership with INTO.
Find out more about International Pathway Courses
Admissions policy
This policy applies to all undergraduate and postgraduate admissions at Newcastle University, including Newcastle University London. It is intended to provide information about our admissions policies and procedures to applicants and potential applicants, to their advisors and family members, and to staff of the University.
Tuition fees and scholarships
Tuition fees for 2021 entry (per year)
International Fee Students
£18600
The maximum fee that we are permitted to charge for home fee-paying students is set by the UK government.
As a general principle, you should expect the tuition fee to increase in each subsequent academic year of your course, subject to government regulations on fee increases and in line with inflation.
You will be charged tuition fees for each year of your degree programme (unless you are on a shorter exchange programme).
The tuition fee amount you will pay may increase slightly year on year as a result of inflation.
For courses commencing from September 2021 and beyond, EU, other EEA and Swiss nationals will no longer be eligible for home fees or Student Finance England support.
If you are from the EU you will pay international tuition fees.
Year abroad and additional costs
For programmes where you can spend a year on a work placement or studying abroad, you will receive a significant fee reduction for that year.
Some of our degrees involve additional costs which are not covered by your tuition fees.
Find out more about:
Scholarships
Find out more about:
Open days and events
UK open days
The situation with Covid-19 means that we're unable to hold Open Days on campus. However, you don't have to visit in person to experience Newcastle.
From the comfort of your sofa you'll be able to:
• explore our beautiful campus
• find out about our vibrant city
• discover what students think about studying at Newcastle
You'll also have the opportunity to speak to academic staff and find out more about the subjects you're interested in.
Worldwide events
We regularly travel overseas to meet with students interested in studying at Newcastle University. Visit our events calendar to find out when we're visiting your region.
How to apply
Apply through UCAS
To apply for undergraduate study at Newcastle University, you must use the online application system managed by the Universities and Colleges Admissions Service (UCAS). All UK schools and colleges, and a small number of EU and international establishments, are registered with UCAS. You will need:
the UCAS name and institution codes for Newcastle University (NEWC/N21)
the UCAS code for the course you want to apply for
the UCAS 'buzzword' for your school or college
If you are applying independently, or are applying from a school or college which is not registered to manage applications, you will still use the Apply system. You will not need a buzzword.
Apply through UCAS
Apply through an agent
International students often apply to us through an agent. Have a look at our recommended agents and get in touch with them.
Get in touch
By Phone
Due to current circumstances, we are currently unable to take phone calls.
Online
Keep updated
We regularly send email updates and extra information about the University.
Receive regular updates by email
Live chat
Chat now
Social Media