Advice for 2022 Undergraduate
Offer Holders and Clearing Applicants
We're here to help you with advice and guidance following this year's A Level, IB and BTEC results.
Find the right advice for you
Use our FAQs to find the advice that applies to you with guidance on what to do next.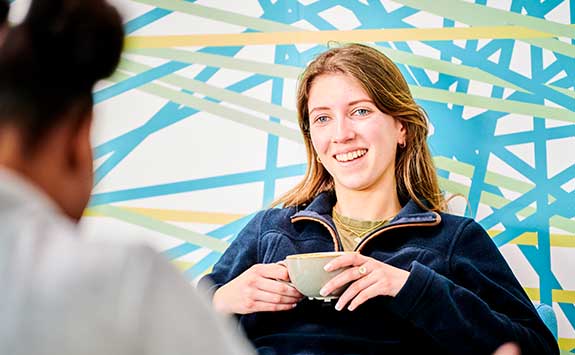 If you are appealing your grades
If you are unhappy with your grade(s), the first thing you need to do is talk to your school or college. They can advise you on your options. And can submit a request to the exam board on your behalf – you cannot do this yourself.
Your school will advise you on the process and you will need to let us know the outcome of your appeal.
Please complete this online form to let us know that you are appealing your grades. We only need to know that you are appealing if you have received an unsuccessful confirmation decision.
I'd like to defer my offer to 2023, how do I do this?
If you are currently holding a conditional offer and would like to defer to 2023, please contact us on A Level results day if your place is confirmed. We will be able to advise further.
If you are currently an unconditional firm offer holder, please contact ug-admissions@ncl.ac.uk. We will be able to advise further on how you can request to defer.
How can I contact the Accommodation Team?
Our friendly advisers are ready to talk to you from:
18 August: 09:00-17:00
19 August: 09:00-17:00
20 August: 09:00-15:00
22 August: 09:00-17:00
You can also get in touch with the team through live chat throughout this period.
We assign accommodation to Clearing students from 25 August onwards.
What accommodation is available and what is the deadline to apply?
We work with local accommodation providers to provide new students joining us for first year undergraduate and postgraduate taught courses with a purpose-built bedroom.
Where possible, the Accommodation Team will take into account your preferences for location and room type. It is important to note they are not always able to allocate you to your choice.
Accommodation applications must be complete by 7 September. The Accommodation Team will aim to have rooms allocated by 12 September.