Mathematics and Statistics BSc Honours
UCAS code: GG13
Full time
3 years
Our professionally accredited three-year Mathematics and Statistics BSc Honours degree provides a firm foundation in the ideas and techniques of modern mathematics and statistics.
You are currently viewing course information for entry year:
Fees (per year)
Home: £9250
International: £22800
Entry requirements and offers
A-Level: AAB-A*BB
IB: 34 points
UCAS Institution name and code:
Course overview
All our degrees focus on three core areas – pure mathematics, applied mathematics, and statistics – and you have the flexibility to tailor the combination of these to suit your interests.
On this degree, you will select modules evenly across both mathematics and statistics. These include:
complex variable
statistical inference
foundations of probability
You can also choose optional modules linked to the research expertise of our staff and learn about the latest developments in the discipline, such as advanced hydrodynamics, quantum mechanics, and Bayesian inference.
BSc or MMath?
We offer our degrees at two levels:
three-year Bachelor of Science (BSc) degrees
four-year Master of Mathematics (MMath) or Master of Mathematics and Statistics (MMathStat) degrees
Our four-year degrees are more in-depth and include:
advanced topics and a wider choice of modules
a specialist study, tailored to your own interests, that develops your skills in research and communication
more technical skills, for those who wish to enhance their employability or proceed to postgraduate study
Transfer between the two levels is possible up until the middle of Stage 3.
To qualify for Stages 3 and 4 of the MMath/MMathStat degree, you must normally have obtained at least an upper-second-class average mark in Stages 2 and 3.
Your course and study experience - disclaimers and terms and conditions
Please rest assured we make all reasonable efforts to provide you with the programmes, services and facilities described. However, it may be necessary to make changes due to significant disruption, for example in response to Covid-19.

View our Academic experience page, which gives information about your Newcastle University study experience for the academic year 2023-24.

See our terms and conditions and student complaints information, which gives details of circumstances that may lead to changes to programmes, modules or University services.
Additional information
Flexible degree structure
All of our mathematics and statistics degrees follow a common core set of modules for the first two years, this means transfer between degree specialisms is possible.
There is also flexibility (mainly at Stage 1) to choose topics from other areas of the University, for example:
accounting
music
a foreign language
another science
Quality and ranking
Professional accreditation and recognition
All professional accreditations are reviewed regularly by their professional body.
Modules and learning
Modules
The information below is intended to provide an example of what you will study.
Most degrees are divided into stages. Each stage lasts for one academic year, and you'll complete modules totalling 120 credits by the end of each stage.
Our teaching is informed by research. Course content may change periodically to reflect developments in the discipline, the requirements of external bodies and partners, and student feedback.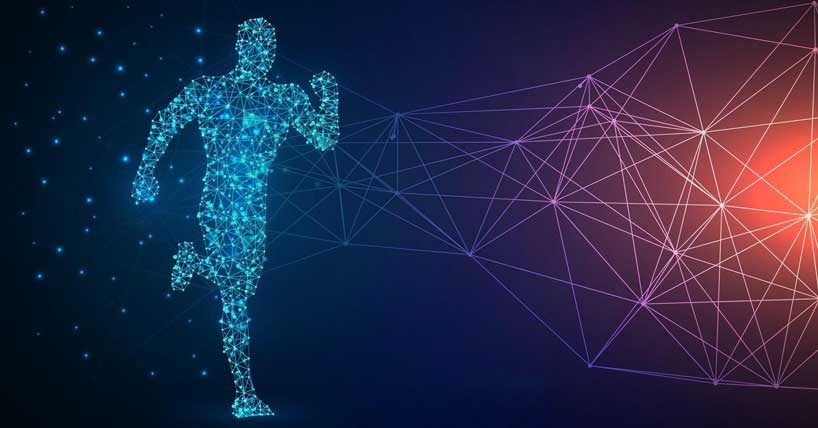 You'll take a set of core modules. These equip you with the key skills and knowledge that all mathematicians and statisticians need and the main areas of pure mathematics, applied mathematics, algebra, probability and statistics.
There is also flexibility to choose topics from other areas of the University, for example, accounting, music, a foreign language or another science.
You'll select from a wide range of optional modules, which are closely linked to the research expertise of our staff. This gives you freedom to specialise in areas of particular interest.
Your degree title will reflect your balance of mathematics and statistics taken in Stage 3.
Information about these graphs
We base these figures and graphs on the most up-to-date information available to us. They are based on the modules chosen by our students in 2022-23.
Teaching time is made up of:
scheduled learning and teaching activities. These are timetabled activities with a member of staff present.
structured guided learning. These are activities developed by staff to support engagement with module learning. Students or groups of students undertake these activities without direct staff participation or supervision
Teaching and assessment
Teaching methods
You'll be taught through:
lectures
problem classes
tutorials and drop-in sessions
practical computer classes and computer-based assessments
data collection and analysis
Assessment methods
You'll be assessed through a combination of:
Assignments – written or fieldwork

Examinations – practical or online
Skills and experience
Business skills
Throughout your degree, you'll develop a whole range of transferable skills, for example analytical, report writing and presentation skills.
You'll have the opportunity to take part in optional industrial and business projects and placements. These opportunities are very flexible. They are arranged throughout the academic year, during the summer period or through students taking a break from academic studies.
Projects with industry prepare you well for a career both outside and within academia, learning vital new skills and gaining new experiences.
Chat to a student
We have a range of different sessions from lectures and problems classes to group meetings and computer labs, this stops uni work getting monotonous and boring.
Opportunities
Study abroad
Experience life in another country by choosing to study abroad as part of your degree. You'll be encouraged to embrace fun and challenging experiences, make connections with new communities and graduate as a globally aware professional, ready for your future.
You can choose to spend up to a year studying at a partner institution overseas. Our overseas partner institutions include:
Universiteit Leiden, in The Netherlands
L-Universta ta' Malta, in Malta
Universitat Politècnica de Catalunya, in Barcelona
Technisches Universitat Munchen, Munich
There are also lots of options in North America, Australia and Asia, including:
Buffalo (New York State)
McGill (Montreal)
University of New South Wales (Sydney)
Hong Kong
Singapore
During your time studying abroad, you will select from a range of modules offered by your host university. Alongside taking some subject-relevant modules, you will be given greater flexibility to choose modules from different disciplines (eg Languages, Business)
If you choose to study abroad, it will extend your degree by a year.
A full year not for you? No problem - there are usually lots of short-term student mobility experiences to take part in. This includes field trips and student conferences.
Find out more about study abroad
Work placement
Get career ready with a work placement and leave as a confident professional in your field. You can apply to spend 9 to 12 months working in any organisation in the world, and receive University support from our dedicated team to secure your dream placement. Work placements take place between stages 2 and 3.
You'll gain first-hand experience of working in the sector, putting your learning into practice and developing your professional expertise.
If you choose to take a work placement, it will extend your degree by a year. Your degree title will show you have achieved the placement year. Placements are subject to availability.
Facilities and environment
Facilities
You'll join the School of Mathematics, Statistics and Physics based in the Herschel Building.
A state-of-the-art learning environment will support your studies and you'll have access to extensive IT facilities for teaching and self-study, including:
computer-based exercises with instant review of model solutions
problem-solving video tutorials
recording system for video capture of lectures, which you can download and watch again to help with your revision
We also have a dedicated mathematics and statistics library and reading room.
Support
To support you in your studies, all new students entering year 1 or year 2 will receive a tablet. You can download the online learning resources you'll need for your course (helping us to make our campus more sustainable).
You'll have the support of an academic member of staff as a personal tutor throughout your degree to help with academic and personal issues. There is a transition officer specifically to help your transition from school/college to university life.
Peer mentors will help you in your first year. They are fellow students who can help you settle in and answer any questions you have when starting university.
You'll also benefit from our:
induction programme, including social events, to help you settle in quickly
activities and events run by our student-run society, MathSoc
homework classes to help with assignments
Your future
Join a network of successful graduates
100% of our Mathematics and Statistics BSc Honours graduates were employed or in further study within 6 months of graduating, with an average salary of £25,813*.
Recent graduates have secured roles such as:
financial engineer
graduate data analyst
investment risk manager
*Destinations of (undergraduate, UK and EU) Leavers from Higher Education Survey 2016/17
Careers for mathematicians and statisticians
Mathematicians and statisticians have always been highly valued by employers for their analytical and problem-solving skills, and their ability to think logically and quantitatively.
You'll also develop key skills which are essential for the employment market such as communication, teamwork, planning, and organisation.
There are some careers for which a degree in mathematics is usually required, for example, teaching mathematics, statistical work, actuarial work, some research and development, and some areas of computing.
Mathematics graduates are also strong candidates in areas such as:
management consultancy
finance
accountancy
information technology
logistics
transportation
Industry too is always looking out for specialists with an interest in the applications of mathematics to engineering.
A degree in mathematics and statistics can also lead on to further study including PhD, MSc and PGCE courses.
Benefit from strong industry links
You'll also benefit from our well-established links with organisations within the industry. Through research or placements we work with companies such as:
Nissan
Northern Gas networks
Office for National Statistics
Centre for Life
Met Office
Department for Environment, Food and Rural Affairs
Drager Safety
Enzen Global
PTV Group
USGS
Make a difference
Sorry, you need JavaScript to view this video
Follow in their footsteps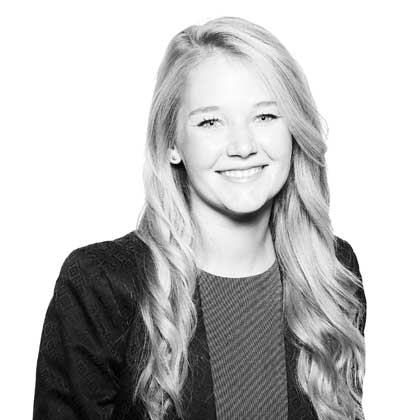 Name:

Emma

Graduated:

2016

Now working as:

Hiscox Insurance
"It is great to be able to take the skills and knowledge I learnt at university and apply it to real-world applications."
We asked Emma to take a look back at her time at Newcastle and tell us how it has impacted her career as a catastrophe modeller.
Careers support
Our award-winning Careers Service is one of the largest and best in the country, and we have strong links with employers. We provide an extensive range of opportunities to all students through our ncl+ initiative.
Visit our Careers Service website
Recognition of professional qualifications outside of the UK
From 1 January 2021 there is an update to the way professional qualifications are recognised by countries outside of the UK
Entry requirements
All candidates are considered on an individual basis and we accept a broad range of qualifications. The entrance requirements and offers below apply to 2024 entry.
International Baccalaureate
Other UK and the Republic of Ireland qualifications
Qualifications from outside the UK
English Language requirements
Entrance courses (INTO)
International Pathway Courses are specialist programmes designed for international students who want to study in the UK. We provide a range of study options for international students in partnership with INTO.
Find out more about International Pathway Courses
Admissions policy
This policy applies to all undergraduate and postgraduate admissions at Newcastle University. It is intended to provide information about our admissions policies and procedures to applicants and potential applicants, to their advisors and family members, and to staff of the University.
Credit transfer and Recognition of Prior Learning
Recognition of Prior Learning (RPL) can allow you to convert existing relevant university-level knowledge, skills and experience into credits towards a qualification. Find out more about the RPL policy which may apply to this course.
Tuition fees and scholarships
Tuition fees for 2024 entry (per year)
Qualification:

BSc Honours

Home students

full time 3 years

Tuition fees (per year)

9250

International students

full time 3 years

Tuition fees (per year)

22800
Year abroad and additional costs
For programmes where you can spend a year on a work placement or studying abroad, you will receive a significant fee reduction for that year.
Some of our degrees involve additional costs which are not covered by your tuition fees.
Find out more about:
Scholarships
Find out more about:
Open days and events
UK open days
You'll have a number of opportunities to meet us throughout the year at our on-campus and virtual open days.
You'll be able to:
• explore our beautiful campus
• find out about our vibrant city
• discover what students think about studying at Newcastle
You'll also have the opportunity to speak to academic staff and find out more about the subjects you're interested in.
Find out about how you can visit Newcastle in person and virtually.
Worldwide events
We regularly travel overseas to meet with students interested in studying at Newcastle University. Visit our events calendar to find out when we're visiting your region.
How to apply
Apply through UCAS
To apply for undergraduate study at Newcastle University, you must use the online application system managed by the Universities and Colleges Admissions Service (UCAS). All UK schools and colleges, and a small number of EU and international establishments, are registered with UCAS. You will need:
the UCAS name and institution codes for Newcastle University (NEWC/N21)
the UCAS code for the course you want to apply for
the UCAS 'buzzword' for your school or college
If you are applying independently, or are applying from a school or college which is not registered to manage applications, you will still use the Apply system. You will not need a buzzword.
Apply through UCAS
Apply through an agent
International students often apply to us through an agent. Have a look at our recommended agents and get in touch with them.
Get in touch
By phone
Call us on +44 (0) 191 208 3333 and press option 1. Our opening hours are Monday to Friday 10am until 4pm.
Live chat
Our NCL chatbot might be able to give you an answer straight away. If not, it'll direct you to someone who can help.
You'll find our NCL chatbot in the bottom right of this page.
Online
Keep updated
We regularly send email updates and extra information about the University.
Receive regular updates by email
Social Media