UCAS code: Q800
Full time
3 years
Next start date: September 2020
This Classics degree combines the study of Greek and Latin language and literature with a diverse range of historical and cultural topics reflecting the expertise of our staff.
Fees (per year)
Home: £9250
International: £18600
Entry requirements
A Level: AAB-ABB
IB: 32-35 points
UCAS Institution name and code:
Work placement opportunity
Study abroad opportunity
Course overview
This degree explores how the ancients thought about and presented their world in literary texts and material culture, and the impact of this on Western civilisation.
You'll develop core skills in reading, translating, analysing and interpreting a diverse range of Greek and Latin texts. You'll also learn how to relate them to their historical and literary context.
Each year, you'll spend one-third of your time studying Latin, and a third studying Greek. Alongside this, you can pursue areas of personal interest to you in the literary field and beyond – including history, philosophy, and material culture.
Your course during COVID-19
Please rest assured we make all reasonable efforts to provide you with the programmes, services and facilities described. However, it may be necessary to make changes due to significant disruption.

Given the changing nature of the COVID-19 pandemic, the commitments outlined are subject to guidelines that may be in place from time to time.

View our COVID-19 Study page, which gives information about your Newcastle University study experience for the academic year 2021-22.

See our terms and conditions and student complaints information
Quality and ranking
top 150 – Arts and Humanities category – Times Higher Education World University Rankings by Subject 2021
Teaching excellence
TEF Gold
A ringing endorsement of Newcastle University's long tradition of excellence in teaching.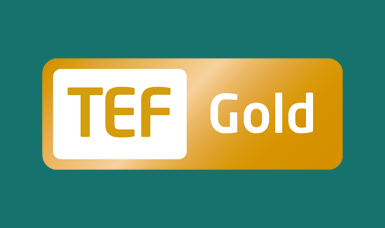 Modules and learning
Modules
The information below is intended to provide an example of what you will study.
Most degrees are divided into stages. Each stage lasts for one academic year, and you'll complete modules totalling 120 credits by the end of each stage.
Our teaching is informed by research. Course content may change periodically to reflect developments in the discipline, the requirements of external bodies and partners, and student feedback.
You'll gain a thorough grounding in the essential knowledge and skills required to read Greek and Latin texts, at a level appropriate to your qualifications and abilities. Translation and textual study classes enable you to improve your fluency in reading while developing your literary analysis skills.
You'll also have the opportunity to take modules in ancient history, philosophy, Greek and Roman culture, and archaeology.
Modules
You take a pair of Greek language modules and a pair of Latin language modules, at a level which best suits your ability in both languages.
You'll continue to build upon the language skills you developed in Stage 1 depending on the level at which you studied Greek and Latin. Increased emphasis will be placed on independent study.
A wide selection of optional modules on topics relating to literature, ancient history, art, archaeology, and the history of medicine will be available to choose from.
Modules
You choose a pair of Greek language modules and a pair of Latin language modules, following on from the modules studied in Stage 1.
You'll take translation and literature modules in Greek and Latin at the level appropriate for you. You'll also have the option to pursue your own research interests independently by writing a dissertation.
Alternatively, you can choose from a range of modules on offer, including topics such as human dissection in antiquity, the life and afterlife of Alexander the Great, Roman Egypt, and the representation of the ancient world in modern cinema.
Modules
You also choose one Greek language and one Latin language module following on from the modules studied in Stage 2.
Information about these graphs
We base these figures and graphs on the most up-to-date information available to us. They combine data on the planned delivery and assessments of our courses in 2021-22 with data on the modules chosen by our students in 2020-21.
Teaching time is made up of:
scheduled learning and teaching activities. These are timetabled activities with a member of staff present
structured guided learning. These are activities developed by staff to support engagement with module learning. Students or groups of students undertake these activities without direct staff participation or supervision
Teaching and assessment
Teaching methods
You'll be taught through a dynamic range of methods and activities, including lectures, seminars, tutorials, workshops, practical activities, site visits, fieldwork training and independent study. These activities take place in the classroom, library, field, museum and laboratory.
Assessment methods
You'll be assessed through a combination of:
Assignments – written or fieldwork

Examinations – practical or online
Skills and experience
Practical skills
During your degree, you'll have the chance to take part in extracurricular field trips that take advantage of the North East's rich history such as:
the nearby World Heritage Site of Hadrian's Wall
the classically inspired Belsay Hall
Wallington Hall
You'll be able to take advantage of the resources of the Great North Museum, with its extensive ancient collections.
These practical experiences complement your understanding of the topics you are studying, allowing you to analyse and interpret artefacts, and carry out research using a wide range of archives.
Research skills
You'll have the opportunity to apply for a scholarship to spend the summer following Stage 2 working alongside academic staff on your research project.
In your final year, using the skills developed during your degree, you'll write a dissertation on a topic of your choosing. During this, you'll hone your investigative skills as you undertake independent research with access to extensive print and electronic resources, as well as archives and special collections.
Opportunities
Study abroad
Experience life in another country by choosing to study abroad as part of your degree. You'll be encouraged to embrace fun and challenging experiences, make connections with new communities and graduate as a globally aware professional, ready for your future.
You have the opportunity to study abroad in either Stage 2 or 3. You can study in an EU country as part of a study abroad exchange or further afield.
Find out more about study abroad
Work placement
Get career ready with a work placement and leave as a confident professional in your field. You can apply to spend 9 to 12 months working in any organisation in the world, and receive University support from our dedicated team to secure your dream placement. Work placements take place between stages 2 and 3.
You'll gain first-hand experience of working in the sector, putting your learning into practice and developing your professional expertise.
If you choose to take a work placement, it will extend your degree by a year. A work placement is not available if you're spending a year studying abroad. Placements are subject to availability.
Facilities and environment
Facilities
You'll be based in the School of History, Classics and Archaeology, located at the heart of campus in the historic Armstrong Building. Here you'll have access to excellent study resources including:
the Cluster for Interdisciplinary Artefact Studies
a range of other specialist facilities and archives
the antiquarian library
the on-campus Great North Museum, with enormous collections of Greek and Roman artefacts, including the Shefton collection on Greek Art
Support
Study with us and be welcomed into a vibrant and supportive community. We ensure you achieve your highest potential and are equipped for career success.
You'll have the support of an academic member of staff as a personal tutor throughout your degree to help with academic and personal issues.
Peer mentors will help you in your first year. They are fellow students who can help you settle in and answer any questions you have when starting university.
Your future
You'll develop a mix of practical, intellectual and transferable skills desirable to employers. This will give you an excellent choice of further study and career opportunities open to you on completion of your studies.
Classics graduates find themselves in a diverse range of careers, including:
research, information work and IT
law and legal services
journalism and marketing
retail
social work
Employability at Newcastle
96% of Newcastle University graduates progressed to employment or further study within six months of graduating, with 85.5% in graduate-level employment or further study.
Take a look at the most recent data available for our graduates. See what they have gone on to achieve and be inspired to follow in their footsteps.
Statistics are based on what graduates were doing on a specific date, approximately six months after graduation (Destinations of (undergraduate and postgraduate UK domiciled) Leavers from Higher Education Survey 2016/17).
Make a difference
Careers support
Our award-winning Careers Service is one of the largest and best in the country, and we have strong links with employers. We provide an extensive range of opportunities to all students through our ncl+ initiative.
Visit our Careers Service website
Recognition of professional qualifications outside of the UK
From 1 January 2021 there is an update to the way professional qualifications are recognised by countries outside of the UK.
Entry requirements
All candidates are considered on an individual basis and we accept a broad range of qualifications. The entrance requirements below apply to 2021 entry.
International Baccalaureate
32-35 points
Other UK qualifications (and PARTNERS)
Qualifications from outside the UK
English Language requirements
PARTNERS
Through our PARTNERS programme, you could receive an offer up to three grades lower than the typical requirements, and get support throughout the application process. To apply through PARTNERS, you must be based in the UK and meet our eligibility criteria.
Entrance courses (INTO)
International Pathway Courses are specialist programmes designed for international students who want to study in the UK. We provide a range of study options for international students in partnership with INTO.
Find out more about International Pathway Courses
Admissions policy
This policy applies to all undergraduate and postgraduate admissions at Newcastle University, including Newcastle University London. It is intended to provide information about our admissions policies and procedures to applicants and potential applicants, to their advisors and family members, and to staff of the University.
Tuition fees and scholarships
Tuition fees for 2021 entry (per year)
International Fee Students
£18600
The maximum fee that we are permitted to charge for home fee-paying students is set by the UK government.
As a general principle, you should expect the tuition fee to increase in each subsequent academic year of your course, subject to government regulations on fee increases and in line with inflation.
You will be charged tuition fees for each year of your degree programme (unless you are on a shorter exchange programme).
The tuition fee amount you will pay may increase slightly year on year as a result of inflation.
For courses commencing from September 2021 and beyond, EU, other EEA and Swiss nationals will no longer be eligible for home fees or Student Finance England support.
If you are from the EU you will pay international tuition fees.
Year abroad and additional costs
For programmes where you can spend a year on a work placement or studying abroad, you will receive a significant fee reduction for that year.
Some of our degrees involve additional costs which are not covered by your tuition fees.
Find out more about:
Scholarships
Find out more about:
Open days and events
UK open days
The situation with Covid-19 means that we're unable to hold Open Days on campus. However, you don't have to visit in person to experience Newcastle.
From the comfort of your sofa you'll be able to:
• explore our beautiful campus
• find out about our vibrant city
• discover what students think about studying at Newcastle
You'll also have the opportunity to speak to academic staff and find out more about the subjects you're interested in.
Worldwide events
We regularly travel overseas to meet with students interested in studying at Newcastle University. Visit our events calendar to find out when we're visiting your region.
How to apply
Apply through UCAS
To apply for undergraduate study at Newcastle University, you must use the online application system managed by the Universities and Colleges Admissions Service (UCAS). All UK schools and colleges, and a small number of EU and international establishments, are registered with UCAS. You will need:
the UCAS name and institution codes for Newcastle University (NEWC/N21)
the UCAS code for the course you want to apply for
the UCAS 'buzzword' for your school or college
If you are applying independently, or are applying from a school or college which is not registered to manage applications, you will still use the Apply system. You will not need a buzzword.
Apply through UCAS
Apply through an agent
International students often apply to us through an agent. Have a look at our recommended agents and get in touch with them.
Get in touch
By Phone
Due to current circumstances, we are currently unable to take phone calls.
Online
Keep updated
We regularly send email updates and extra information about the University.
Receive regular updates by email
Social Media