UCAS code: V500
Full time
3 years
This philosophy degree pursues questions about the nature of reality, explores theories of knowledge, reflects on key ethical concepts, and examines issues related to the philosophy of art, culture, science and technology.
You are currently viewing course information for entry year:
Fees (per year)
Home: £9250
International: £21000
Entry requirements and offers
A-Level: ABB
IB: 32 points
UCAS Institution name and code:
Course overview
Newcastle Philosophy is rare among UK universities as much of our curriculum is dedicated to modern European philosophy. The curriculum includes thinkers such as Descartes, Kant, Hegel, Kierkegaard, Nietzsche, Heidegger, de Beauvoir, Sartre, Kristeva, Derrida and Foucault.
You'll also have the opportunity to explore key debates in the history of European philosophy, including those in Ancient Philosophy, the Enlightenment and beyond.
Each year you'll complete an individual project, where you apply the philosophy you learn to a topic of your choice. You'll open your mind to new ways of thinking and create your own learning path.
A dedicated project tutor will work with you throughout your degree and guide you through the project research process.
You'll learn how to question, analyse, and balance multiple (and often opposing) points of view - skills essential to a wide range of careers.
Your course and study experience - disclaimers and terms and conditions
Please rest assured we make all reasonable efforts to provide you with the programmes, services and facilities described. However, it may be necessary to make changes due to significant disruption, for example in response to Covid-19.

View our Academic experience page, which gives information about your Newcastle University study experience for the academic year 2023-24.

See our terms and conditions and student complaints information, which gives details of circumstances that may lead to changes to programmes, modules or University services.
Quality and ranking
Professional accreditation and recognition
All professional accreditations are reviewed regularly by their professional body.
Modules and learning
Modules
The information below is intended to provide an example of what you will study.
Most degrees are divided into stages. Each stage lasts for one academic year, and you'll complete modules totalling 120 credits by the end of each stage.
Our teaching is informed by research. Course content may change periodically to reflect developments in the discipline, the requirements of external bodies and partners, and student feedback.
Featured module
PHI1004: Stage 1 Project
Critically engage with philosophical ideas in relation to contemporary culture.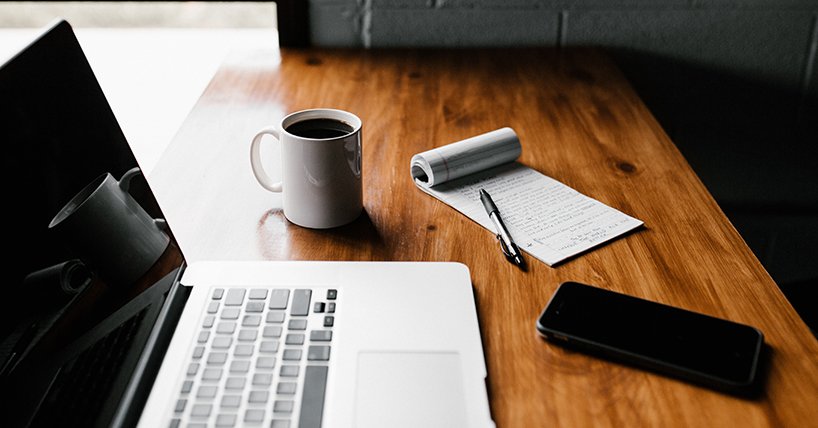 Flexibility and choice are built into the degree. You'll study compulsory philosophy modules and choose optional modules from both philosophy and other subjects.
You'll cover topics in Ancient Philosophy, ethics, epistemology, the philosophy of religion and existentialism. You'll explore issues such as the nature of freedom and the self, the existence of God, and the origin of our ethical values. You'll engage with the ideas of philosophers like Plato, Descartes, Hume, Nietzsche, Sartre and de Beauvoir. You'll begin your individual project in Semester 2.
In Stage 2 the degree moves onto the next crucial stage in the history of philosophy – Immanuel Kant and the materialist and idealist thought that followed in his wake.
Optional modules cover a range of topics from ethics in the modern world and in relation to political problems, to Italian philosophy and the philosophy of contemporary art and technology. You'll also have the opportunity to choose options in feminist philosophy and the philosophy of science. You'll undertake your individual project throughout the year - your chance to explore a topic of your choosing and apply the philosophy you have studied.
The emphasis this year is on twentieth and twenty-first century philosophy, building on the historical progression from the previous two Stages. You'll study phenomenology, including theorists like Heidegger, Levinas and Merleau-Ponty, together with modern theories in social and political philosophy, as well as political thought from the continental tradition. You'll have the chance to explore the relationship between psychoanalysis and philosophy, alongside non-Western philosophies.
Your individual research project runs throughout the year, providing you with an opportunity to apply these diverse ideas to your field of interest.
Modules
Study Abroad
If you're taking a semester abroad, you take the following compulsory modules:
Information about these graphs
We base these figures and graphs on the most up-to-date information available to us. They are based on the modules chosen by our students in 2022-23.
Teaching time is made up of:
scheduled learning and teaching activities. These are timetabled activities with a member of staff present.
structured guided learning. These are activities developed by staff to support engagement with module learning. Students or groups of students undertake these activities without direct staff participation or supervision
Teaching and assessment
Teaching methods
Learning in Philosophy is an active process, centring on your own reading and inspired by lectures and discussion in seminars and tutorials.
Assessment methods
You'll be assessed through a combination of:

Skills and experience
The project module runs in each year of the degree and provides the opportunity to develop your research and real business skills.
Each year you can work on a research project of interest to you, applying what you learn to the world around you. As you near your final year we'll encourage you to link your philosophical studies to a particular employment niche, such as publishing, advertising, law or education.
The topic of your project will determine what kind of research is required. It might involve site visits, interviews, archive work, or close textual analysis. Whatever you choose, we'll help you develop these research skills.
This project work encourages you to build up a range of skills that will be useful for your future, such as:
the ability to research, analyse and present complex information
the ability to time-manage large work projects
the ability to develop robust arguments and articulate your point of view
strong oral and written communication
creativity and independence
Opportunities
Study abroad
Experience life in another country by choosing to study abroad as part of your degree. You'll be encouraged to embrace fun and challenging experiences, make connections with new communities and graduate as a globally aware professional, ready for your future.
You could choose to spend a semester abroad in Stage 3. You also have the opportunity to transfer to 1429U BA Hons Philosophy (with Year Abroad) which involves a year of study in another country. You can choose to spend your year studying at a partner institution in an EU country as part of a study abroad exchange or further afield. This will extend your degree by a year.
Find out more about study abroad
Work placement
Get career ready with a work placement and leave as a confident professional in your field. You can apply to spend 9 to 12 months working in any organisation in the world, and receive University support from our dedicated team to secure your dream placement. Work placements take place between stages 2 and 3.
You'll gain first-hand experience of working in the sector, putting your learning into practice and developing your professional expertise.
If you choose to take a work placement, it will extend your degree by a year. Your degree title will show you have achieved the placement year. Placements are subject to availability.
Facilities and environment
Facilities
You'll be part of Philosophical Studies, and as a Newcastle University student, you'll have access to a whole range of facilities.
Newcastle University has achieved five QS Stars for facilities from QS Quacquarelli Symonds. You'll benefit from top facilities that not only support you and help you get the best out of your studies but give you an outstanding experience, such as:
an award-winning library service
excellent IT facilities
a range of study support and wellbeing services to help you reach your full potential
a wide range of sporting facilities
Find out more about our campus and facilities
Support
You'll have the support of an academic member of staff as a personal tutor throughout your degree to help with academic and personal issues.
Peer mentors will help you in your first year. They are fellow students who can help you settle in and answer any questions you have when starting university.
Your future
Develop valuable employability skills
Although Philosophy is generally considered to be a non-vocational degree, employers will value the specific skills that the study of philosophy develops.
The study of philosophy helps you to develop the ability to analyse and construct sound arguments, think logically and critically about ideas and issues, communicate clearly and persuasively, and generate solutions to problems.
You also gain crucial employability skills sought by graduate employers, including independent study and self-motivation, the ability to prioritise work and meet deadlines, flexibility, creativity, the ability to identify, absorb and sift complex information, teamwork, and applications of information technology.
Philosophy graduates are found working for almost every type of employer in the public, private and not-for-profit sectors. Some graduates will continue to master's-level studies.
How our Philosophy students develop skills essential to any career
Sorry, you need JavaScript to view this video
Careers support
Our award-winning Careers Service is one of the largest and best in the country, and we have strong links with employers. We provide an extensive range of opportunities to all students through our ncl+ initiative.
Visit our Careers Service website
Recognition of professional qualifications outside of the UK
From 1 January 2021 there is an update to the way professional qualifications are recognised by countries outside of the UK
Entry requirements
All candidates are considered on an individual basis and we accept a broad range of qualifications. The entrance requirements and offers below apply to 2024 entry.
International Baccalaureate
Other UK and the Republic of Ireland qualifications
Qualifications from outside the UK
English Language requirements
Entrance courses (INTO)
International Pathway Courses are specialist programmes designed for international students who want to study in the UK. We provide a range of study options for international students in partnership with INTO.
Find out more about International Pathway Courses
Admissions policy
This policy applies to all undergraduate and postgraduate admissions at Newcastle University. It is intended to provide information about our admissions policies and procedures to applicants and potential applicants, to their advisors and family members, and to staff of the University.
Credit transfer and Recognition of Prior Learning
Recognition of Prior Learning (RPL) can allow you to convert existing relevant university-level knowledge, skills and experience into credits towards a qualification. Find out more about the RPL policy which may apply to this course.
Tuition fees and scholarships
Tuition fees for 2024 entry (per year)
Qualification:

BA Honours

Home students

full time 3 years

Tuition fees (per year)

9250

International students

full time 3 years

Tuition fees (per year)

21000
Year abroad and additional costs
For programmes where you can spend a year on a work placement or studying abroad, you will receive a significant fee reduction for that year.
Some of our degrees involve additional costs which are not covered by your tuition fees.
Find out more about:
Scholarships
Find out more about:
Open days and events
UK open days
You'll have a number of opportunities to meet us throughout the year at our on-campus and virtual open days.
You'll be able to:
• explore our beautiful campus
• find out about our vibrant city
• discover what students think about studying at Newcastle
You'll also have the opportunity to speak to academic staff and find out more about the subjects you're interested in.
Find out about how you can visit Newcastle in person and virtually.
Worldwide events
We regularly travel overseas to meet with students interested in studying at Newcastle University. Visit our events calendar to find out when we're visiting your region.
How to apply
Apply through UCAS
To apply for undergraduate study at Newcastle University, you must use the online application system managed by the Universities and Colleges Admissions Service (UCAS). All UK schools and colleges, and a small number of EU and international establishments, are registered with UCAS. You will need:
the UCAS name and institution codes for Newcastle University (NEWC/N21)
the UCAS code for the course you want to apply for
the UCAS 'buzzword' for your school or college
If you are applying independently, or are applying from a school or college which is not registered to manage applications, you will still use the Apply system. You will not need a buzzword.
Apply through UCAS
Apply through an agent
International students often apply to us through an agent. Have a look at our recommended agents and get in touch with them.
Get in touch
By phone
Call us on +44 (0) 191 208 3333 and press option 1. Our opening hours are Monday to Friday 10am until 4pm.
Live chat
Our NCL chatbot might be able to give you an answer straight away. If not, it'll direct you to someone who can help.
You'll find our NCL chatbot in the bottom right of this page.
Online
Keep updated
We regularly send email updates and extra information about the University.
Receive regular updates by email
Social Media