History and Archaeology
BA Honours
UCAS code: VV41
Full time
3 years
Next start date: September 2020
This History and Archaeology degree will give you a unique insight into the human past, studying material culture alongside written history.
Fees (per year)
UK/EU: £9250
International: £19200
Entry requirements
A Level: ABB
IB: 32 points
UCAS Institution name and code:
Work placement opportunity
Study abroad opportunity
Course overview
This three-year degree focuses on developing your expertise as a historian, while equipping you with the skills you need to become a professional archaeologist.
You're introduced to new peoples, places and periods from across the globe, and you'll explore how archaeology has changed our understanding of the past.
Our flexible degree allows you to tailor your course to suit your interests, so you can explore the periods and regions that excite you through a wide range of modules.
You'll also be able to explore North East England, a region that's steeped in history while on field trips. There's a rich past to discover here.
Quality and ranking
8th in the UK– The Guardian University Guide 2020
9th in the UK – The Complete University Guide 2020
top 150 – Archaeology category – QS World University Rankings by Subject 2019
top 200 – Arts and Humanities category – Times Higher Education World University Rankings by Subject 2018
Teaching excellence
TEF Gold
A ringing endorsement of Newcastle University's long tradition of excellence in teaching.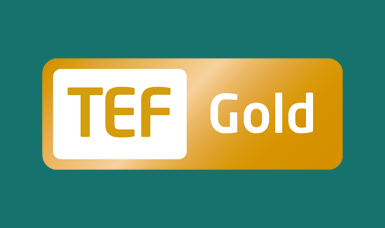 Modules and learning
Modules
The information below is intended to provide an example of what you will study.
Most degrees are divided into stages. Each stage lasts for one academic year, and you'll complete modules totalling 120 credits by the end of each stage.
Our teaching is informed by research. Course content changes periodically to reflect developments in the discipline, the requirements of external bodies and partners, and student feedback.
You will learn the essential theories, methods and practical skills used in archaeology.
You will take the History module Evidence and Argument and select options in, Public History, or Historical Sources and Methods. At the end of Year 1, you complete at least two weeks' excavation fieldwork.
You continue to explore archaeological methods, and choose from options in both history and archaeology. Many of these complement each other: you can choose to study the medieval world, through modules in both disciplines.
You will also complete two weeks of fieldwork at the end of Year 2.
Modules
| Optional Modules | Credits |
| --- | --- |
| Archaeological Theory and Interpretation | 20 |
| Animals, Plants and People: an Introduction to Environmental Archaeology | 20 |
| Prehistoric Europe | 20 |
| Aegean Prehistory | 20 |
| Archaeologies of the Roman Empire: The Roman World from Augustus to Justinian | 20 |
| The Medieval World: AD 400-1500 | 20 |
| Historical Archaeology of the Modern World (post 1492) | 20 |
| Artefacts | 20 |
| Fatal Allies: Anglo-Irish Relations, 1798-1998 | 20 |
| Between Revolutions: Britain 1688-1789 | 20 |
| Anglo-Saxon England: From Roman Britain to the Norman Conquest, 410 - 1066 | 20 |
| Approaches to the History of Western Medicine | 20 |
| Twentieth Century Spain, 1898-2004 | 20 |
| Pre-Columbian and Spanish America | 20 |
| Twentieth Century France 1914-95 | 20 |
| Social Histories of Alcohol: Britain and Ireland, 1700 - Present | 20 |
| The Dark Ages: The Post-Roman World, 500-700 | 20 |
| Death, Dying & the Dead in Early Modern England, 1500-1832 | 20 |
| A History of Contemporary Britain | 20 |
| American Slavery, American Freedom: Black and White America in the Age of Revolutions | 20 |
| Society and Politics in Colonial India, 1880s-1947 | 20 |
| Survey History of Japan | 20 |
| The History of New Orleans | 20 |
| Oral History and Memory | 20 |
| The Habsburg Empire | 20 |
| The Soviet Experiment: 1917-1991 | 20 |
| Colonialism and Post-Colonialism in Egypt and Sudan | 20 |
| Greece from ancient times to the 21st century: Interdisciplinary approaches to the study of the past | 20 |
| The History of Modern Germany, 1806 until today | 20 |
| Researching History | 20 |
| Aotearoa New Zealand: From acquisition to autonomy | 20 |
| Comparative History of Hispano-America and Brazil: from Independence to the Mexican Revolution (1789/1810-1917) | 20 |
| Developing Enterprise, Entrepreneurship and Employability | 20 |
In Stage 3, you'll complete a dissertation in archaeology, history or a combination of both, conducting in-depth research.
You will have a choice of optional modules, which complement each other. You can choose to study the Archaeology of Britain after 1500, alongside history options on Elizabeth I, and the Georgian period.
Modules
| Optional Modules | Credits |
| --- | --- |
| Dissertation in Archaeology | 40 |
| Dissertation in Archaeology & History | 40 |
| Geoarchaeology | 20 |
| Early Medieval Britain | 20 |
| The Archaeology of Byzantium and its Neighbours | 20 |
| Frontier Communities of Roman Britain | 20 |
| Historical Archaeology of Britain 1500-Present | 20 |
| Neolithic & Early Bronze Age Britain in its European Context | 20 |
| The Archaeology of Animal Bones | 20 |
| Origins and Transformations: Early Prehistoric Europe | 20 |
| Sex, bodies and identities in Classical Greece | 20 |
| Semeser One Substitute for Stage 3 HIS Capped Special Subject | 20 |
| Semeser Two Substitute for Stage 3 HIS Capped Special Subject | 20 |
| Reading History | 20 |
| Writing History | 40 |
| History and Society | 20 |
| Elizabeth I: the Politics of Religion | 20 |
| China in Revolution | 20 |
| The Great Patriotic War and its Aftermath | 20 |
| The Nazi New Order in Europe | 20 |
| The American Civil War, 1861-1865 | 20 |
| Madness, Nerves and Narratives in Georgian Britain, c. 1714-1830 | 20 |
| The Irish Revolution, 1879-1923 | 20 |
| Reconstruction and the New South, 1865-1914 | 20 |
| Living Together: Christians, Muslims and Jews in Medieval Iberia | 20 |
| British Foreign Policy since Suez | 20 |
| Birth Control in the 19th & 20th Centuries | 20 |
| Jarrow Crusade | 20 |
| The Spanish Second Republic and Civil War, 1931-1939 | 20 |
| Civil Rights and Armalites Northern Ireland since 1969 | 20 |
| Civil Rights in America, 1948-1975 | 20 |
| Royal Portraits: Christian Kings and Kingship, c. 870-c. 930 | 20 |
| Viking-Age Scandinavia | 20 |
| Women in Colonial South Asia: Tradition, Reform and Modernity | 20 |
| Imagined Futures | 20 |
| Islamism and its Origins | 20 |
| God's Terrible Voice: the experience and impact of Plague in England, 1500 - 1722 | 20 |
| Talking Cures and Troubles: An Oral History of Health and Medicine in Britain, c. 1948 - 2000 | 20 |
| Europe and the Ottoman Empire, 1453-1798 | 20 |
| Punishing the Criminal Dead: Crime, Culture, and Corpses in Modern Britain | 20 |
| Russian Cities and Culture from Peter the Great to the Revolution | 20 |
| Lunatic to Citizen? Madness and Society since 1900 | 20 |
| Republicanism from Antiquity to Enlightenment | 20 |
| The Rise and Fall of the Berlin Wall, 1961 - 1990 | 20 |
| Health and disease in the Anthropocene: Intersections of human and environmental health post 1800 | 20 |
| Our Visual Past: Ancient Rock Art in the UK and Internationally | 20 |
| Career Development for final year students | 20 |
Teaching and assessment
Teaching methods
You'll learn from:
lectures
seminars
tutorials
workshops
practical activities
site visits and fieldwork training
independent study
These activities take place in the classroom, the library, the field, the museum and the laboratory.
Assessment methods
You'll be assessed through a combination of:
Dissertation or research project

Examinations – practical or online
Skills and experience
Practical skills
You will analyse documentary sources and take part in practical sessions using the Robinson Library's Special Collections, and have opportunities to handle historical artefacts from the nearby Great North Museum's collections.
You'll also undertake excavation fieldwork, giving you the chance to study and implement the methods and practices used in the profession.
In the summer of their first year, all archaeology students undertake two weeks of fully funded fieldwork at Hadrian's Wall World Heritage Site.
Research skills
In your final year, you'll write your dissertation in an area of your choice. You can choose to specialise more closely in archaeology or history, or can combine the two.
You'll make use of the skills you've gained throughout your degree, and conduct your own research project in your final year. This gives you the chance to dig deeper into a subject you're interested in.
You'll also have the opportunity to apply for summer vacation scholarships in your second year, and receive funding to conduct a research project.
Chat to a student
I chose to study at Newcastle because I loved the breadth of choice within my course and fell in love with the city when I first arrived on Open Day.
Opportunities
Study abroad
Experience life in another country by choosing to study abroad as part of your degree. You'll be encouraged to embrace fun and challenging experiences, make connections with new communities and graduate as a globally aware professional, ready for your future.
You can choose to spend up to a year studying at a partner institution overseas.
If you choose to study abroad, it will extend your degree by a year.
Find out more about study abroad
Work placement
Get career ready with a work placement and leave as a confident professional in your field. You can apply to spend 9 to 12 months working in any organisation in the world, and receive University support from our dedicated team to secure your dream placement. Work placements take place between stages 2 and 3.
You'll gain first-hand experience of working in the sector, putting your learning into practice and developing your professional expertise.
If you choose to take a work placement, it will extend your degree by a year. A work placement is not available if you're spending a year studying abroad. Placements are subject to availability.
Facilities and environment
Facilities
You'll be based in the School of History, Classics and Archaeology, in the historic Armstrong Building at our city-centre campus.
You'll have access to a range of on-campus facilities, including:
the Great North Museum: Hancock, with its Antiquarian Library and range of artefacts
the Special Collections in the Robinson Library
Find out more about the Special Collections
Support
You'll have the support of an academic member of staff as a personal tutor throughout your degree to help with academic and personal issues.
Peer mentors will help you in your first year. They are fellow students who can help you settle in and answer any questions you have when starting university.
Your future
Our History and Archaeology degree will set you up to pursue a future in the museums, archives and heritage sector or to start a career as a professional archaeologist.
93% of graduates from our History and Archaeology BA Honours degree were in work or further study within six months of completing their degree*.
Many of our graduates choose to pursue a career in the heritage sector or become professional archaeologists.
*Take a look at the most recent data available for our graduates. See what they have gone on to achieve and be inspired to follow in their footsteps.
Statistics are based on what graduates were doing on a specific date, approximately six months after graduation (Destinations of (undergraduate and postgraduate UK domiciled) Leavers from Higher Education Survey 2016/17).
Make a difference
Careers support
Our award-winning Careers Service is one of the largest and best in the country, and we have strong links with employers. We provide an extensive range of opportunities to all students through our ncl+ initiative.
Entry requirements
All candidates are considered on an individual basis and we accept a broad range of qualifications. The entrance requirements below apply to 2020 entry.
International Baccalaureate
32 points
Other UK qualifications (and PARTNERS)
Qualifications from outside the UK
English Language requirements
PARTNERS
Through our PARTNERS programme, you could receive an offer up to three grades lower than the typical requirements, and get support throughout the application process. To apply through PARTNERS, you must be based in the UK and meet our eligibility criteria.
Entrance courses (INTO)
International Pathway Courses are specialist programmes designed for international students who want to study in the UK. We provide a range of study options for international students in partnership with INTO.
Find out more about International Pathway Courses
Admissions policy
This policy applies to all undergraduate and postgraduate admissions at Newcastle University, including Newcastle University London. It is intended to provide information about our admissions policies and procedures to applicants and potential applicants, to their advisors and family members, and to staff of the University.
Tuition fees and scholarships
Tuition fees for 2020 entry (per year)
International Students
£19200
The maximum fee that we are permitted to charge for UK students is set by the UK government.
As a general principle, you should expect the tuition fee to increase in each subsequent academic year of your course, subject to government regulations on fee increases and in line with inflation.
You will be charged tuition fees for each year of your degree programme (unless you are on a shorter exchange programme).
The tuition fee amount you will pay may increase slightly year on year as a result of inflation.
Year abroad and additional costs
For programmes where you can spend a year on a work placement or studying abroad, you will receive a significant fee reduction for that year.
Some of our degrees involve additional costs which are not covered by your tuition fees.
Find out more about:
Scholarships
Find out more about:
Open days and events
UK open days
There's no better way to get a feel for Newcastle University than to come and visit our beautiful campus, located in one of the UK's most exciting student cities. The dates are now confirmed for our Undergraduate 2020 Open Days:
• Friday 26 June
• Saturday 27 June
• Saturday 19 September
Each open day is from 9am to 4pm.
Register with us and we'll let you know when you can book to attend next Open Day.
You can also meet us at exhibitions across the UK.
Or you can join us for an event at our London Campus.
Worldwide events
We regularly travel overseas to meet with students interested in studying at Newcastle University. Visit our events calendar to find out when we're visiting your region.
How to apply
Apply through UCAS
To apply for undergraduate study at Newcastle University, you must use the online application system managed by the Universities and Colleges Admissions Service (UCAS). All UK schools and colleges, and a small number of EU and international establishments, are registered with UCAS. You will need:
the UCAS name and institution codes for Newcastle University (NEWC/N21)
the UCAS code for the course you want to apply for
the UCAS 'buzzword' for your school or college
If you are applying independently, or are applying from a school or college which is not registered to manage applications, you will still use the Apply system. You will not need a buzzword.
Apply through UCAS
Apply through an agent
International students often apply to us through an agent. Have a look at our recommended agents and get in touch with them.
Get in touch
By Phone
Contact us on +44 (0) 191 208 3333. We're open 9.00 to 17.00 every week day except Wednesday (10.00 to 17.00).
Online
Keep updated
We regularly send email updates and extra information about the University.
Receive regular updates by email
Live chat
Chat now
Social Media