Exploring 3D Anatomy
This free online course guides you through several stages of learning, during which you will improve your observational skills, your three-dimensional (3D) spatial awareness, and your conceptualisation of 3D human anatomy.
Exploring 3D Anatomy
The course has been designed by Dr Iain Keenan of Newcastle University and Mr Leonard Shapiro of the University of Cape Town. Both are experienced educators in art-based anatomy learning approaches.
You will learn how to improve your observation skills, and in particular, your visual and haptic observation ability. Iain and Leonard will demonstrate the exercises that you will follow. We begin with visualisation exercises, then proceed to visual and haptic observation exercises and finish with the Haptico-visual observation and drawing method (HVOD), taught step-by-step.
No prior knowledge of anatomy or drawing is required.
Course Details
The evidence-based activities and exercises in this course have been designed to support the development of your observational skills, your 3D spatial awareness, and your conceptualisation 3D human anatomy. This understanding can be applied to your current studies and future clinical practice.
We will guide you through a series of simple, practical and very effective learning exercises using everyday household objects, as well as the occasional use of your own anatomy. Iain and Leonard's video demonstrations will guide you through the practical exercises. You will be able to reflect upon and even share your experiences with others throughout the course if you wish.
How will this help my clinical practice?
There are strong links between critical observation, spatial abilities and anatomy learning within the educational literature. To examine, diagnose and treat patients it is essential for clinicians and healthcare professionals to gain a comprehensive understanding of the structural and functional anatomy of the human body. Our bodies exist in three dimensions. To effectively study human anatomy, it is therefore essential to develop an understanding of the three-dimensional spatial arrangement of the body's anatomical regions, systems, and structures.
How long does it take?
We have designed this course so that you can progress through it at your own pace. You should be able to complete the whole course in about 8 hours – you can spread this over several weeks. Your access to this course lasts for two months.
Who is the course for?
This course is primarily aimed at anyone who is studying anatomy. You will also benefit from this course if you are a healthcare professional, clinician, surgeon, medical educator, or if you work in medical imaging. While this course is primarily for those working in medical contexts, no previous knowledge or experience is required, and these exercises are transferable to any context where visualisation and 3D spatial awareness are valuable skills.
University of Cape Town
Leonard Shapiro is an artist working in the field of anatomy education and is affiliated with the University of Cape Town, South Africa. Leonard has developed a number of art-based exercises, specifically designed to improve 3D spatial awareness. These exercises are developed in collaboration with lecturers who are actively engaged in improving education methodology in anatomy.
He has taught the Haptico-visual observation and drawing method at the University of Cape Town (South Africa), Newcastle University (England), The University of British Columbia (Canada), Carnegie Mellon University (USA), The Gordon Museum of Pathology at King's College London (England), University College Cork (Ireland), Weill Cornell Medical College (USA).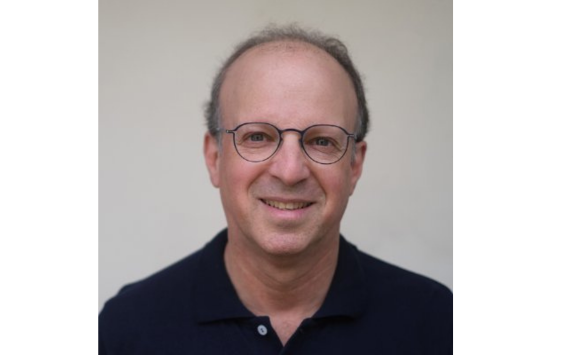 Newcastle University
Iain is a Senior Lecturer in Anatomy within the School of Medicine at Newcastle University in Newcastle upon Tyne, United Kingdom. He is a U.K. National Teaching Fellow, a Senior Fellow of Advance H.E., and a Fellow of the Anatomical Society. He contributes to the delivery and management of the undergraduate and graduate-entry medical programmes at Newcastle University. He also leads educational research and scholarship activities to support the pedagogy that underpins these courses.
His research interests include student partner-led development and evaluation of digital and art-based learning approaches in anatomy education and he encourages student engagement in 3D visual and haptic observation and drawing during his delivery of anatomy teaching.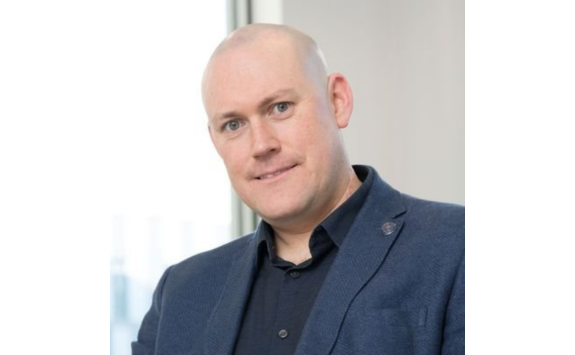 Supporting research
Both Leonard and Iain are active in the fields of anatomy teaching and research. This course is fully evidence-based; all of the exercises are designed based on research and proven outcomes from studies. Course content has also been reviewed by subject matter experts from around the world. An understanding of 3D and cross-sectional anatomy can be achieved through multimodal observation, as demonstrated by our research.
Backhouse, M., Fitzpatrick, M., Hutchinson, J., Thandi, C.S. and Keenan, I.D. (2017), Improvements in anatomy knowledge when utilizing a novel cyclical "Observe-Reflect-Draw-Edit-Repeat" learning process. American Association of Anatomists, 10: 7-22. https://doi.org/10.1002/ase.1616
Ben Awadh, A., Clark, J., Clowry, G. and Keenan, I.D. (2022), Multimodal Three-Dimensional Visualization Enhances Novice Learner Interpretation of Basic Cross-Sectional Anatomy. Anat Sci Educ, 15: 127-142. https://doi.org/10.1002/ase.2045
Border, S., Rea, P.M., Keenan, I.D. & SpringerLink (2023) Biomedical Visualisation Volume 16 – Digital Visualisation in Biomedical Education. 1st ed. 2023. https://doi.org/10.1007/978-3-031-30379-1
Branson TM, Shapiro L, Venter RG. Observation of Patients' 3D Printed Anatomical Features and 3D Visualisation Technologies Improve Spatial Awareness for Surgical Planning and in-Theatre Performance. Adv Exp Med Biol. 2021;1334:23-37. doi: 10.1007/978-3-030-76951-2_2. PMID: 34476743.
Reid, S., Shapiro, L. and Louw, G. (2019), How Haptics and Drawing Enhance the Learning of Anatomy. Anat Sci Educ, 12: 164-172. https://doi.org/10.1002/ase.1807
Shapiro, L., Bell, K., Dhas, K., Branson, T., Louw, G. and Keenan, I.D. (2020), Focused Multisensory Anatomy Observation and Drawing for Enhancing Social Learning and Three-Dimensional Spatial Understanding. Anat Sci Educ, 13: 488-503. https://doi.org/10.1002/ase.1929
Shapiro, L., Hobbs, E. & Keenan, I D. (2023). Transforming musculoskeletal anatomy learning with haptic surface painting. Anatomical Sciences Education, 16, 677–693. https://doi.org/10.1002/ase.2262
Shapiro, L., Rea, P.M. & SpringerLink (2022) Biomedical Visualisation Volume 12 ‒ The Importance of Context in Image-Making. 1st ed. 2022. https://link.springer.com/book/10.1007/978-3-031-10889-1
Shapiro, L., Rea, P.M. & SpringerLink (2023) Biomedical Visualisation Volume 13 – The Art, Philosophy and Science of Observation and Imaging. 1st ed. 2023. https://link.springer.com/book/10.1007/978-3-031-13021-2