Chemistry with Medicinal Chemistry with Industrial Training Year
BSc Honours
UCAS code: F122
Full time
4 years
Next start date: September 2020
This professionally accredited BSc degree quips you with a thorough understanding of all the main areas of chemistry and includes an industrial placement year to boost your skills and employability.
Fees (per year)
UK/EU: £9250
International: £22800
Entry requirements
A Level: ABB
IB: 32 points
UCAS Institution name and code:
Work placement opportunity
Professional accreditation
Course overview
We are currently reviewing our courses to ensure we provide you with the best possible learning experience. Please check this page for updates.
It provides in-depth knowledge of those aspects of chemistry that are important to the pharmaceutical industry.
Your specialist medicinal chemistry topics include:
cancer chemotherapy
enzymology
toxicology
In Stage 3 you take a paid year in industry. It is a great opportunity for you to gain first-hand experience in the chemical sector and some host companies offer their placement students a job after they graduate.
We have some of the highest specification teaching laboratories in the country and our research-active staff mean you'll study at the cutting edge of this life-changing field.
BSc or MChem?
If you are planning for a career in chemical research in industry or academia, or you wish to study for a higher qualification such as a PhD, we suggest you apply for an MChem degree.
Our MChem degrees last four years and provide a more in-depth study of chemistry compared to our BSc degrees. They also include a research project in the fourth year, which gives you experience of working in a research environment.
Quality and ranking
We have a long tradition of excellence in teaching, recognised in many external surveys and assessments, but also by our own students.
Our commitment to teaching quality and an excellent student experience is reflected through our results in national and international student satisfaction surveys.
Teaching excellence
TEF Gold
A ringing endorsement of Newcastle University's long tradition of excellence in teaching.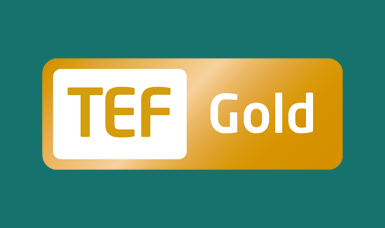 Professional accreditation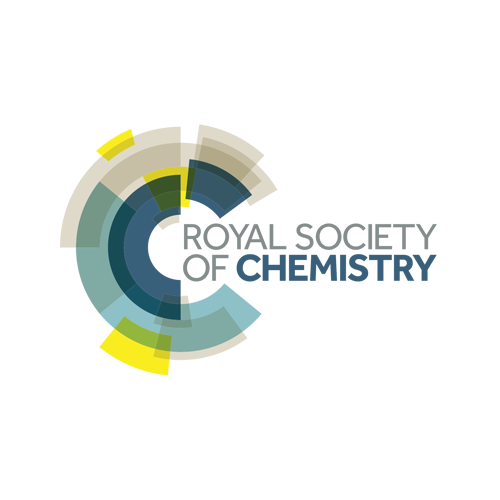 This degree is professionally accredited by the Royal Society of Chemistry. It fully meets the academic criteria for Chartered Chemist (CChem).
Find out more on the Royal Society of Chemistry's website.
All professional accreditations are reviewed regularly by their professional body.
Modules and learning
Modules
The information below is intended to provide an example of what you will study.
Most degrees are divided into stages. Each stage lasts for one academic year, and you'll complete modules totalling 120 credits by the end of each stage.
Our teaching is informed by research. Course content may change periodically to reflect developments in the discipline, the requirements of external bodies and partners, and student feedback.
Teaching and assessment
Teaching methods
Teaching is by a combination of lectures, tutorials and lab-based and computational experiments. You will have practical classes for two afternoons each week in Stage 1 and these increase in later years.
Assessment methods
You'll be assessed through a combination of:
Examinations – practical or online
Skills and experience
Practical skills
You'll learn professional laboratory skills required to work in this vital sector through practical experience in our high-spec teaching labs.
Business skills
In Stage 2 you'll take a group assignment module to create a learning pack on a given topic, teaching you highly transferable skills – from giving presentations, to networking and working with a group of your peers to deliver a range of tasks. This prepares you to be an agile graduate, ready for your chosen career path.
You'll gain further industry insight and skills through your paid industrial training year. If you impress your host company, it could even result in a job offer on graduation.
Opportunities
Industrial training year
Your placement in Stage 3 is a great opportunity to gain first-hand work experience. If you impress your host company, it could even result in a job offer on graduation.
It's also an opportunity to build valuable skills such as teamwork, communication and project management.
For BSc students, the placement year is not assessed but you write a report on your placement.
In the past students have found placements throughout the UK and, occasionally, overseas with companies including:
Akzo Nobel
AstraZeneca
Corus
GlaxoSmithKline
P&G
Facilities and environment
Facilities
Based in the School of Natural and Environmental Sciences, you'll have access to our world-leading research labs where you'll develop professional laboratory skills. Other facilities include:
physical chemistry laboratory
mechanical and electronic workshops, staffed by highly trained technicians
facilities for the synthesis and characterisation of novel materials
a centralised X-ray diffraction service
extensive computational resources for molecular modelling and dynamics
a centralised NMR facility which includes 300, 500 and 700 MHz spectrometers
Support
You'll have the support of an academic member of staff as a personal tutor throughout your degree to help with academic and personal issues.
Peer mentors will help you in your first year. They are fellow students who can help you settle in and answer any questions you have, when starting university.
To support you in your studies, all new students entering year 1 or year 2 receive a tablet so you can download the online learning resources you'll need for your course (helping us to make our campus more sustainable).
Your future
Join a network of successful graduates
Our Chemistry with Medicinal Chemistry degrees are particularly suited to careers in:
pharmaceuticals
hospital laboratories
firms specialising in clinical diagnosis
Job roles our graduates have progressed to include:
laboratory technician
product testing analyst
Chemistry careers
A degree in chemistry can lead to a whole range of careers. If you want to pursue chemistry research in industry or academia, a good chemistry degree (usually an MChem) is essential, often followed by a research (PhD) degree.
Most chemistry graduates choose to pursue careers in scientific research-related roles or in technical occupations.
The main employers are those in the chemical and related industries such as pharmaceuticals, agrochemicals, petrochemicals, toiletries, plastics, and polymers. Other key employment sectors include the food and drink industry; utilities and energy research; health and medical; research organisations and agencies.
A small proportion of chemistry graduates will choose to enter very different career areas. The problem-solving and analytical skills you'll acquire will make you highly employable. They provide a good subset for non-science-related, well-paid graduate jobs.
Make a difference
Careers support
Our Enterprise Challenge gives students the opportunity to work with industry on a project that tackles real-world issues. Watch the above video to find out more.
During your second year, you'll get to attend to a Professional Awareness Day. We invite a broad mix of business representatives to the event, carry out mock interviews and hold Q&A sessions with alumni.
We also organise one-to-one meetings between final year students and academics to discuss your professional future.
Our award-winning Careers Service is one of the largest and best in the country, and we have strong links with employers. We provide an extensive range of opportunities to all students through our ncl+ initiative.
Entry requirements
All candidates are considered on an individual basis and we accept a broad range of qualifications. The entrance requirements below apply to 2020 entry.
International Baccalaureate
32 points
Other UK qualifications (and PARTNERS)
Qualifications from outside the UK
English Language requirements
PARTNERS
Through our PARTNERS programme, you could receive an offer up to three grades lower than the typical requirements, and get support throughout the application process. To apply through PARTNERS, you must be based in the UK and meet our eligibility criteria.
Entrance courses (INTO)
International Pathway Courses are specialist programmes designed for international students who want to study in the UK. We provide a range of study options for international students in partnership with INTO.
Find out more about International Pathway Courses
Admissions policy
This policy applies to all undergraduate and postgraduate admissions at Newcastle University, including Newcastle University London. It is intended to provide information about our admissions policies and procedures to applicants and potential applicants, to their advisors and family members, and to staff of the University.
Tuition fees and scholarships
Tuition fees for 2020 entry (per year)
International Students
£22800
The maximum fee that we are permitted to charge for UK students is set by the UK government.
As a general principle, you should expect the tuition fee to increase in each subsequent academic year of your course, subject to government regulations on fee increases and in line with inflation.
You will be charged tuition fees for each year of your degree programme (unless you are on a shorter exchange programme).
The tuition fee amount you will pay may increase slightly year on year as a result of inflation.
Year abroad and additional costs
For programmes where you can spend a year on a work placement or studying abroad, you will receive a significant fee reduction for that year.
Some of our degrees involve additional costs which are not covered by your tuition fees.
Find out more about:
Scholarships
Find out more about:
Open days and events
UK open days
The situation with Covid-19 means that we're unable to hold Open Days on campus. However, you don't have to visit in person to experience Newcastle.
We will be holding a virtual event on:
• Saturday 19 September
From the comfort of your sofa you'll be able to:
• explore our beautiful campus
• find out about our vibrant city
• discover what students think about studying at Newcastle
You'll also have the opportunity to speak to academic staff and find out more about the subjects you're interested in.
Find out more about our virtual events
Worldwide events
We regularly travel overseas to meet with students interested in studying at Newcastle University. Visit our events calendar to find out when we're visiting your region.
How to apply
Apply through UCAS
To apply for undergraduate study at Newcastle University, you must use the online application system managed by the Universities and Colleges Admissions Service (UCAS). All UK schools and colleges, and a small number of EU and international establishments, are registered with UCAS. You will need:
the UCAS name and institution codes for Newcastle University (NEWC/N21)
the UCAS code for the course you want to apply for
the UCAS 'buzzword' for your school or college
If you are applying independently, or are applying from a school or college which is not registered to manage applications, you will still use the Apply system. You will not need a buzzword.
Apply through UCAS
Apply through an agent
International students often apply to us through an agent. Have a look at our recommended agents and get in touch with them.
Get in touch
By Phone
Due to current circumstances, we are currently unable to take phone calls.
Online
Keep updated
We regularly send email updates and extra information about the University.
Receive regular updates by email
Live chat
Chat now
Social Media